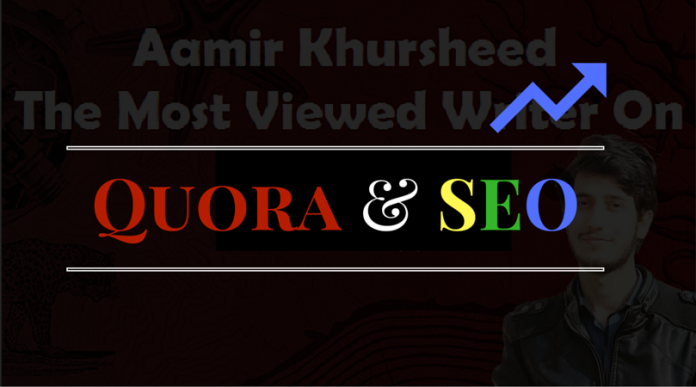 SEO isn't a rocket science. Still many of us scratch our heads when we listen about SEO. The hardship is over. I am going to reveal a couple of untold SEO practices Quora taught me.
Don't worry, it won't abandon you astounded, but it will definitely bring a common perspective to your attention that you have never considered it. But it's worthy to practice.
This 5-minutes reading will change your way to deal with SEO. As SEO changes regularly with time, but the seeds we are bowing in this article are relatively steady in the SEO industry and have not changed since its evolution.
Mind that when I talk about SEO in this post, I mean On-page SEO. It has nothing to do with optimizing the blog or off-page optimization.
From The Old Folks
Every single expert would tell you the same techniques i.e maintaining keywords density, keyword in title, Meta description, and permalinks structure. Unfortunately, I was told the same. However, people, usually many SEOs ignore a few important things that Quora has shown to me. But deploying these mentioned below tactics on my personal blog led to 349% increase in search traffic alone.
Suggested Tools: The Worlds Best Grammar Checker
It's been quite a long time, I have been using Quora and featured as a most viewed writer in a few categories there.
In case, you don't know what is Quora? It's a Q/A community. When somebody answers a question, Quora rank it and position it according to a few characteristics of the answer.
In most cases, my answers ranked on the top which drove me to discover these essential eye-opening techniques.
Now let's jump into the heart of the matter.
Do You Really Know What You Write?
You have never thought about the relevancy. Did you? No, so as I. In the beginning, most of all tend to focus on the keywords and longer content without providing the quality just to quench the thirst after the traffic. Off base! totally wrong. They ended up hurting their blogs in a long haul.
Pertinent and engaging content is what sets a blog post apart. I noticed this common tactic from Quora, it tends to rank those answers which are profoundly relevant to the question.
Whatever your blog's headline says; always write the content that is highly relevant to the title. If the headline is breaking a news about Facebook and your article is dancing around the topic other than the facebook, then you already have lost much of the game.

Here is the proof:
From the image below, you can get an idea that relevancy is one of the search ranking factors. Don't hide behind the curtains and let's face what's coming.

Do People Put their trust in Your content?
Google is a dumb; it follows the people's recommendations. Concur? No…Why not?
Let me tell you how? If you have an extraordinary content then people would love to share it over across many social media platforms. The more the people share your content, the greater it gives the signal to the google about the performance of the article and google gets it ranked high in searches.
How the heck did I know this from Quora?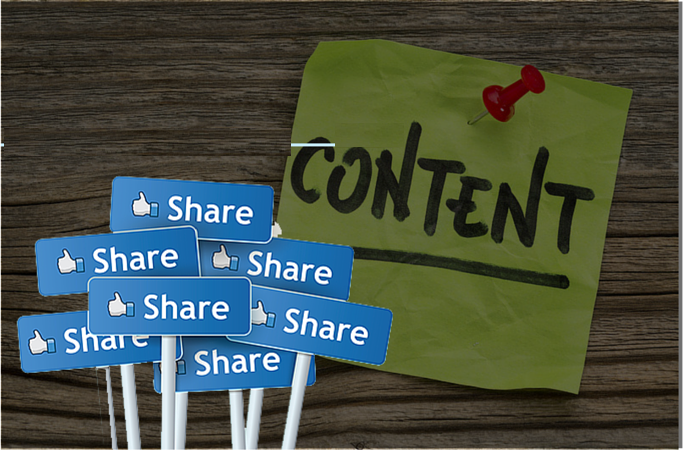 Well! When people trust your answer @Quora and believe that you are saying right they upvote your answer and in some cases share your answer on social media. As people upvote and share the answer, Quora shoot it up to the top.
I had to observe this for real. I have an article about Fiverr's gig ranking which was on the google's 2nd page. As people started commenting and sharing it. Google tossed it on the 1st page.
Huh! Really. I can't believe it, Aamir! It might be a coincidence.
Ok great! I knew you would say this. Go over the prevalent articles and notice they were shared for thousands of times so they are on the top at the Google. Agree? Alright. Good to go.
Does Your Content Catch the Readers' Attention?
I would really like to leave a long remark on this subject. As long before in the SEO world, people used to talk about the engaging content, but what makes the content really engaging is yet a debating topic.
When somebody spent time reading your Answer @Quora. Quora ranks it to the top. Why? Because it's algorithm see that the answer is engaging users for a longer time and it has some valuable information that people love to read. Simply it's a worth reading answer.
Google is much of the same. If people are taking time reading your articles and spending a longer time on your resources, then Google note it down with it and rank it better in the searches. As it plainly gives out the signal that your content is a worth reading piece and has valuable information for the readers.
Credit: Hubspot
Including Resources in your content like videos, images or any other media or providing links i.e internal and external linking shoot up the SEO to the roof. Let me tell you, I know nobody has ever told you that what makes the content engaging.
But probably you have listened about providing value to the readers. You content should provide value to the readers. Hats off! Absolutely right. But the value always remains behind the title of your post. If the content is really relevant and engaging then readers would definitely take time reading your content.
The Bounce
Let's not talk much about it. Do you use google analytics? Yes! Then you would now what the Bounce rate is. All set! However, the greater bounce rate means that the audience is least interested in your content. Either your content is not engaging or not relevant. That's why they are leaving the blog quickly.
If your content is engaging and relevant then readers would spend time on the site to take out the information. This will dramatically decrease the bounce rate, increase the Alexa ranking and google search traffic.
The Audience
The Audience is like the hen's eggs in the basket. Try not to blend them with the duck's eggs. Write for the right audience otherwise it will leave you restless. Whenever I tried to answer the business questions and used the content about technology in my answers. I was really thrown down in the dark hole. It's simple to understand. Auto racers are not inspired by flying the planes and pilots are not intrigued by driving the autos.
Understand your audience and write for them in their interest to win the battle and turn into an expert.
The Shout out
Let me ask you a question here. Right? Does your content shout out about your passion, experience, and knowledge? Yes or no? You know better. The more you are passionate and knowledgeable about your niche. The awesome content you are gonna produce that will inspire your audience.
Pack up! I am done.
Till now you have been given all the techniques that nobody tells you in reality when it comes to SEO. I bet! You can't beat what Quora taught me. But still, I would love to know about your blog/website so post your blog's link in the comments. Also, I would love to listen from you that what is the SEO to you? Don't forget, I am open for comments.