Business
5 Expert Kodi Tips and Tutorials to Enhance Your Experience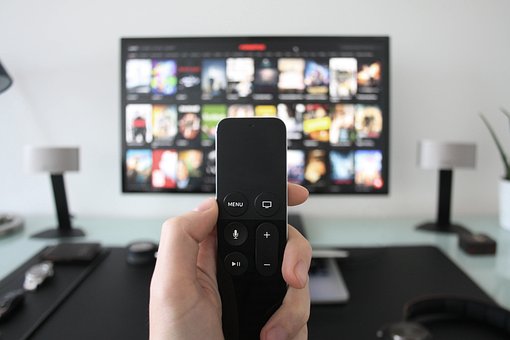 Kodi, the old XBMC, is now one of the most popular media center application used by people across the globe. It offers many amazing features and tons of content for the users to explore while being optimally user-friendly. For new users, it can be a tough nut, but once if you are done with the configuration, you will be mesmerized to see what's in there. Here are some Kodi tips and tutorials for the newbie.
1. Creating multiple Profiles
If there are more than one user of Kodi in your family, then it is possible to create profiles for each user. Profiles are something like user accounts, which can be even password protected, and each one can add their favorite items in their profile.
2. Keyboard shortcuts for Kodi
Kodi supports many cool keyboard Kodi shortcuts, which makes Kodi more user-friendly. You can perform certain actions quicker with keyboard short cuts. For example, you may use the "\" key to toggle between windowed and full-screen modes, "P" to play, "F" to forward, "Ctrl+S" to capture a screenshot, etc.
3. choose favorite add-ons
You can find a star icon on the home screen of Kodi, which features the favorite add-ons of the profile user. You can add your top preferred add-ons to this favorite list and get it on the home screen itself. You can even add the sub-categories also into the favorites listing.
4. Change language and region
The default language of Kodi is English, but it supports many other languages too which you can change easily. To change language or region, access the system settings feature of Kodi, and then go to Appearance and choose the language of your choice. If you are choosing a regional language, then the corresponding region will be selected by default. Along with these, you may also change character set or keyboard layout also on Kodi.
5. Change Kodi skins
Scope for customization is one thing which makes Kodi so popular. You can also completely revamp the look and feel of Kodi by using various skins. The default "Confluence" skin can be replaced with the "Re-touched" skin which aims at the touch-screen smartphone or tablet users, and there are plenty more too like this to explore.
Along with these, you also have options for setting custom background, screensaver, enable sleep while idle, get weather stats on the home screen, choose custom settings level, change or disable the RSS field, gain remote access of Kodi, set shutdown timer, and so the options go endless.
Best NJ VPNs
The of VPN will be ideal for those who are aiming at a secured and masked internet browsing experience. VPN is suggested for thee Kodi users also to get access to various content of their choice. Here we will discuss a few best NJ VPN you can consider.
CyberGhost
CyberGhost servers are located in more than in 60 countries including NJ, which ensures strong military grade encryption. Its set up is very easy and is also features a kill switch.
PrivateVPN
This top VPN offers almost all the things you need from an ideal VPN. Providing different IPs, this VPN is ideal for online gamers too. It will help you unblock content all over the world and functions stably.
ExpressVPN
The VPN has servers in more than 94 countries including many US servers. It supports a higher level of OpenVPN encryption. This VPN mostly runs on the Tier-1 servers which can effectively absorb the sudden bursts during DDoS attacks.
As the user requirements differ from case to case, you need to first check the strength and weaknesses of various VPNs before choosing one to serve your purpose at best.