Reviews
Technology
Asus ROG Phone 3 Most Powerful Gaming Phone
Here we have discussed the details about the Most Powerful Gaming phone Asus ROG Phone 3.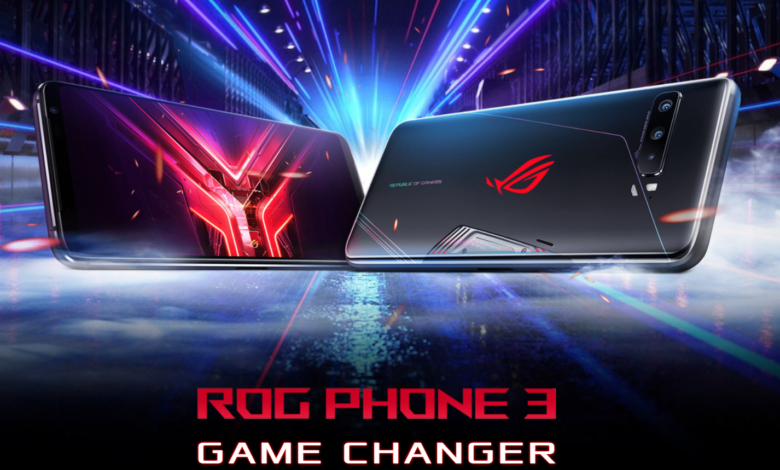 Gaming is now becoming more popular because of online tournaments / competitive gaming / Livestreams and so many other things that are influencing as well. Along with that games like PUBG made a great influence in this and they have challenges companies to build a quality and best device.
Honestly, Youth are more towards gaming but sometimes they feel frustrated because of the tech that they are using because some time the tech or gadget that they believe is best doesn't perform better.
So now here comes ROG Phone 3 from Asus to beat all the other smartphones that are competing in gaming.
ROG Phone 3 is is the most powerful gaming phone which uses the latest Qualcomm Snapdragon 865 Plus 5G network capability.
This is built for the most hardcore gamer, it has an amazing new 144Hz / 1 ms display that leaves the competition standing. Alongside upgraded features like AirTrigger 3 including a monster 6000 mAh battery.
There are dual front-facing speakers, and full range of modular accessories and smart charging as well.
The GameCool 3 is a cooling system in ROG Phone 3 uses an advanced 3D vapor chamber and a large heat sink that are precisely located to eliminate hotspots.
The cooling system is incredibly effective at removing heat during full-speed operation.
The AeroActive Cooler 3 clip-on external cooling fan delivers increased airflow to hotspots on the casing particularly the area around the CPU and 5G chip. It can lower the surface temperature by up to 4C but it's still incredibly compact and connects easily to the side-mounted port.
In gaming display is the most important part because if you can't see your object proper that might ruin your game style or gameplay, sometimes you might feel frustrated. ROG Phone 3 is equipped with a stunning 144Hz / 1 ms AMOLED display.
ROG Phone 3 Review
Overall Rating - 8.2
8.2
Overall Score
Personally after knowing the specs of the ROG Phone 3 it seems like it is a Game Changer. Until we have it on hands we won't know about that but the main thing here is they are using the world's fastest processor with the amazing cooling system, smart charging system as well. The display is quite amazing too; The only problem is the body of this smartphone is thick, we need to see how that impacts in gaming.