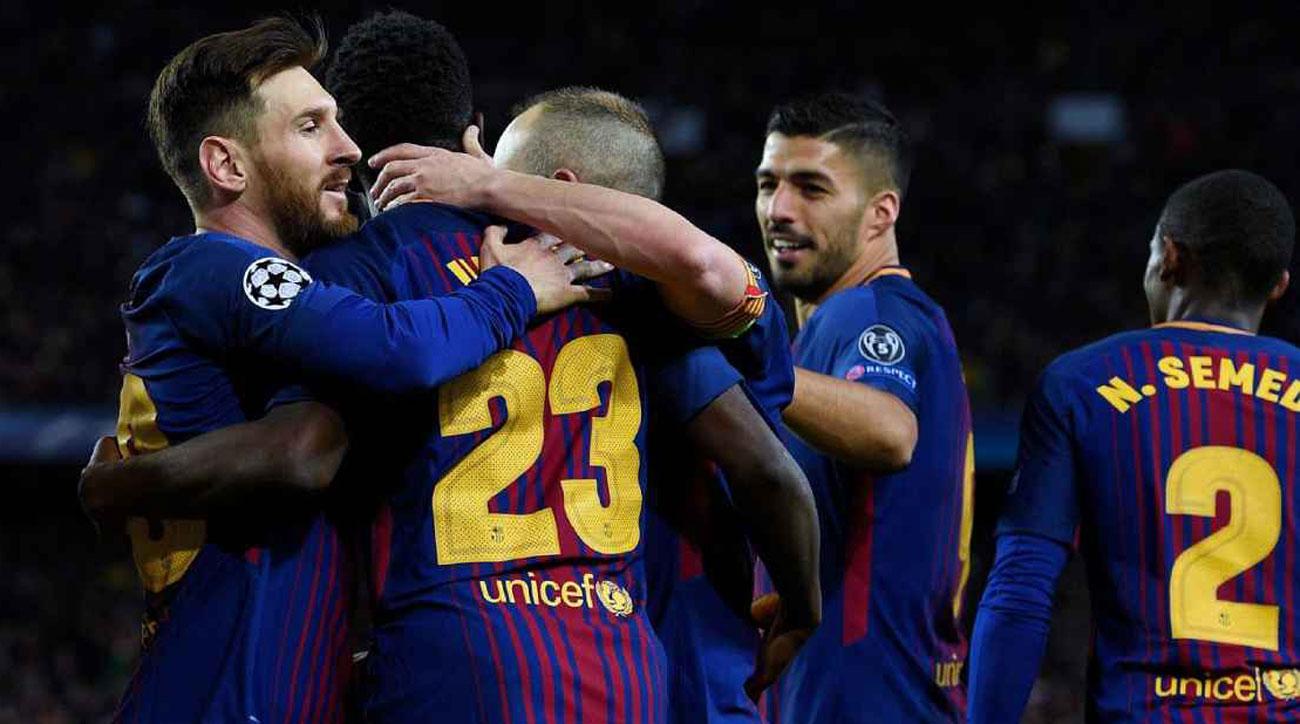 The Catalans were not having a nice game they were hoping to play but managed to secure a 4-1 win over the Italian Club in the first leg of the Champions League quarter-final at Camp Nou and take over full control of the tie. Barcelona was lucky and helped with two own goals from AS Roma.
Barcelona started the game trying to control the game but it was not a walk in the park which they were hoping for.AS Roma was playing good and pressing high, Barcelona had many of their pass missing to reach the destination.
The first half hour was slow and sluggish, the two teams were not attempting in the goal rather than occasional diving in the penalty area looking for a penalty.And in the 38th minute of the game, a pass from Andres Iniesta to Lionel Messi was obstructed and struck it to their own post by De Rossi resulting to an own goal and Barcelona were 1 – 0 up in the first half.
In the second half the game was lighting up and Barcelona started to show their game. Rakitic skips to the byline and drives a low ball into the middle. Umtiti attacks it, but the stretching Manolas turns the ball against the right post. The ball pings back hits Umtiti and goes in off Manolas. And its another own goal from Roma and Barcelona 2-0 up in the 55th minute of the game.
Likewise in the 59th minute, Pigue struck another goal from a rebound to move the scoreline to 3-0. And it was an embarrassing moment for AS Roma fans.
Undeterred by Ter Stegen's acrobatics, Roma keeps pushing. They look invigorated now. Perotti dribbles inside from the left, looks up and slithers a ball into the area. It makes its way through to Dzeko, who turns and holds off Alba before pushing a low finish to Ter Stegen's right. Roma has the away goal and this tie was alive again.
But Luis Suarez strike in the 87th minute of the game made sure that the game is down and dusted.And the game ended 4-1. Barcelona enjoyed the luck and favor yesterday with two away goals.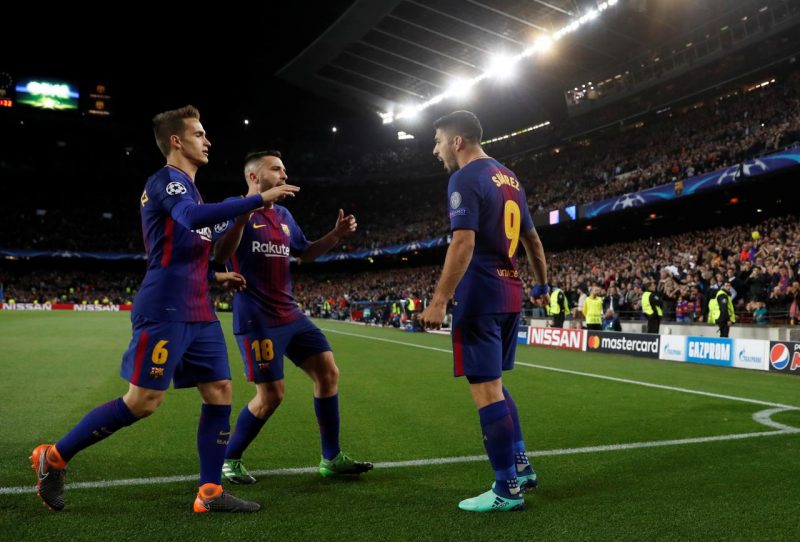 The current top scorer for Barcelona is Lionel Messi in the Champions League and the second one is 5 own goals.This shows how lucky they are getting.
Can AS Roma can pull back some comebacks the Champions League have ever seen. Or it will be a walk in the park for Ernesto Valverde's Barcelona. Surely AS Roma will not give it with a fight. It will be entertaining to watch the second leg of the tie.
Who are you guys backing with? Have your opinion in the comment section below.