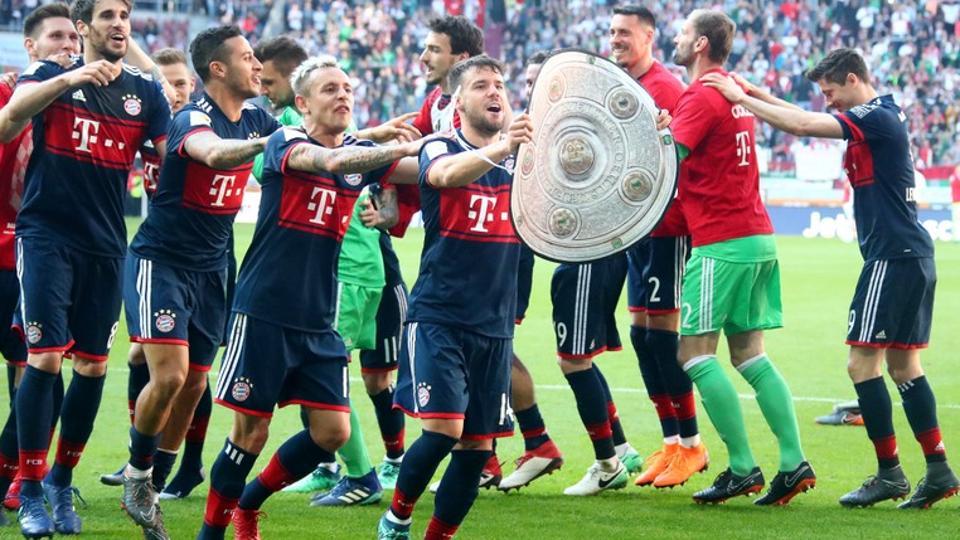 Bayern Wins Record 6th straight Bundesliga Title. One of the best teams in Europe Bayern Munich has won the Bundesliga winning against FC Augsburg. The German giants were already favorites while beginning the season and have won the Bundesliga yesterday and record it with 6th straight Bundesliga Title.
Bayern Munich is always in the league of their own. Their dominance in the league proves it. No matter how hard other teams try to win the title at last Bayern always comes with a statement. They are the powerhouse of Germany and most of the teams fear to face them on the ground.
It was a record 28th German championship for Bayern.
Jupp Heynckes' men could have won the title with last weekend's 6-0 Klassiker crushing of Borussia Dortmund had Schalke not beaten Freiburg, but there was to be no denying them this time around.
Corentin Tolisso, James Rodriguez, Arjen Robben and Sandro Wagner scored as Bayern came from behind to move an unassailable 20 points ahead of Schalke with five rounds remaining.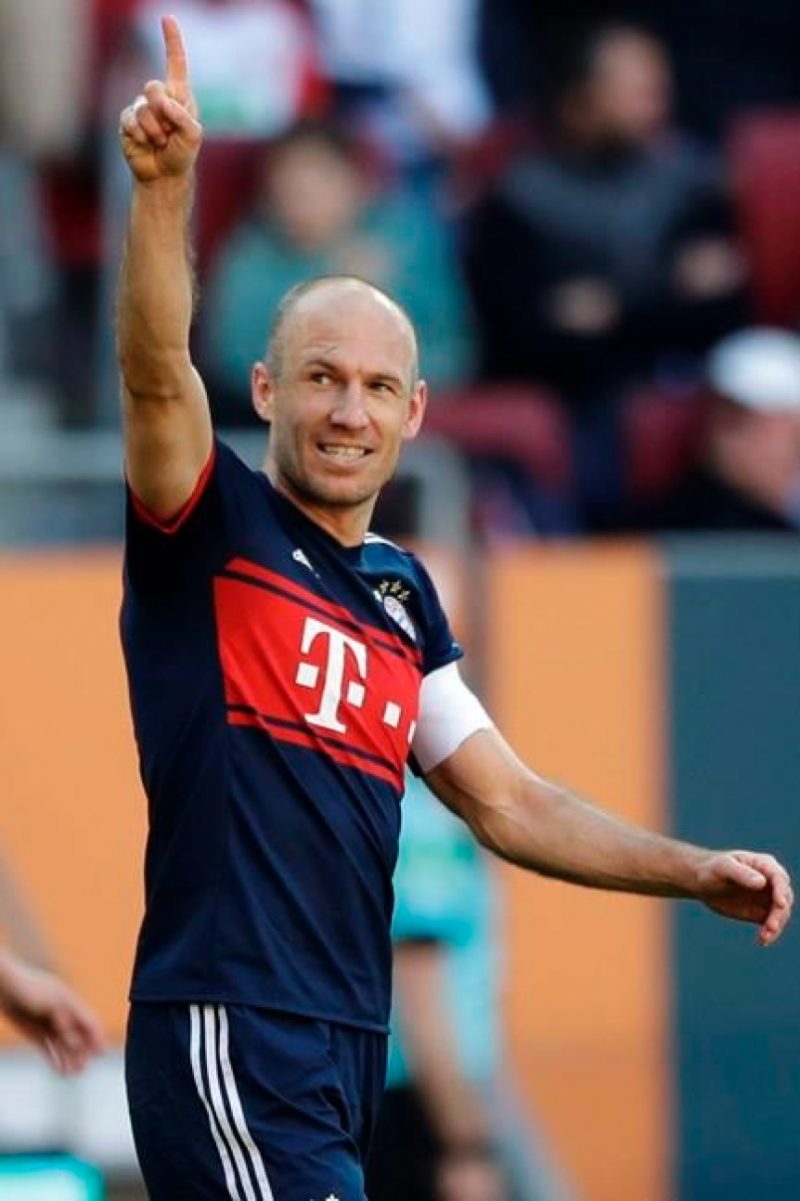 After reveling with a cardboard Bundesliga trophy, the players danced in a conga line on Augsburg's field. But there were none of the customary beer showers. Celebrations were relatively muted as the side looked to the remaining targets. "There'll be a lot of time to celebrate," Franck Ribery said on his 35th birthday.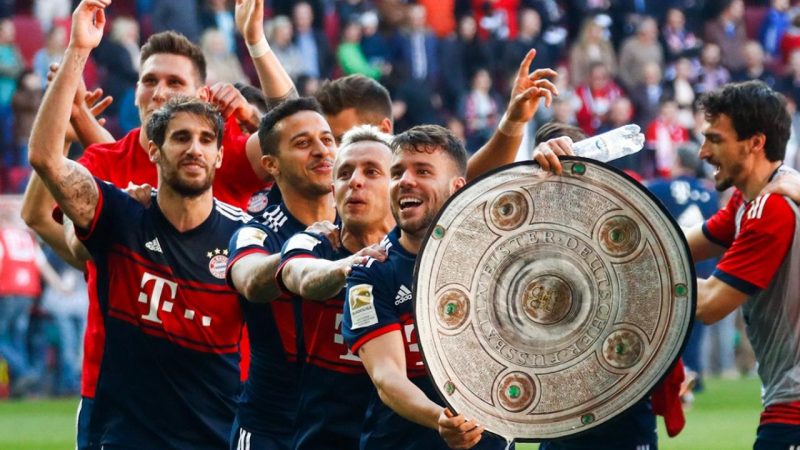 The campaign began poorly under Carlo Ancelotti, whose tenure at the end was mired by suggestions he had lost the support of key members in the dressing room.
At that time, Dortmund looked set to give Bayern a run for their money, but Heynckes made his return for a fourth spell in charge at the start of October and they have not looked back since. And after his hard work and the confidence gained in the Bayern Munich dressing room, victory was achieved and the title came to Bayern Munich.