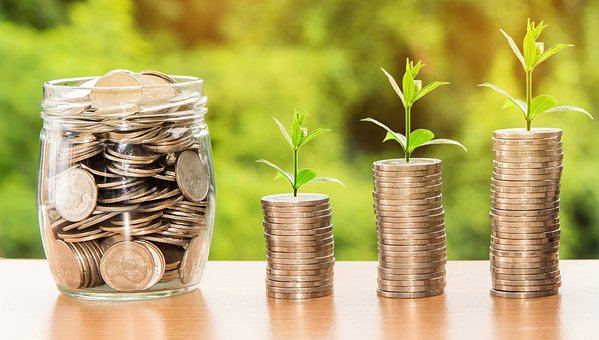 Simply taking out a debt consolidation loan to get rid of your multiple debts is not enough. You will have to follow a strategic and proper plan to expedite the process, stick to your programs till the end and get the desired results. For this you will have to select the best as well as make the best use of the financial services so that you get the goods such as insurance and loans.
After the recent global crisis, governments have been very careful in overseeing the operation of the financial services and have imposed tighter regulation on the service providers whether they offer insurance or loans.
According to the law, financial service has a distinct meaning and definition. In general, money can buy both goods as well as services and both of these have different meanings and implications such as:
Goods are those things that are tangible and have a life to last which can be for a short or a long time while
Services are those tasks that some other person or an entity performs for you.
However, this general concept of goods and services is not applicable when it comes to a financial service. This is not any financial good by itself such as a mortgage loan to buy your house or an insurance policy for your car. This is actually something that can be best described as a process of acquiring that financial good. In other words that means financial services involves the transaction necessary to obtain a specific financial good.
Moreover, the financial sector may cover several different types of transactions in this particular regards. Their transaction areas may include:
Real estate
Banking
Consumer financeand
Insurance.
In addition to these four major areas, financial services also include a wide and varied spectrum of investment funding such as securities.
Major types of financial services
Out of a host of financial services, the foremost among them is the insurance and related services and banking and other financial service providers.
Insurance and related services include:
Direct insurers pool payments or premiumsto cover risksin personal or businessrelated events
Reinsurers who are the companies or wealthy individuals who covers the risks of a direct insurer for a price
Insurance intermediariessuch as the brokers and agencies who act as a liaison between those who want and insurance and those who can cover their risks for a price.
When it comes to the banks and other non-bank financial service providers offer financial services as you will find when you visit https://www.nationaldebtreliefprograms.com/and other official sites includes:
Accepting deposits and repayable funds
Making loans with a goal to make profit on the difference between the interest paid to the depositors and obtained from the borrowers
Administering payment systems and transfer funds from payers to the recipients
Facilitating transactions and settlement of accounts using checks, credit and debit cards, bank drafts, and electronic funds transfer
Helping in buying and selling securities, derivatives, and foreign exchange
Issuing securities for those who want to raise funds by selling shares of businesses or by issuing bonds
Managing assets with proper advice and
Investing funds on behalf of their clientswho pay fees and commissions for their expertise.
However, no matter how distinct the services offered are by these two types of financial service institutions, it is still not very neat. A few examples will make things clear to you.
A person working in real estate industry as a mortgage broker may also help the customers by providing additional services such as finding a house loan from the bank that matches their circumstances in terms of maturity and interest rate structure.
Intermediation is the key
Therefore, it can be said that at its heart the financial service sector acts as intermediates and they perform a variety of tasks but the two major tasks include:
They help to channelmoney from one point to another such as the depositor and the borrower.
In the process they match these people considering the risk factors.
The risk factor of a borrower is lowered when they get a loan and the same is heightened for the creditor when they loan the money out.
These financial service providers analyze the risks of the two and minimize it ensuring that the borrower returns the money taken and the depositor is paid back the same as and when they demand. As a fee for their services they keep the difference between the interest earned from the borrower and the interest paid to the depositor. This is their income.
Several people, known as the customers of these financial institutions especially those who are saving for retirement, are benefitted by such intermediation of the financial service providers.This is because higher the return these future retirees receive on their deposited money, the less will be their need to save to accomplish their target retirement income or account for any inflation.
With the help of such intermediaries the future retirees can eliminate the worries and the risks of lending money and collecting payments with interest. Since the savers usually do not have such expertise or time for such dealings, finding afinancial intermediaryand relying on them is the best route to follow.
One of the oldest types of financial service providers is the commercial banks where most savers deposit their savings. Getting a lot of money from this huge number of depositors, they lend it on interest individuals, businessesand even to the government that can use it for a variety of reasons such as:
An individual trying to buy a house
A business wishing to make an investmentor
The government needing cash to pay thestaff.
Apart from that banks also provide a large variety of services in comparison to other lending institutions. However, whether it is the banks or the insurance companies, both have a lot of money to deal with thereby being the most crucial aspect to the functioning of a country's economy. With them as an intermediary, savers will not have a place to save safely and borrowers to get money to meet their financial needs.