Business
Gain more SEO mileage with optimized images by knowing the true meaning of image optimization
Gain more SEO mileage with optimized images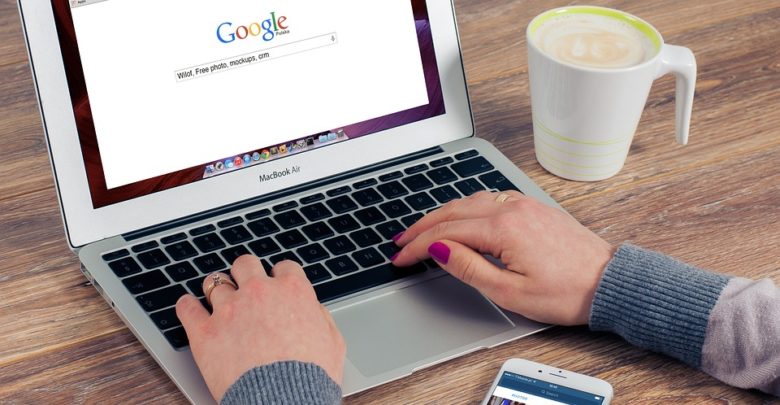 Since vision dominates all other human senses, marketers are turning more and more to picture intensive content to grab attention. Images are highly powerful in gaining quick attention and can be a very useful tool to stand out from the crowd in the intensely competitive web world that currently has 1.94 billion websites as counted in January 2019.  The appeal of images is very high to marketers because of its immense power in engaging viewers who find it easy to interact with it and gather information.
There is enough scientific reason to bank on images. Of all the data that the brain transmits, 90% are visuals. A picture is equivalent to a thousand words in terms of the time that the brain takes to process it. After three days of consuming any content, the recall value of text content is only 10%, but the same for content with the image is 65%.
According to the professionals at SEO Golden Advantage, the attention span of people is only 8 seconds. With so little time to capture the attention of the audience and taking into account that the majority of searches originate from mobile devices, the onus of delivering quick, smooth, and delightful experience completely rests on websites. To achieve it, image-based content is the best choice. But there are problems in using an image because it can slow down the website speed, which is bad for SEO. You must know ways of using optimized images that does not interfere with the website speed.
How image optimization helps
The biggest effect of image optimization is the improvement of website speed, which in turn keeps the audience engaged longer on the website and results in reduced bounce rate.
The improved page loading speed can boost search rankings because it is a ranking factor and can make keywords look more prominent.
Use of images on the website facilitates reverse image search, which adds value to businesses that sell products.
Good quality images increase the attraction of websites, especially on devices that have high-resolution screens.
You can use optimized images on the website, or if you have images already loaded, you can also arrange for its optimization. But in no way can you take the risk of using non-optimized images. The way to go ahead in optimizing images is what you can learn from this article.
Vector image or Raster image?
Images differ in its constitution or the way of creating it, and there can be vector images and raster images.
Vector images – Images created by using the geometrical elements like points, lines, and polygons are vector images like the ones you find in logos, icons, shapes, and flat images. Pixels are absent in this type of images that make it most suitable for high-resolution devices. You can use the image in responsive design and across multiple platforms without the need of adding any variations to it.
Raster images – Raster images consist of rectangular grids packed with pixels or multiple color values. Raster images provide depth and never look flat, thereby making it appear more real that appeals to the human senses and psyche. To capture the appeal of images, one must use optimized images only to avoid slowdown of website speed. To use the images across different platforms, you must save it with some specific file format that is compatible with the platform to make it suitable for use in responsive design.
Image resizing
Since images must fit into various screen sizes and there are endless varieties of mobile devices with different screen sizes, you must select the most convenient image size that caters to all kinds of devices. Image size refers to image dimensions and not the image file size. You must have a proper understanding of image size and image aspect ratio.
Aspect ratio is the proportion of the width and height of the image expressed in graphical form along the X-Y axis. The aspect ratio helps the proper sizing of the image without going through the process of trial and error.  By referring to an image aspect ratio when resizing or cropping images, you can exercise better control to maintain the beauty of the image and viability of dimensions. For example, aspect ratio 1:1 represents image size 8 inches x 8 inches with 1080 pixels and ideal for mobile screens and social media profile photo.
Image name
Search engine bots read the images in the way it reads text with the help of algorithms and to make the photos visible to search engines you must give it some name. This gives you the opportunity of using keywords in image names to leverage its powers for improving search rankings. It means you must think creatively about image names with the target of making meaningful use of keywords and phrases for gaining SEO mileage. Just giving any random name to the image will not help your SEO cause. The norm of naming images stipulates the use of small letters without spaces, but you can insert hyphens in between.
Image compression
The most crucial part of image optimization consists of compressing the file, which speeds up the website. How quickly the image loads on the website depends on how well you compress it so that it occupies less space and takes less time to load.  All that you have done so far contribute to this final stage of optimization. The ideal file size for an image is 70 kb, but it depends on the original image size which if is around 300 kb then you must compress it down to 100 kb file size. The amount of compression speeds up loading without affecting the image quality that remains as beautiful in its resolution and glossiness.
The file size influences the choice of file format that is most suitable for the type of image. The PNG format supports high-quality images with heavy file size while JPG format suits not so heavy images in terms of file size.  For vector images, SVG is the best format and to support animation files you need Gif file format.