HowTos
Technology
How to increase volume on android
Struggling with low audio output on your device? Here's the solution
The android device has decent speakers. But not every smartphone has the quality speaker and volume tweaking to match you. There are many smartphones that have the best audio output. But some smartphones are really lagging behind.
Louder audio and better quality is a prime factor to help us enjoy our music, videos, movies, games as well as calls. So, if we don't have a good loud speaker, all that fun is spoiled. Here we present you some of the ways to increase sound quality and volume on android.
Tips to increase your sound quality and increase volume of speaker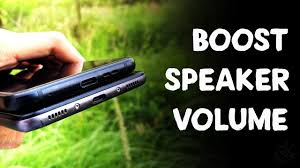 1. Download a new media app
You are probably struggling with poor sound quality and volume because you are using in-built media player. you can choose other players on the play store such as poweramp for music or vlc for android. With these apps you can tweak your android audio.
2. Use volume booster apps
It's pretty helpful to use the above apps, but not in case your device has a very low audio output or you want to increase volume beyond the limit. In this case you might have switch to volume booster apps for android that will increase the volume by a great steps. These apps can help you gain Bluetooth speaker like feel with no external device.
Check out: Best Volume Booster Apps for Android
3. Check if your case is blocking audio
In most cases, people don't realize that the phone case is blocking the audio output. If you have a phone case or cover, it might probably be blocking the audio coming from the device due to its plastic or rubber built. This happens mostly because not all case makers understand your device.
Also read: OnePlus 8 Price and Detailed Specifications
4. Boost your speaker volume
If you have your device rooted, there are plenty of apps that can help you bypass the default volume of your device with a few tweeks. If you haven't rooted your device, you can use these volume booster apps mentioned above too.