There are different types of redirections available in web world;
#1 Permanent (301) – this option notifies the visitor's browser to update its records.
#2 Temporary (302) – this option does not update the visitor's bookmarks.
The redirects interface allows you to send all of the visitors to a domain our particular page to different URL.
301 Redirect: The HTTP response status code 301 Moved Permanently is used for permanent URL redirection, meaning current links or records using the URL that the response is received for should be updated. The new URL should be provided in the Location field included with the response.
302 Redirect: The HTTP response status code 302 Found is a common way of performing URL redirection. The HTTP/1.0 specification initially defined this code, and gave it the description phrase "Moved Temporarily" rather than "Found". An HTTP response with this status code will additionally provide a URL in the header field Location.
For example, if you create a page with a long URL, use the Redirects interface to add a redirect from a short URL to the long URL. Visitors can enter the short URL to access the content of the long URL.
like,
www.example.com/your-web-urls
to
www.example.com/web-urls
It can be done through Cpanel;
Steps to Redirect Domain to Another Domain in CPanel
Step 1: Go to Cpanel Dashbord and Search for Redirect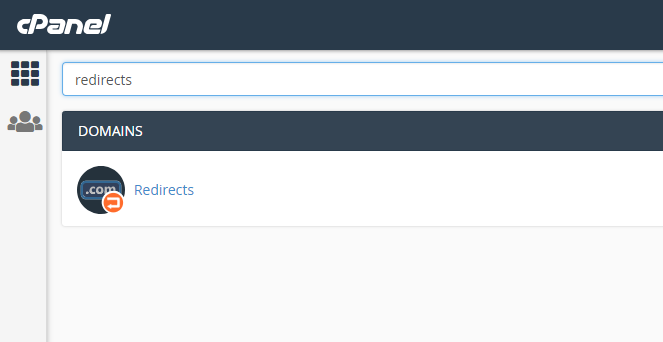 Step 2: Now check which redirection you are willing to do;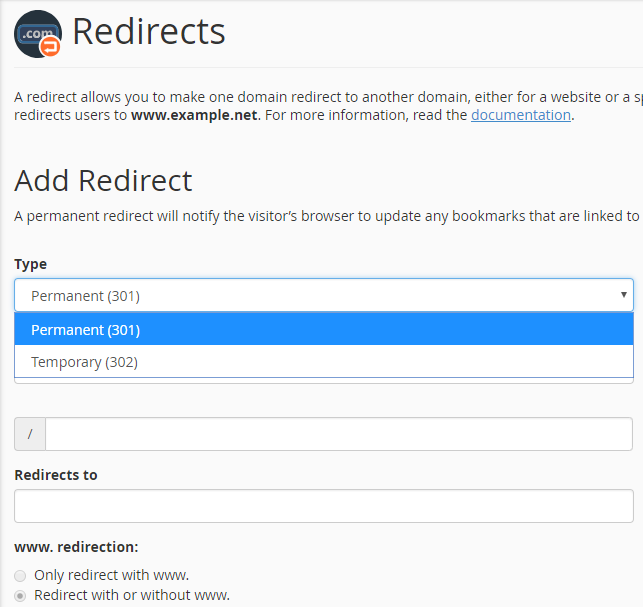 Step 3: Now you can choose the options for redirecting your URLs; with WWW or without WWW.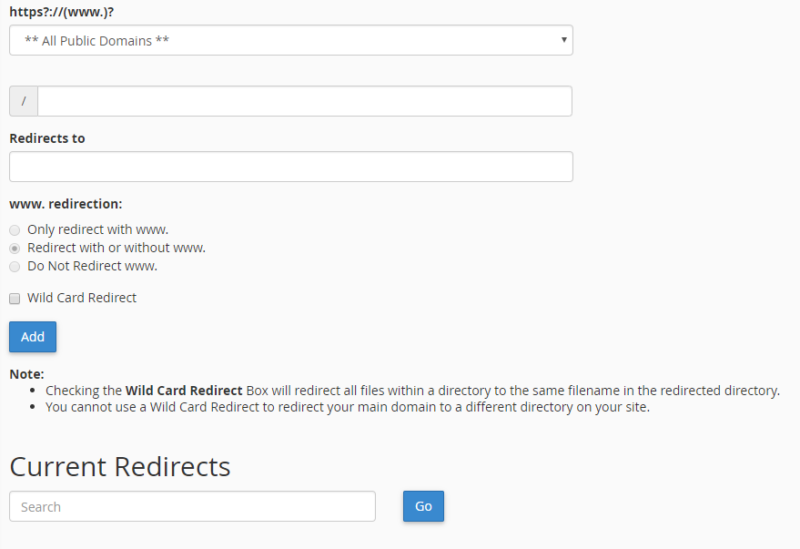 Step 4: You can find the details like Wild Card Redirect and etc… make sure you choose the URL and redirect as per your need like permanent or temporary;