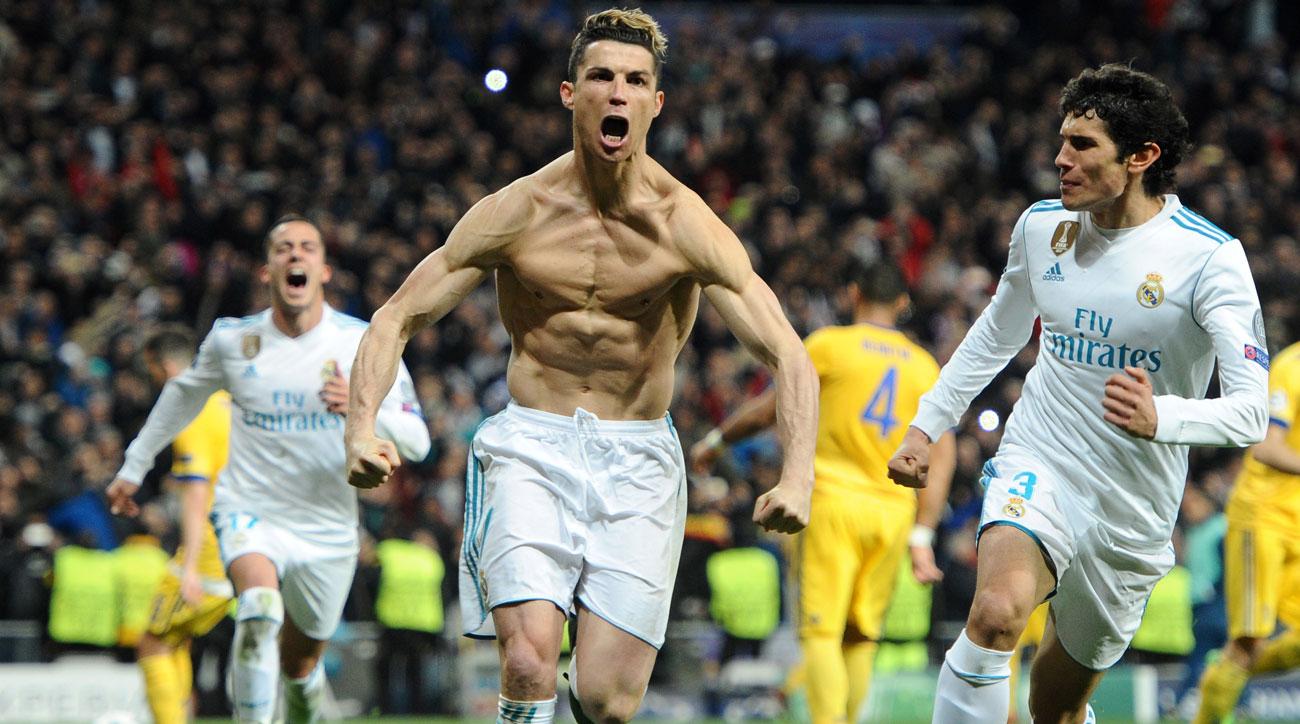 Real Madrid Into Semis as Buffon Sees Red. Cristiano Ronaldo scored an injury-time penalty to book Real Madrid's place in the Champions League semi-finals after losing the second leg 3-1 but winning the tie 4-3 on aggregate.
Real had come into the second-leg clash firmly in control of the quarter-final tie after securing a 3-0 win in Turin a week ago.
But Juve appeared to take inspiration from Roma's remarkable comeback against Barcelona on Tuesday night when they scored three goals to look to send the tie to extra-time.
Trailing 3-0, Juventus needed a positive start to get back into the tie and Mandzukic gave them the perfect start by heading home Sami Khedira's lofted cross to the back post with 90 seconds played to make it 1-0 on the night and 3-1 on aggregate.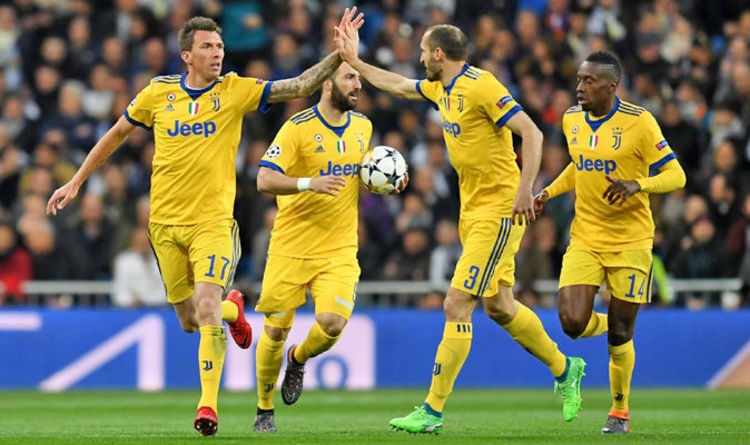 With half an hour to play, Juventus had wiped out Real Madrid's three-goal advantage. Keylor Navas failed to collect a cross into the box and Matuidi was in the right place at the right time to poke the ball home for an improbable equalizer.
Juventus played exceptionally, they were all over the pitch with full of dedication and passion for the game. The Italian were looking for going to extra time and win the tie but Ronaldo and his co had a different plan.
With the tie heading for extra-time, Real were then handed a huge life-line in added time when they were awarded a penalty for Giorgio Chiellini's foul on Lucas Vazquez in the area.
Gianluigi Buffon – who played his final Champions League game ever on Wednesday – reacted angrily to the decision, confronting Michael Oliver and subsequently being sent off for his protestations.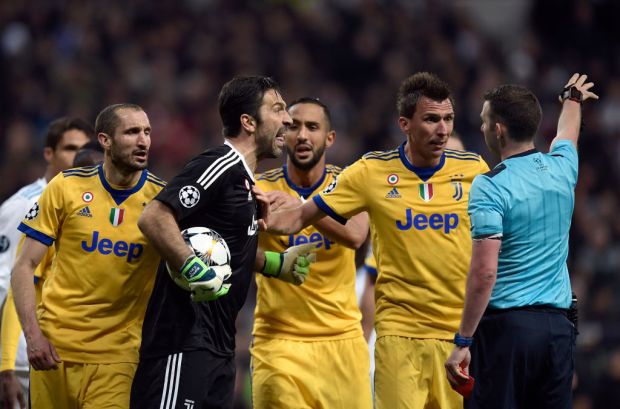 And with Buffon off, Wojciech Szczesny came on to try and stop Ronaldo from scoring but could not, as the Portuguese star sent a powerful effort into the top corner of the net to secure a 4-3 aggregate win that sends Real into the semi-finals of the Champions League.Real Madrid Into Semis as Buffon Sees Red.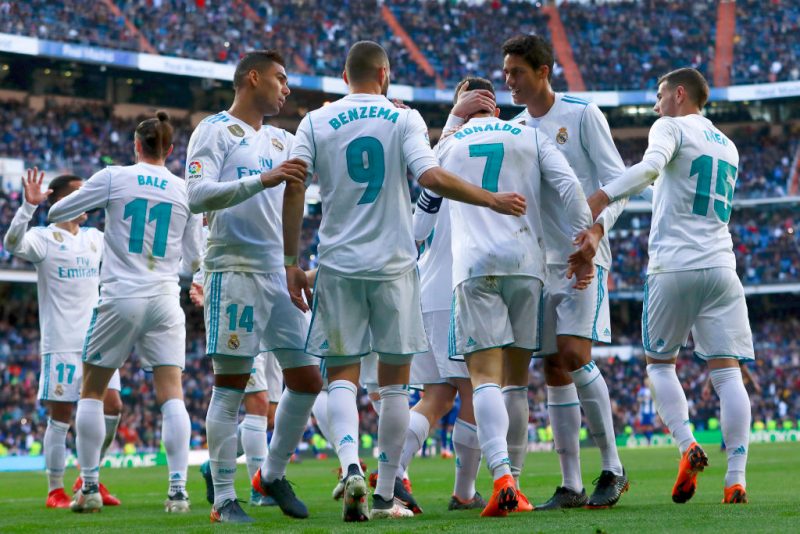 Real have escaped into the semi-finals! Juventus hit three goals to cancel out the first-leg score and move to the brink of a sensational, historic triumph. But then Michael Oliver awarded a penalty following an untidy tackle by Benatia – but was it a foul? – and Ronaldo seized his moment. This tie will be talked about – argued about – for years.