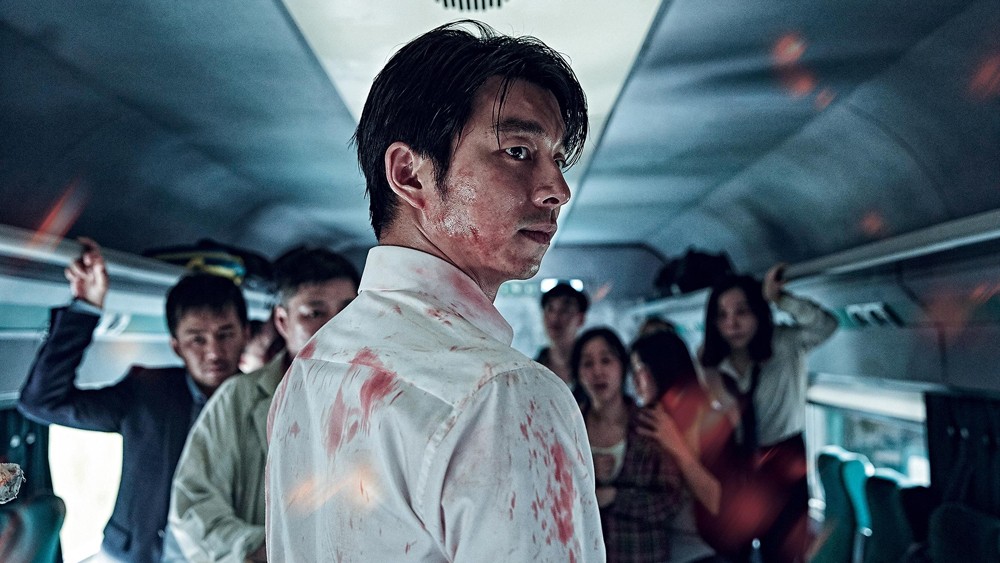 I've watched few of the Korean movies but I don't remember them now, It was long ago that was a love story based movie I guess. Today a friend of mine suggested me to watch Train to Busan Drama Disaster movie was released in 2016.
According to the facts, 
"Train to Busan" is the eighth-highest-grossing domestic film of all time in South Korea.
Train to Busan movie actually shows about Zombie apocalypse that might happen in future. It actually doesn't have a future storyline but I am assuming that that might happen if we kept going BIO experiments.
In this movie, all apocalypse happened because of bio experiment project. Maybe a person got infected and it kept on spreading. Let me summarize this storyline.
What is The Storyline of Train to Busan?
Truck goes over a zombie turned deer and driver realize that it was just an accident, He just takes a look at that died deer and runs away. That is the scene where you enjoy the first thriller sequence of the movie.
Seok Woo is a banker and agrees to take his daughter to visit her mother in Busan. But on the way, they become trapped on a speeding train during a zombie outbreak in South Korea.
This train and its passengers are almost familiar: they are businessmen, couples traveling, baseball players and old ladies. But the main thing is that it shows the character of high-class people they can do everything to save them and them only. They don't care about others.
Seok Woo calls his friends and knows everything that's gonna happen further but doesn't make others aware because he only cares about himself and his daughter. The same thing with other businessmen. They all get trapped again at the next station and now they want to head back to the Busan to save their lives.
And it goes on and on.
Just watch it guys it's an amazing movie, I'm not gonna spoil everything here… Because it's from 2016 and there are already news and article about this movie, you can find everywhere on the internet. This article I've contributed because I loved this movie but not to spoil.