Sanjay Karki (22) 'Entrepreneur' and 'Computer programmer', has been effortlessly working in his new social media platform in order to serve the world community and represent his country 'Nepal' in terms of technology.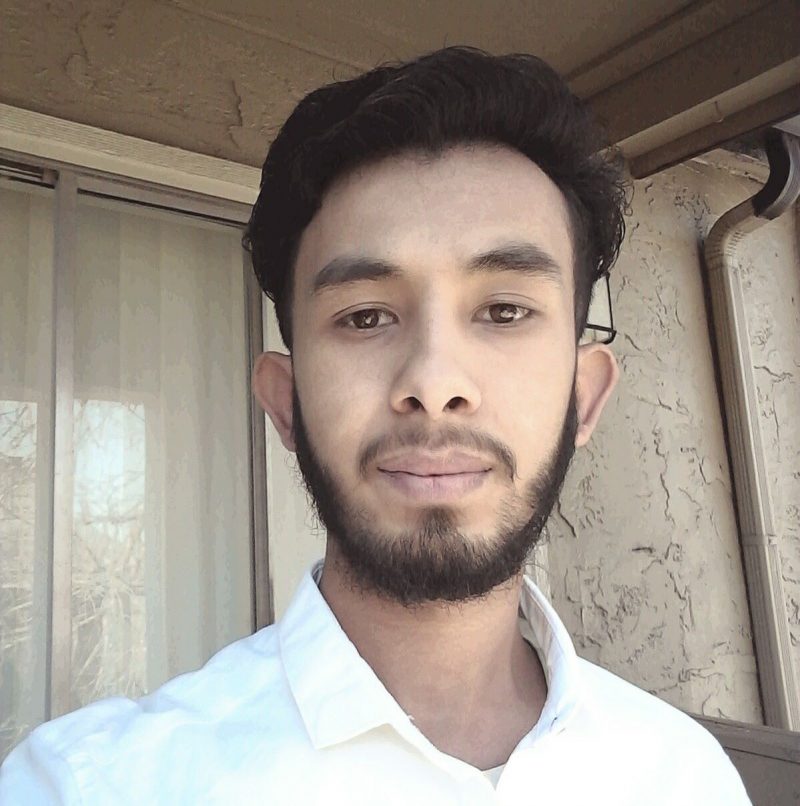 He says that he has been mum's boy since his childhood because his parents were separated during his early age, so his mom raised him. He started learning computer science and programming since the age of 12 and later completed his high school on computer science major.

Because of entrepreneurship dream and a foreign college degree, Sanjay Karki went to the United States in 2017 and joined Augustana College in Rock Island, Illinois. After few months in the US, he got a chance to discuss his idea of entrepreneurship and his programming skills with IBM representatives. Those IBM representatives encouraged his idea and they advised him to do research in AI (Artificial Intelligence) field.
Since he had a dream to start up his own entrepreneurship carrier and develop his idea of new social media platform, Monalisha Parajuli (Brand ambassador), Arun Shrestha (Economics analyst), Tapan BK (Web developer) and Kevin Joshua (Business analyst) joined his squad in 2017. Later, AI developer 'Ashish Parajuli' from DN: AI developer community along the 3D animator 'Bibek Chhetri' also joined Mr.Karki's squad. Mr.Karki has been working with these team members to flourish his new social media platform. They have named this new social media platform as 'LogProfile' which will be publicly accessible by the beginning of 2019.Click To Tweet
According to Mr.Karki, the idea of 'LogProfile' came with him 5 years ago while he was working in his own small web development project. He had talked about his idea with some web programmers to make it real. Almost all of them refused his idea. At that time, Mr. Karki's idea of LogProfile was only 2 pages long but now, he says that 'LogProfile' has transformed into more than a million page and will go beyond the million.Click To Tweet
Sanjay Karki has already been interviewed as a guest appearance in the American Radio shows on 'Entrepreneurship'. A few weeks back, he was interviewed in the 'The bulletproof mindset' radio show in Dallas, United States. His new social media platform's vision has also been published in 'Augustana Observer' newsletter in Rock Island, Illinois. He along his team members are optimistic that 'LogProfile' will help all kind of people to create more job opportunities, reduce fake news sources, secure data privacy and make people realize who they are.
'LogProfile' will have new Artificial Intelligence technology to determine the fake information so that they can deliver only legitimate informations to their users. 'LogProfile' will also enhance real-time tracking technology to reduce unnecessary human efforts and help to shape the better humanity in this world. Mr. Karki believes that 'LogProfile' will bring a massive revolution in the Nepalese IT platform as well.
By witnessing Mr. Karki's skills and vision of 'LogProfile' many other entrepreneurs and business owners say that his product 'LogProfile' will soon be one of the best example of social media in this world community. Which will be a huge milestone in Nepalese IT industry.
He has also started working in his another Nepalese business (Aerpn Production) with Monalisha Parajuli. Both of them are working hard together to bring the new changes in the Nepalese society and world society very soon.
Mr.Karki considers his failure as his good teacher. He says that his failures taught him to be more strong and help him to think more deeply to understand the problem-solving skill. To become a good human and serve this community, people has to have a strong mindset up and have a faith in themselves.

Sources:
The Bulletproof Mindset Radio show, Texas, United States

Augustana Observer newsletter, Illinois, United States

Log profiles official announcements

Skype interview with Sanjay Karki
For any feedbacks and contact: Email: [email protected]