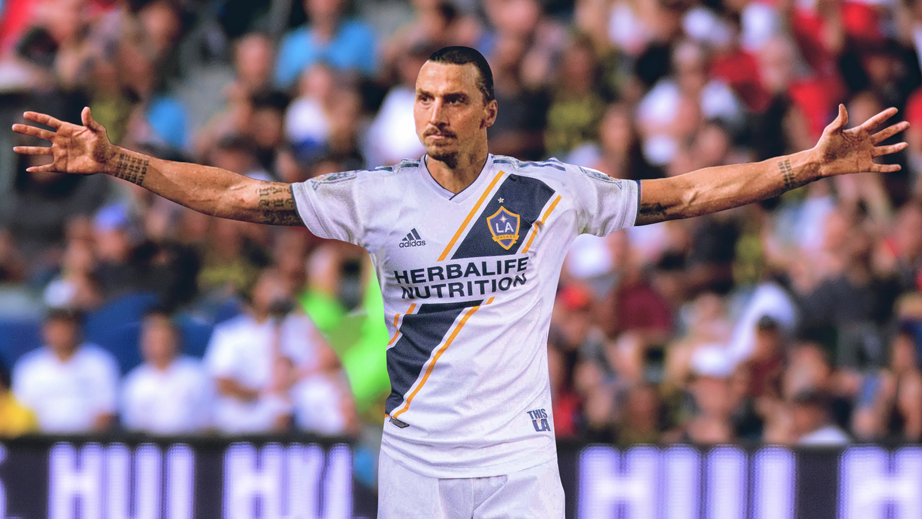 The Swedish striker who just moved to Major League Soccer ( MLS ) scored his debut stunner 40-yard volley against Los Angeles FC. The LA Galaxy striker who himself claims to be a God scored a brace and won the game in the dying minutes of the game.Zlatan is a force to reckon with.
The former Manchester United striker came on the pitch in the 71st minute and the crowd was already roaring Zlatan! Zlatan!! Zlatan!!!. He introduced himself with the most Zlatan way possible.After just 6 minutes coming onto the pitch, he scored his debut goal which was a stunner and the crowd was Wow, we get to see something amazing this season. He even celebrated the goal by taking off his club jersey.
It was a world-class goal from a world-class player. Even the commentator said" Los Angeles FC has just been Zlatan, Welcome to Major League Soccer and of course it was a Take a Bow goal.
The already fan favorite striker claims he conquers everywhere where he keeps his foot on.He said he recently conquered England and now looking forward to the new challenges in the Major League Soccer.He said, " The fans were demanding something and I gave them Zlatan".He was happy to score the winning goal and win all three points for the club.
Does he get better with age like wine does? Have your opinion below.