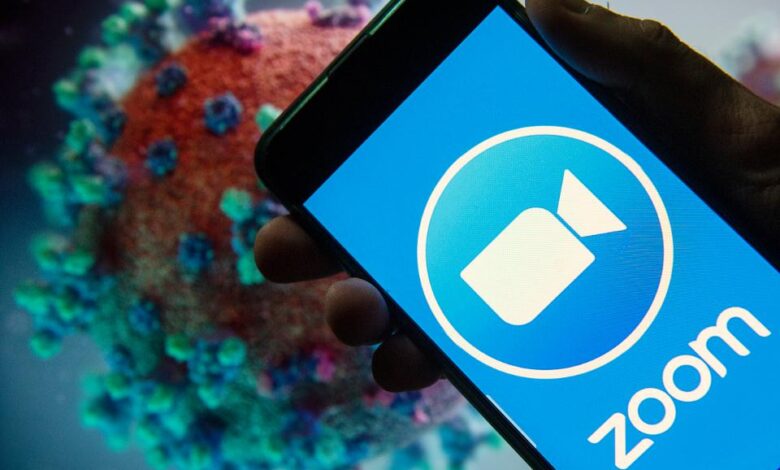 Google has banned the conferencing software Zoom back in April, there is one reason for that because Zoon and Google Meet are competitors, Zoon gained millions of users during this pandemic.
But after that growth there are many discoveries of security flaws, there were data leaks, hackers found vulnerabilities on Windows and MAC for zoom they could intercept the zoom calls maybe but after these situation Zoom tried everything to provide end-to-end security for their users.
There were so many issues with Zoom, they faced so many things to name a few and tried to resolve as well,
Now Zoom has got the "Report user" button on zoom, where you can report individual users for their unethical activities.
Zoom bought a security company for better use of security and end-to-end security and encryption.
Millions of Zoom accounts sold on hacker forums that happened in the month of April.
The department of defense issues new guidance on the use of Zoom, where they could allow paid service tier of the software, and VOA that "DOD user may not host meetings using Zoom's free or commercial offerings.
Singapore teachers banned from Zoom, this happened after the reports of Zoombombing incidents targeting students who are learning remotely.
The German government also warn against zoom use, they told their employees to stop using Zoom due to security concerns.
Even though Google Banned Zoom because it doesn't meet security standards
The lawsuit filed against zoom because they falsely claimed that their service was end-to-end encrypted
Taiwan bans zoom from government use.
Zoom accounts found on the dark web.
A virtual Holocaust memorial service held by the Israeli Embassy in Germany was Zoombombed with anti-semitic slogans and photos of Adolf Hitler which led to the temporary suspension of online events.
There were so many issues Zoom faced during this pandemic. Although they have gained 300 million claimed by some of the news officials but after that zoom has admitted it that they don't have 300 million daily active users.
But still company itself said and claimed on their blog that it has more than 300 million daily users and more than 300 million people around the world are using Zoom for their conferences and meetings during this pandemic.
Statement
"We are humbled and proud to help over 300 million daily meeting participants stay connected during this pandemic. In a blog post on April 22, we unintentionally referred to these participants as "users" and "people." When we realized this error, we adjusted the wording to "participants." This was a genuine oversight on our part."
Now I don't feel any issues banning an app or service where there are so many flaws, they need to gradually fix their issues and come back with the greater service for their users and that's they are doing it. Although Google Meet and Zoom are competitors.
There are news that Facebook is also launching their conferencing service on messanger very soon. Hope they also look after the strong security.