Listicals
List of 220+ IT Companies in Nepal (Software Companies in Nepal)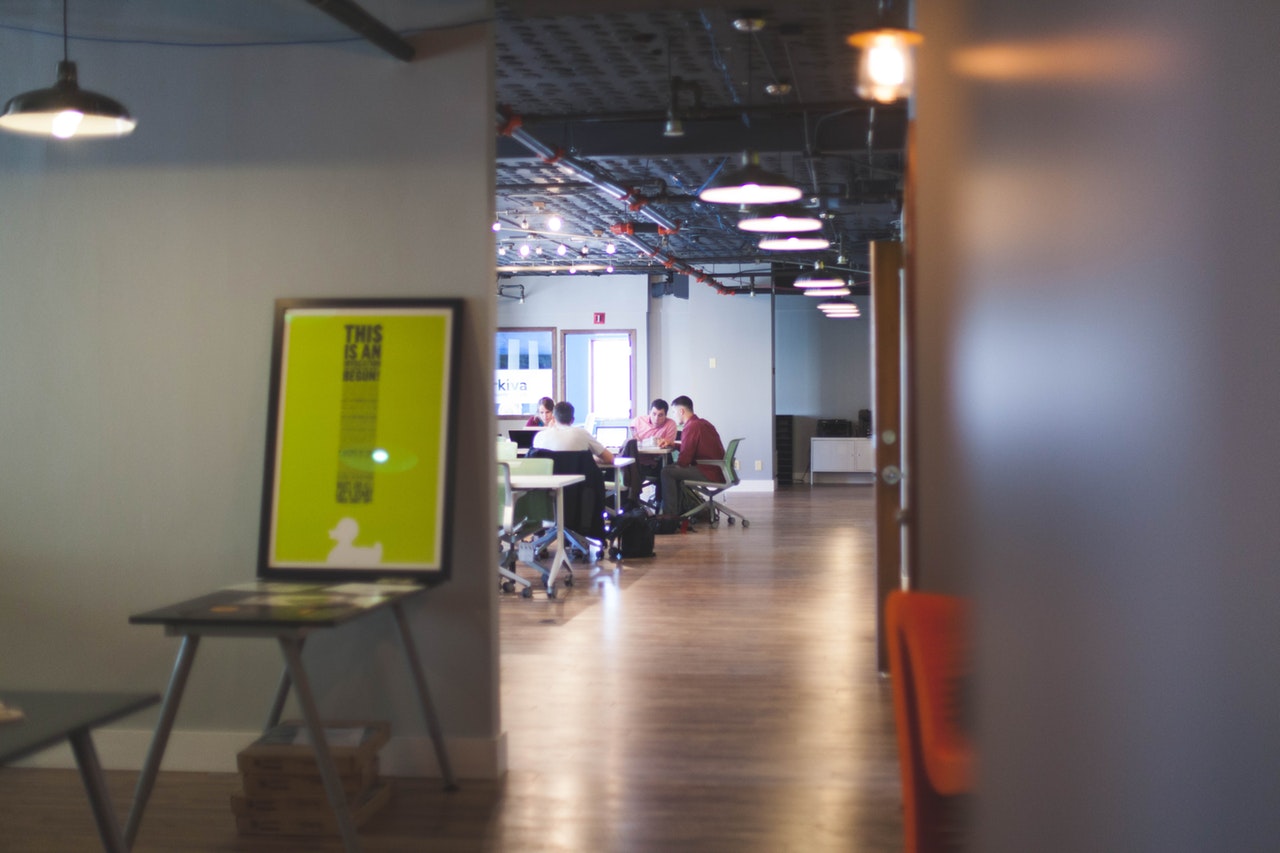 "IT Companies in Nepal" (Software Companies in Nepal): If we talk about Nepali IT Industry (IT Companies in Nepal), in simple terms, we can say that Tech industry has been growing vigorously from past few years. In this very article we are listing the companies those are contributing to Nepali Tech Industry or we can say Software Development Sector;
As per the analysis, it shows that there are more than three hundreds of tech companies are centralized in Nepali Information Technology market. But here in this article, we are listing "220+ IT Companies in Nepal (Software Companies in Nepal)" by using Internet as a source; 
#1 Agile IT Solutions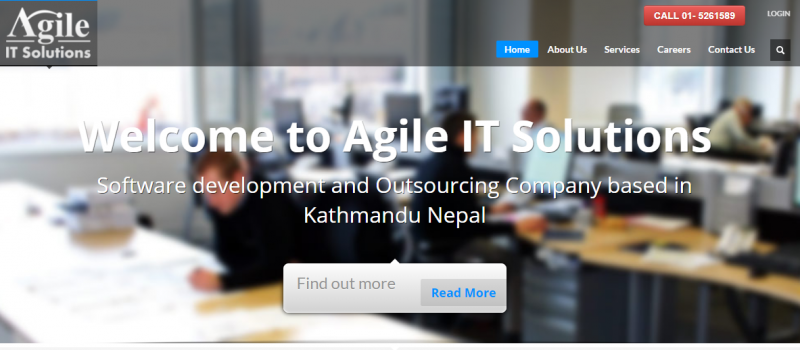 Agile IT Solutions is the 'go to' software development company in Nepal, that specializes in software development and internet marketing services. Clients from all over the world have been given more than satisfactory solutions to their IT distresses. Agile IT solution has been listed as influential "IT Companies in Nepal".
Agile IT Solutions offers a range of different services. With a combination of On Page SEO techniques and Off Page SEO tactics, we can make sure you get a return on investments. With the help of the world-class SEO tools, we can make sure you get maximum returns on your online marketing. For people looking for services relating to outsourcing, web hosting, web design and every other aspect of web related services, Agile It Solutions has it all!
No. of a full-time employee (approx.) – 40+
Name of CEO – Sajjan Dahal
Headquarter: Nepal
Countries involved: Nepal
Founded In: 2013
#2 Cloudfactory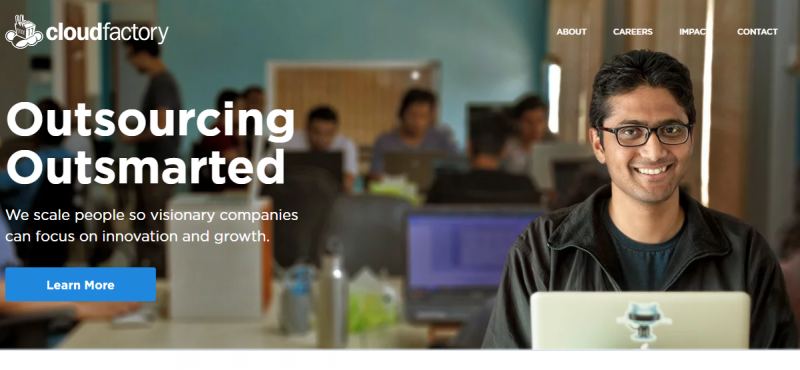 CloudFactory is an online work platform for data-intensive processes, which allows technology companies to add human-powered features to their software platforms. Cloudfactory is also one of the most popular IT Companies in Nepal.
They say We're on a mission to connect one million people in the developing world to digital-age work, while raising them up as leaders to address poverty in their own communities
CloudFactory's unique combination of advanced technology and talented people lets SaaS (Software as a Service) companies grow by introducing new and improved features they can't develop with technology alone.
No. of a full-time employee 130+
Name of CEO – Mark Sears
Headquarter: Bhaisepati Kathmandu, Nepal
Countries involved: Nepal, USA, Kenya, Hongkong
Founded In: 2008
#3 Javra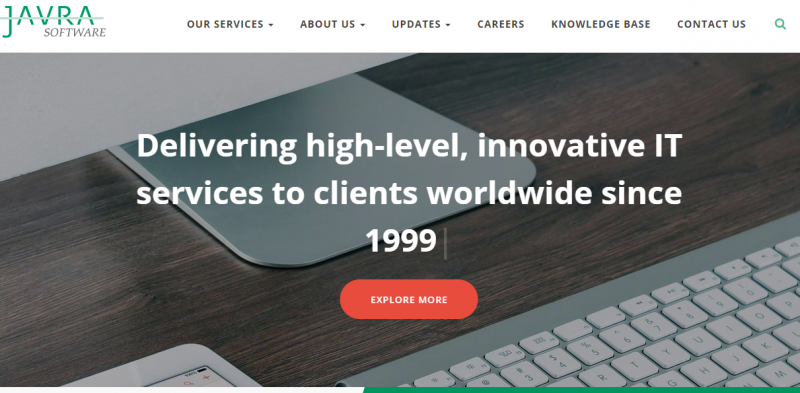 The Netherlands-based outsourcing company landed in Nepal is called Javra. Javra is famous for working on different frameworks like nodejs.
Javra Software is a global outsourcing popular IT Companies in Nepal, that help enterprises achieve operational excellence and growth.
Founded in 1999 in a small town in Druten, Netherlands, Javra now has headoffice in Culemborg, Netherlands and offshore outsourcing unit in Nepal since 2006. Over the years, Javra Software has facilitated enterprises to transform the traditional ways of business functioning by delivering high caliber IT services and products. Javra develops future proof business applications for clients worldwide.
With a team of 100+ qualified professionals, Javra provides specialized and agile solutions such as Modern Web Apps, Mobile Apps, Big Data/Business Intelligence and E-commerce using emerging technologies like iOS, Android, Microsoft Technology Stack, Node.js, Java, ASP.Net, Magento, Magento 2, AngularJS, ReactJS, Sharepoint, HTML5, CSS3, WordPress, MongoDB. Javra continuously strives to deliver IT Services and Products that meet high-quality standard.
They offer offshore outsourcing services and onshore services to customers Worldwide through our offices in The Netherlands and Nepal.
No. of a full-time employee (approx.) – 100+
Name of CEO – Frank Mollers
Headquarter: Javra Software B.V. Gutenbergweg 1 Culemborg, BA 4104Netherlands
Countries involved: Nepal, Netherland
#4 Logpoint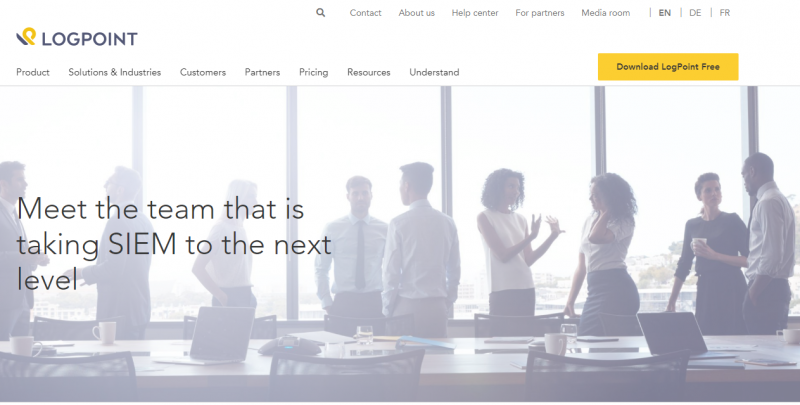 European based software company famous for its software development process Logpoint has their own product to raise up called SIEM. They are also one of the powerful software development company located in Kathmandu valley.
LogPoint delivers the most flexible and easy to use platform for collecting, analyzing, and monitoring your machine data whether it is generated by applications, databases, infrastructure, sensitive assets, manufacturing systems, or security systems.
No. of full-time employee (approx.) – 100+
Name of CEO – Jesper Zerlang
Headquarter : Jagtvej 169B Copenhagen, 2100 Denmark
Countries involved: Nepal, Denmark, Sweden, Germany, France
Founded In: 2001
#5 Verisk Information Technologies
Verisk Information Technologies: Verisk Nepal is the software development and information technology (IT) service support center for Verisk Analytics. We're a dedicated team of software and IT professionals who provide technical support to Verisk's businesses.
At Verisk Nepal, we help our internal clients focus on their business solutions while we focus on the technology. Verisk Nepal is a wholly owned subsidiary of ISO, a Verisk Analytics business.
No. of a full-time employee (approx.) – 140+
Name of CEO – Nadine Hays
Headquarter: Nepal
Countries involved: Nepal, USA
Founded In: 2001
#6 Leapfrog Technology Inc.
Leapfrog Technology Inc: Leapfrog is one of the powerful outsourcing company that primarily focuses on software development. 100+ employee work here. The different field they work on is java, Ios, ruby on rails, DevOps, etc.
Since 2010, we have been working with clients to imagine and build software that people love to use. And we think we're different. Leapfrog is founded on a commitment to customer happiness and pride in craftsmanship. We care about who we work for and the quality of work we deliver, and that shows in the results we produce together.
No. of a full-time employee (approx.) – 92+
Name of CEO – Himal Karmacharya
Headquarter: One Broadway, 14th floor Cambridge, MA 02142 United States
Countries involved: Nepal, USA
Founded In: 2010
#7 Deerwalk Inc
Split from VeriskIT, seniors develop the new company for the leading tech of the company, called Deerwalk, It is also primarily focused on American projects and Rudra Pandey os leading the company. Deerwalk can be one who works hard to achieve their goals.
Deerwalk delivers for the present, with the future in mind. In healthcare, things change all the time. Deerwalk provides innovative, scalable solutions using superior technologies and infrastructure.
Ongoing investment in research and dedication to continuous improvement means Deerwalk's capabilities lead the health analytics industry.
With Deerwalk, your custom solution is built to excel in the present, but with the future firmly in mind, so that as the healthcare landscape changes, you can change alongside of it.
No. of full-time employee (approx.) – 300+
Name of CEO – Rudra Pandey
Headquarter: 430 Bedford Street Lexington, Massachusetts 02420 United States
Countries involved: Nepal, USA
Founded In: 2009
#8 Braindigit IT Solution
Braindigit was established in 2008 with a view of taking businesses online with ease and finesse. Ideas were big and bold – but the journey had to start calm and quite. From those days onwards, the workplace enthralled thousands of decisions, gamut of mistakes and unshakable convictions to learn and improve.
Braindigit IT consultant established and work for global software development for Enterprise and Business works. They primarily focus on dot net based projects. Around 50-100 employees work in Braindigit.
No. of a full-time employee (approx.) – 100+
Name of CEO – Nischal (Man) Pradhan
Headquarter: Nepal
Countries involved: Nepal, Australia, India
Founded In: 2008
#9 GrowByData
GrowByData was founded by leaders in SaaS development and Big Data analytics, who have leveraged the power of global operations for decades. We help early- to growth-stage companies use data to improve margins, delight customers, and accelerate revenue growth.
Just as the revolution in computing enabled new companies – like Apple, Microsoft, Amazon, and Google – to become global powerhouses, the data revolution will create opportunities for a new class of companies to emerge as leaders.
No. of a full-time employee (approx.) – 50+
Name of CEO – Prasanna Dhungel and Scott Smigler
Headquarter: Nepal
Countries involved: Nepal, USA
Founded In: 2014
#10 SPI (Software Paradigms International)
Software Paradigms International Group, LLC (SPI), founded in 1994, is an award winning products and service provider for retailers around the world.
SPI is headquartered in Atlanta, GA, with offices in Australia, Brazil, Canada, Singapore, and development centers in India and Nepal.
SPI offers complete Retail IT solutions and services including custom application development, integration, consulting, merchandising, analytics, mobility, vendor management, and infrastructure.
No. of full time employee (approx.) – 1000 to 5000
Name of CEO / Owner – Sid Mookerji
Headquarter : Five Concourse Parkway Suite 500Atlanta,GA30328 United StatesCountries involved: Nepal, USA, Australia, Singapore, Canada, Brazil, India, Nepal
Founded In: 1994
List 1: 60+ IT Companies in Nepal
11. Technorio Inc.
11. Proshore Pvt. Ltd
12. ebPearls
13. F1Soft International Pvt. Ltd
14. Square Technology Pvt. Ltd.
15. TQ Vision
16. Real Time Solutions Pvt. Ltd
17. Aeromax Accounting
18. Kritan Associates Pvt. Ltd
19. LumbiniTech
20. Close one Technology
21. Shuvham IT Solution Pvt. Ltd
22. Global IT Support Pvt. Ltd.
23. SilpTech
24. Augmented Tech
25. Dreams | Double Ray Engineering And Multi Service
26. SWS Ltd, Sanepa, Kathmandu
27. Web Fusion Nepal Pvt. Ltd.
28. Bent Ray Technologies, Jawagl
29. Cosmos InfoTech Pvt. Ltd
30. Manakamana Systems P. Ltd.
31. CAD Nepal, Dhobhighat, Lalitpur
32. Café SourceCode, Kupondole, Lalitpur
33. Capital Eye Nepal, Chakupat, Lalitpur
34. Caps Techno Soft Pvt. Ltd
35. Centerpoint NetworksBasundhara, Kathmandu
36. Cherry World Communication New Baneshwor, Kathmandu
37. Cloudy Fox Technology, Baluwatar, Kathmandu
38. CodeBee, Kathmandu, Nepal
39. Code Pixelz Media, Ekantakuna Chowk, Lalitpur
40. Coleman du Software, Panipokhari, Kathmandu
41. Colors to The Web, New Baneshwor, Kathmandu
42. Compro Computers, Durbar Marg, Kathmandu
43. Computer Home System, Kirtipur, Kathmandu
44. Cosmos Software, Thamel, Kathmandu
45. Creation Soft Nepal Pvt. Ltd.
46. Creative Software International Pvt. Ltd
47. CrossOver Nepal
48. Crystal IT Solution Pvt. Ltd.
49. Curves n' Colors Host
50. Cyberlink IT
51. Digitek.Com.np Pvt. Ltd
52. Digital Max Solutions
53. Doodle Creation
54. Dot mark Solutions
55. Dreams & Ideas
56. Design Offshore Nepal
57. Design co Nepa
58. Data sphere IT Consultancy
59. WellDefinedWeb Pvt. Ltd.
60. SuperimIT Solutions Pvt. Ltd.
61. Datalytics Pvt. Ltd.
62. Introcept Nepal Pvt. Ltd.
63. Elance Digital Media Pvt. Ltd.
64. Primuson Pvt. Ltd
65. Kul Techno Lab and Research Centre
66. Data Analysis & Software Solutions
67. SagarIT Solutions
68. Digital Agency Catmandu
69. Dryice Solutions
70. DzIdea
71. E-Biz Links
72. e-Zone International
73. Easy Software
74. Easy Web Technology
75. EcreativeZone.Com
76. Ekbana Solution Pvt. Ltd
77. Elite Infotech Jawalakhel, Lalitpur
78. Encore Computer Edu and EntPurano Baneshwor
79. Esignature Tangal, Kathmandu
80. Eval Technologies Tinkune, Kathmandu
81. Everest Net Jawalakhel, Lalitpur
82. VIS Nepal Pvt. Ltd.
83. Railmark Pvt. Ltd.
84. Envision Software and Solutions Pvt Ltd
85. EyeWeb Sys, Madhyapur Thimi – 14
86. FACT Nepal Pvt. Ltd
88. FOCUSONE Nepal
89. Fonepay Pvt. Ltd.
90. Fusemachines Nepal
91. G16 Media, Tripureshwor
92. Gahana Infomercial Pvt Ltd
93. Gen Soft Ravibhawan, Kathmandu
94. GigaPAC Technologies
95. Harati Computer Services Pvt. Ltd
96. Highlights Nepal Pvt.Ltd.
97. Hitech Solution & Services
98. Hitechvalley iNet, Kathmandu
99. HotCode Solutions Nepal
100. Huawei Pulchowk, Lalitpur
101. HWB Nepal Tahachal, Kathmandu
102. i-Tech Management Nepal
103. Incessant Rain Animation Studios
104. Inficare Hallchowk
105. Infodevelopers
106. Investfly, Kathmandu Office Head Office: USA
107. iTechies
108. ITEL Communication Pvt. Ltd
109. IT@Himalaya Kamal
110. IT Expert Nepal
111. IT Mount Dillibazar, Kathmandu
112. IT Nepal , Kamaladi, Kathmandu
113. IT OutSourcing Asia Chhetrapati, Kathmandu
114. IT Soft Solutions Chhetrapati, Kathmandu
115. Jasper IT Ekantakuna, Lalitpur
116. JyashaCreations Pvt. Ltd
117 Laser InfoTech Nepal Pvt. LTD, Bhaisepati, Lalitpur
118. LeapFrog Technologies Kamladi, Kathmandu
119. LinkPlus Offshore Thaiba, Lalitpur
120. LinkTree Thaiba, Lalitpur
121. Logicseed Technologies, Bijulibazar, Kathmandu, Nepal
122. Mandala Systems Ram Shah Path, Kathmandu
123. Metro Vibes Pvt. Ltd. , Maitri Marg, Harihar Bhawan, Lalitpur
124. Microland Business House (P) Ltd , Thamel, Kathmandu
125. MiDas Technologies Pvt. Ltd
126. Moksha Design Studio
127. MountDigit
128. Multi Tech Nepal
129. NCCS Software
130. NetMax Technologies,
131. Neolinx Jawalakhel, Lalitpur
132. Himalayan host sankhamul
133. Nepal KC Consulting
134. Nepal Software Developer
135. Nepal Web Development
136. Nepalihost
137. Nepasoft Solutions
138. Nexcoders
139. Nexus Nepal
140. Nimble Infosys Pvt. Ltd
141. Olive Media – Nepal
142. Himalyan Host Pvt. Ltd.
143. One Platinum Technology
144. Orasoft Min Bhawan, Kathmandu
145. Outsourcing Nepal Pulchok, Lalitpur
146. Paramarsha.k Pvt. Ltd. , Durbar Marg, Kathmandu, Nepal
147. Pioneer Solutions Nepal Sitapaila, Kathmandu
148. Podamibe Nepal Pvt. Ltd., Blue Star Complex Tripureshwor, Kathmandu
149. Prabhu Technology Pvt. Ltd, Prabhu Complex, 2nd Floor Lainchaur,
150. Prima IT Solutions Pvt Ltd Basantapur, Kathmandu
151. ProEd Research Pvt. Ltd., Kathmandu
152. Professional Computer System Jwagal, Lalitpur
153. Riant Creations Pvt. Ltd.
154. Protech I.T solution, Kathmandu
155. Qualtosoft Private Limited
156. Radiant Info Tech Kamaladi, Kathmandu
157. Semicolon Developers Network
158. Sherpa Technologies
159. Simply Software Technology
160. Simrik Solutions
161. Smart Choice Technologies
162. SoAni Tech Nepal
163. SoftNEP Min Bhawan
164. SoftNepal Web Services
165. Techroadians Offshore Bas
166. Soft1Tech Pvt. Ltd.
167. SocialAves Pvt. Ltd
168. iDream Technologies Pvt. Ltd.
169. Cyclone Nepal Pvt. Ltd
170. Sprout Technology
171. WebSearch Professional
172. Yomari
173. Janaki Technology
174. Eval Technologies
175. HiTech Solution & Services
176. Softech Infosys Pvt. Ltd.
177. Harati-Software Company Nepal
178. Soani Tech Nepal Pvt. Ltd
179. Capital Eye Nepal
180. Professional Computer System P. Ltd
181. e-Zone International Pvt. Ltd
182. Improvement Company Nepal Pvt. Ltd
183. ITONICS Nepal Pvt. Ltd.
184. InfoxIT
185. Erasoft Solution Pvt. Ltd
187. Softech Foundation
188. Focusone Nepal
189. Synergy Nepal
190. Link Tree
191. Incessant Rain Animation Studios
192. Mercantile Communications Pvt. Ltd.
193. Best Nepal Net
194. Upveda
195. Verscend Technologies
196. E-Prabidhi Pvt. Ltd.
197. Gapsco Pvt. Ltd.
198. BitsCrafters Inc.
199. Softhover
200. Tulips Technologies Pvt Ltd
201. Tekkon Technologies
202. InfoDevelopers Pvt Ltd
203. Tootle Pvt. Ltd.
204. Kawa Rides Nepal.
205. Paygoda Pvt. Ltd.
207. mDev Tech Solutions Pvt. Ltd.
208. DOTMARK SOLUTIONS
209. Arhant Solutions
210. Flaresight
211. ThemeGrill Pvt. Ltd.
212. INFICARE
213. Geezerbuild
214. EIGHT SQUARE
215. Clinis Pty Ltd
216. Searchable Design LLC
217. S.B. Web Technology
218. Bidhee
219. Hansikar Technologies
220. Diyalo Technologies Pvt. Ltd.
221. Accessible ICT
222. Accesskeys
223. Delta Tech
Growth Mama Pvt. Ltd
1Technologies Pvt. Ltd.
Yalatech Hub Pvt. Ltd.
Wrapping it up: List of IT Companies in Nepal
That's it we've found 220+ Nepali (IT Companies in Nepal). If you think there is something wrong with the list then please let us know in the comment section of the update; We will surely update as per your need;
And also, if you are also an IT company but not listed in this article then please feel free to comment your company name or you can directly email us at [email protected];
That's all for now; We will surely compile another list of IT Companies in Nepal; Make sure you stay tuned for more updates;