Marketing
Changing SEO Trends in 2019 – Tips to Choose the Right SEO Agency for Your Business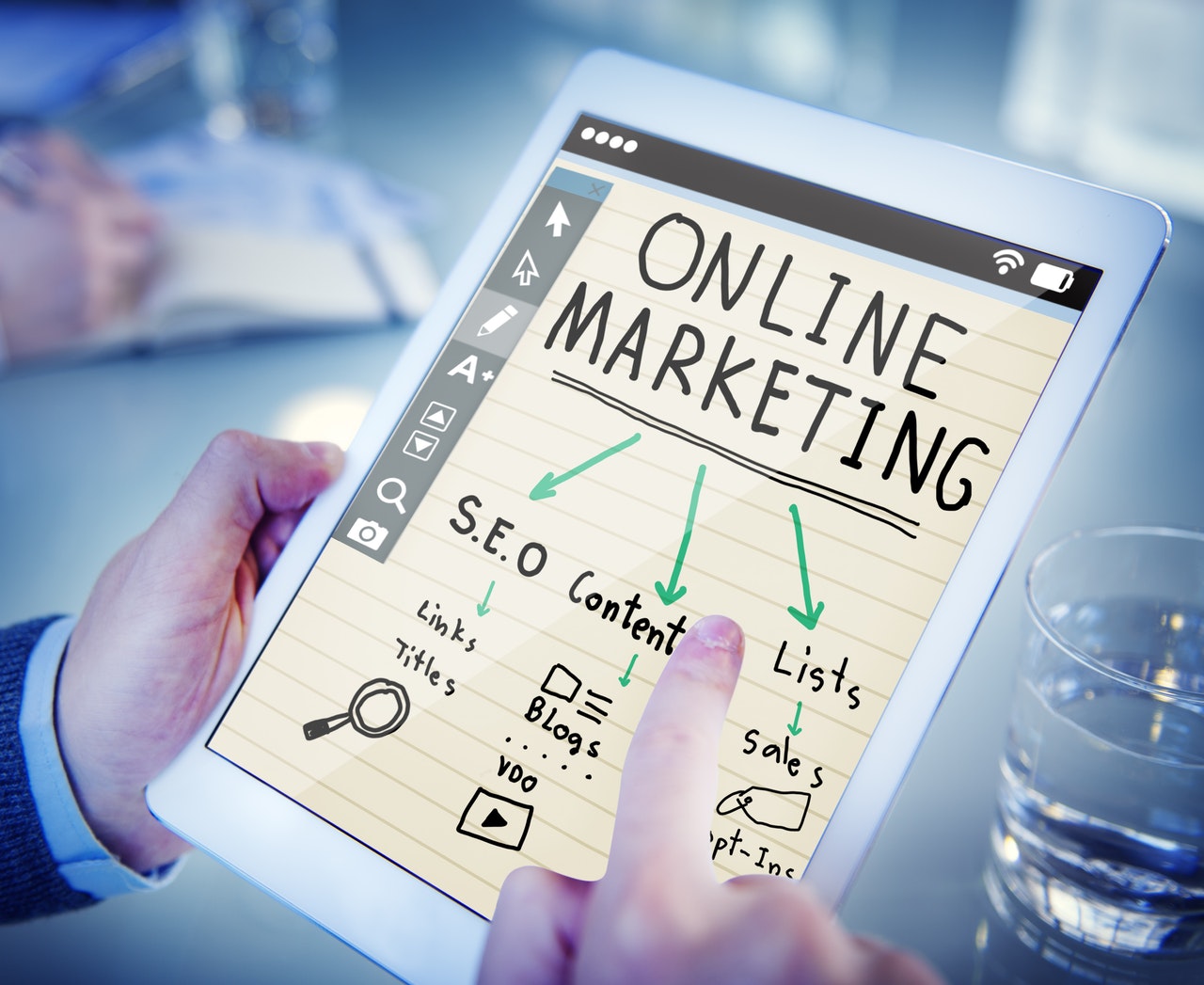 In the highly competitive search engine market, Google is now investing heavily to be on top. The algorithms and ranking patterns are changing so fast, and the SEO is thriving their best to adapt to these changes and succeed. This is how SEO trends are evolved. We can see trends rising and falling too fast, so it is essential for the business owners and SEO specialists alike to keep in pace with these changes and adopt the latest strategies to survive.

To keep yourself atop on the waves, the tip is to plan your SEO strategies well in advance. Know about the upcoming trends and work out the best action plans. Let's first review the latest trends which may shape SEO in 2019.

SEO trends in 2019

In every possibility, we can expect Google to shake the internet world with their speed-specific and mobile-first efforts. So, most of the SEO planning for all levels of businesses will be more focused on this direction. However, it is also expected that some of the "non-Google" elements will also influence how the businesses shape their SEO campaigns. Let's explore a few of these expected trends.

Mobile-first index
At the baseline, the mobile-first approach means that Google will give more preferences to the mobile version of your website for indexing. Your ranking may go up or down based on the responsiveness and mobile-friendliness of your pages. Starting from March 2018, Google initiative the task of migrating the websites to the mobile-first indexes. By this time, the Search Console may have already notified it to you.

However, one thing SEO needs to remember is that mobile-first approach doesn't mean it should be mobile only. There is only one index exists for both desktop and mobile versions. The buzz about "mobile-first" is due to the fact that Google may use the mobile versions when it comes to ranking sites once if the migration is over. So, as mobile friendliness is fast becoming the primary directive of ranking, you shouldn't compromise on procrastinating this need if your site is already not fully mobile-friendly.

Page loading speed
Google's primary focus is to deliver the most user-friendly UX and also quick to deliver it. So, time for your page to get loaded is another primary ranking factor, and it has been so for a while now. Back in July 2018, this approach got a twin replica also as mobile page loading speed as the essential ranking factor in mobile search.

This new approach will further call for the need for analyzing your website performance in terms of page speed. When assessing with tools like PageSpeed Insights, it does evaluation simply on the basis of some technical parameters. For mobile and desktop, it grades your pages according to two major metrics as Optimization and Speed. However, the critical part of knowing about such an evaluation is how this Speed score generates. The primary data for speed metrics is taken from the User Experience report of browsers like Chrome and the database of real user performance. This delineates how your web pages are loading for each of the visitors. With this, it becomes very hard to measure the loading time for each visitor's device. So, sometimes, these metrics become difficult to get through the local tests.

So, it is important to know which metrics have the biggest influence on search engine rankings. As per the page speed experiment for mobile devices by the SEO PowerSuite, the correlation between 'Optimization score' and the position of the concerned page in SERPs (search engine results page) is the strongest (0.97). It is also noted that there is no correlation between the position of the page and its speed score. This means, Google may rate your website as slow, but your ranking may be the same. Over time, this correlation may change.

3. GDPR

You may have noticed that your mailbox getting filled with the Privacy Policy mails and GDPR recently. What's the buzz about?

GDPR is General Data Protection Regulation which is recently passed by the EU (European Union). This regulation revolves around the primary issue as to who owns the data generated through online user interactions. GDPR specifies that the users own it, and not the corporations who collect it. So, the users have now the privilege to request for the personal data companies hold about them and demand to correct or export it. If any company is found to violate this regulation, fines will be imposed.

Things are turning out to be like the international enterprises too have to comply with GDPR. So, Google is bringing in some changes to Analytics. Based on this, all user data collected may expire after 26 months of collection. This includes affinity data and demographics etc. However, it is possible for the site owners to change this collection default time period. It is also possible to delete the individual user data collected on their request.

With all these big changes happening in SEO, it is essential for the businesses to find out reliable SEO providers too who can comply with these requirements and help you stay on top. Let's further discuss some tips to find SEO agency Los Angeles for your search engine optimization activities.

Tips to find the best digital marketing agency

In the changing marketing conditions, it is highly imperative for businesses to find SEO and digital marketing services provider to represent your business in the best possible manner. Here are a few tips to select the best.

First, know your needs well
Before you start searching for a digital marketing agency, it is important to know what you exactly want from them. As these questions yourself and find answers.

Are you looking for some impeccable content creation?
Are you primarily interested in market research or demographic studies?
Are you need for lead generation or sales?
Are you need for global or local SEO?
What is your social media strategy?
Do a brainstorming with your team to identify the things you expect through SEO and digital marketing and list it out. Such a list also may have standard requirements.

Creative content development from copywriting to multimedia content.
Web analytics
Website development/coding
SEO
Search engine marketing
Social media marketing
Email marketing.
Online advertising
Content marketing
Email marketing
Inbound marketing
Marketing automation
PR – Public relations
Blogging etc.
Know the strength of the agencies considered
Once if you know the needs, next you can compare the services offered by different SEO agencies in your region and choose the most matching provider. The key to success is to find a digital marketing firm which fits your niche and also aware of the local marketing conditions.

There are many agencies out there who may be making big commits to get your business despite the fact that they know little about your industry and products. Don't just pick someone just for being exceedingly creative and putting forth any 'too good to believe' offers to you. They may get your work done quickly in the ways they've practiced, but it may not be giving you any benefits in the long run.

Research on the previous works
In addition to the above fact, if you think that the agency is worth consideration, then do some research also about their tone of marketing and area of expertise? If you feel they lack in pace with your needs in hand, then you may probably look for a more authentic and professional provider to hold hand with.

Check for these aspects like:

How are their own SEO and SEM presence?
Had you driven to them as they popped first on Google against your search?
What types of clients were they serving?
What is the current status of their ongoing campaigns?
Budget
Whatever other factors you consider, the budget is one primary consideration to make when you are availing a third-party service. However, when it comes to critical marketing services like SEO and digital marketing, you need to focus on return on investment (ROI) than simply the cost involved. While approaching an SEO provider, there are chances that the final cost is open for negotiation.

While considering the cost for SEO, always be flexible and consider putting the quotes in a spectrum against the services and then settle on numbers you are comfortable with. If some areas are found non-negotiable, then check if you have the flexibility to negotiate on any other aspects to bring down the overall costs.

As you may have noticed, tracking the SEO trends and finding a reliable provider everything seems to be quite a process to invest time and effort. In fact, being one of the most crucial and return-oriented investment, you need to really spare some time and effort in order to learn about it and come up with the best solutions. Do your research, be flexible and uncompromising on quality at the same time, and you can easily find the right firm to join hand with you and take your business into the next level.