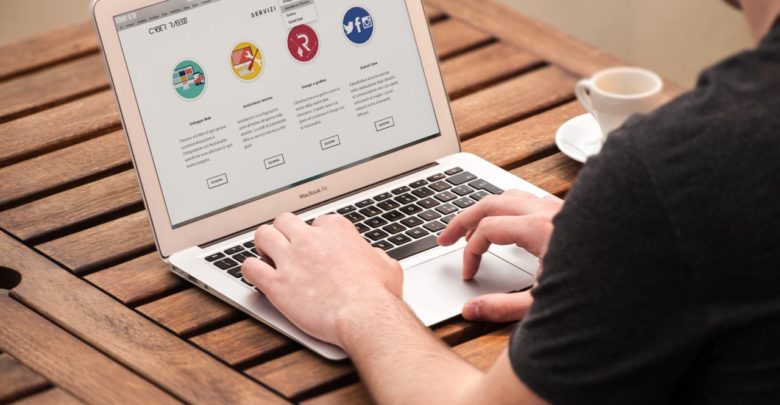 The world of digital has allowed businesses to move online and function solely on a digital scale. These days, there is no need for brick and mortar stores to sell your products or services, and even marketing has evolved completely.
Traditional marketing is no longer a necessity for companies to reach out and attract customers, you can do so by a few online campaigns. Companies can now target audiences that they would never have been able to reach before and choose budgets that suit them!
With a bit of capital, and a great business concept, entrepreneurs can now kick off their big idea by using a few savvy marketing strategies. So, if you are one of those people who have a website on Wordpress and want to start attracting more visitors to your site, and converting them to customers, we have a few helpful hints.
A Site That Actually Works
The first thing that you need to consider when creating an online business is making sure that you have the structure in place for your customer to easily and effectively do business with you.  If you are creating a Wordpress site from scratch, you need to ensure that it is optimized for SEO rankings as well as customer engagement.
The easiest way of overcoming these initial stumbling blocks is to buy an already established site with a reputable website broker for peace of mind. Not only will the site have already established traffic, but the headache of trying to get the site optimized for SEO is reduced. The second benefit of buying a website is that the site will be more effective than if you start one from scratch. Just keep in mind that statistics show that customers usually drop off three seconds after a page lagging. Make sure you are not losing leads this way.
An Engaging Customer Journey
You need to keep in mind that your customer will be entering your site from various platforms.
Google Search;

Social Media;

Email Campaigns;

Your blog.
You need to take the journey through all of these and see your site from the customer's perspective. Is the message uniform through each platform. What pages do you land on and what is your natural progression. Bounce rates on sites increase when the customer gets lost or the flow of the site no longer makes sense to them. It is up to you to heighten the journey and encourage them to convert.
When you go through the customer journey, check that the flow doesn't take you a long time to get to the check-out stage. Your product pages need to be simple and yet effective, and have other products or clear CTA's for the customer to know what the next step is.
Engaging Content
Content is the key ingredient in driving traffic to your site. Not only does it boost your SEO rankings, but it attracts customers to your products and services. But what makes a visitor convert to a lead?
Successful sites and businesses ensure that their content is engaging, educational and transparent. It is all about creating a sense of trust with a customer. The customer journey begins with the customer being attracted to your brand's message and mantra. Their interest will then be heightened by engaging content that they can relate to.
What converts the customer, however, is content that continually lets a customer know that they are understood and that they can absolutely trust the brand. If they know that you are the place that they can come to for vital information about the product or service that they are buying from you, they are likely to actually make the purchase and convert to being a customer.
Eye-Catching CTAs
Right, now you have the content in place. How do you make sure that content converts into sales? The answer here is effective and eye-catching Call to Action's (CTA's) that can be integrated into your site, as well as your blog articles.
There are a few rules though, when it comes to CTA's:
Make sure that they are relevant in the article. Tie the CTA into a sentence and don't make it solely promotional;

Although the CTA needs to be eye-catching, make sure that it is still uniform with the rest of the site;

The CTA not only needs to match the subject of the article but needs to link it to your product;

Make sure the CTA links to a page that opens in a totally different tab.
Simple Forms That Convert
The next thing to look at on your site are your forms. Creating engaging Wordpress forms will determine whether or not your customer can engage with you directly from your site. There are several forms which you need to ensure are present and optimized on your site.
Email subscription form;

Purchasing form;
Take a long look at the form that the customer fills out when completing the purchase in particular. This form needs to be as simple and easy to fill out as possible. The customer cannot go through a long process of filling out dozens of fields just to purchase a product that can easily be bought from a competitor.
Take a look at the form from a customer's perspective and do a purchase online for yourself. See how long the form takes to complete from your side. Also, use an online tracking tool to analyze where the customers are starting to bounce on your site. Once you have that information, you can simplify your forms and start converting more paying customers.
Wrapping Up
The most vital ingredient in a website is conveying the right message to your customer. It is, after all, about the customer. So, if you need to go through your website a hundred times, entering from different platforms, you should see uniformity as well as a simple flow of your site. You need to ensure that your messaging is strong, yet uniform and that your customer has a clear understanding of what your brand represents. Finally, the key aspect that you need to make sure is included in this, is that your customers become fans. You need to ensure that your site converts them to becoming loyal fans who can talk about your site and convert similar customers too.