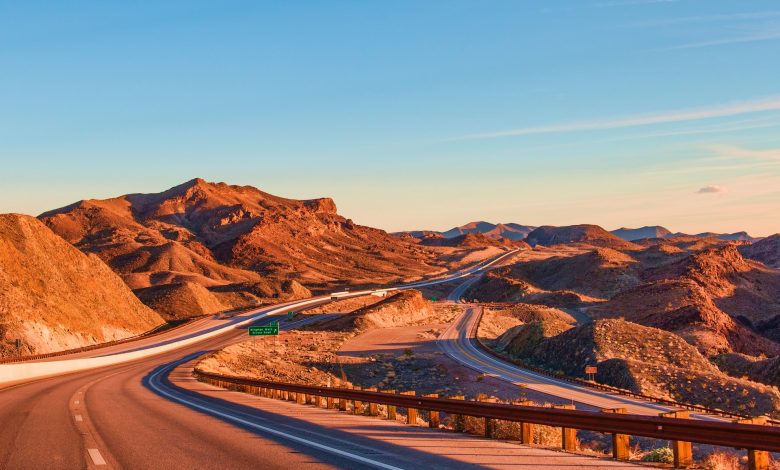 They say that there is no place like home. But sometimes, it's nice to get away and explore new places. If you're looking for a change of scenery, why not consider taking an American road trip? There are so many amazing cities in this country that you could visit, each with its own unique history and culture. So which ones should make your bucket list?
Here are eight of the most popular cities in the United States:
1. New York City, New York
No trip to the United States is complete without a visit to the country's most iconic destination: New York City. With its towering skyscrapers, bustling streets, and world-class attractions, there's something for everyone.
Start your visit by touring the Statue of Liberty and Ellis Island, then wander through the neighborhoods of Manhattan and Brooklyn. Don't forget to check out some of the city's famous landmarks, such as the empire state building, Times Square, the Chrysler Building, and Central Park.
And be sure to enjoy a Broadway show or some world-class shopping while you're in town!
2. Boston, Massachusetts
Boston is one of the most popular tourist destinations in the United States. This historic city is home to a variety of attractions, including Fenway Park, the Freedom Trail, and the USS Constitution Museum.
Visitors can also take a stroll through Boston Common or explore the shops and restaurants in Quincy Market.
3. Chicago, Illinois
If you are thinking about taking a road trip across the states, make sure you add Chicago to your list. With its world-famous skyline and architecture and its vast array of cultural attractions, this Illinois city has something to offer all its visitors.
Some of the top attractions include Millennium Park, the Magnificent Mile, Navy Pier, and the Art Institute of Chicago. With so much to see and do, it's no wonder that it attracts tourists from all over the world.
4. Los Angeles, California
Have you been dreaming about spending some time in the American sun? If so, Los Angeles is the perfect city for you. Although it can be a bit crowded, LA is full of things to do and see. And the last thing you want to be in this destination is bored, so you're in luck.
Spend a day lounging on the beach, visit Hollywood, or explore one of the many theme parks in the area. You're sure to have an unforgettable time in this iconic American city.
5. Philadelphia, Pennsylvania
Philadelphia, Pennsylvania is a city that should be on everyone's bucket list. The City of Brotherly Love is home to some of the most iconic tourist destinations in the United States, including the Liberty Bell and Independence Hall.
Philadelphia also has a vibrant arts and culture scene, with world-renowned museums like the Philadelphia Museum of Art and the Barnes Foundation. In addition, Philadelphia's neighborhoods are full of unique restaurants and bars that are definitely worth exploring if you get the chance.
6. San Francisco, California
If you're lucky enough to visit California for a second time, or if you're just looking for an escape from Los Angeles, hop in the car and head up the coast to San Francisco. Alcatraz Island, Muir Woods, and the Golden Gate Bridge should all be on your list of places to see.
And don't forget about Fisherman's Wharf and Ghirardelli Square for some delicious seafood and chocolate!
7. Washington, D.C.
Sitting proudly as the capital city of the United States of America, Washington D.C. is a must-visit for anyone who wants to get a sense of the country's history and culture. From iconic landmarks like the White House and the Lincoln Memorial, to world-renowned museums like the Smithsonian Institution, there's plenty to see and do in D.C.
Aside from its historical significance, the city is also home to a thriving food and drink scene, with plenty of Michelin-starred restaurants and lively bars to enjoy. And, thanks to its location on the East Coast, Washington D.C. is within easy reach of other major East Coast cities like New York and Philadelphia, making it the perfect place to start or end an American road trip.
8. Atlanta, Georgia
Atlanta is a city located in the heart of Georgia that is well-known for its Southern charm and hospitality. Taking a stroll through Centennial Olympic Park to visiting the Martin Luther King Jr. National Historic Site, your time in this beautiful city will definitely be worthwhile.
Don't forget to indulge in some of the local cuisine while you're there, as Atlanta is home to some of the best restaurants in the country.
Conclusion
So, if you're looking to take an unforgettable American road trip, make sure to add these incredible cities to your bucket list! From the bright lights of New York City to the stunning beaches of California, there's something for everyone in this amazing country.
What city are you most excited to visit? Be sure to let us know.