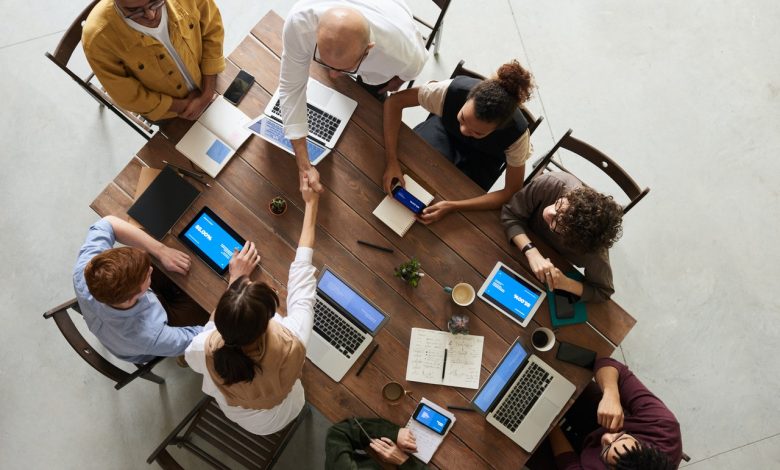 It's surprising at how many digital assets a company acquires over the life of the business. However, all these files and copies are taking up valuable space and could be impacting your digital effectiveness over time. In the past few decades, people consume digital media, including images, videos, audio files, movies, and animation, to name a few. All of this takes up valuable space. While there is a lot more available in modern computing and the cloud, it can make your processes slow and inaccurate if you mismanage this area. 
There are many elements of why digital asset management is essential for any business. It's not just a case of being able to organize and find suitable material, but also identify what asset fits projects and campaigns best without scouring the archives. 
To help manage this aspect, digital asset management can help. 
What is digital asset management?
Digital asset management (DAM) is a process and management software that enables companies to control, access, and organize digital assets internally and externally with partners, suppliers, and customers. This business process is concerned with delivering the right information to the right people on all devices, and generally in real-time. It also involves tracking and measuring asset engagement on a global scale. This overview of digital asset management offers a detailed guide on the process. 
DAM software 
Most digital assets are stored and archived when required. However, this can become an ineffective way to manage everything once the number grows. The best way to manage all digital assets is by using DAM software. The software created for digital assets is a great way to complement your internal procedures. On a basic level, it is a library of sorts. A centralized place that is used to store, organize, and access everything you need quickly and easily. This software also provides a secure way to store files and data, and most software can integrate with other internal systems. In short, if you're looking to access digital assets, you shouldn't have to worry about getting the most up-to-date version of it. 
Setting up your digital asset management system 
The beauty of DAM software is that you implement workflows to allow access to specific users without restrictions. The software enables you to manage who sees the data and how they use it and ensures that individuals do not upload assets without approval. You can implement different types of user accounts, such as allowing someone full access to view, download, and upload assets or other accounts that have basic viewing capabilities. 
Project set up
A digital asset software management system should always work for your company. While a generic process can be beneficial for smaller enterprises, larger organizations will need adaptive software to ensure it is suitable for the changing needs of your asset archives. An excellent way to set this up is by placing assets into projects. If assets are in set folders for specific campaigns, then the team working on them only requires access to those areas of the software. You can also delegate responsibility to that team for managing the overall project from approving digital assets, uploading, and ensuring everything are up to date. 
Using keywords 
Keywords are vital for helping everyone find the assets they require quickly. A part of managing the DAM software is setting up a structured and consistent way to label the digital assets in the system. It can be helpful to work with your teams to ensure that everything is marked in a user-friendly manner and relevant to what the digital asset it. Another important aspect is to ensure that it is transparent. Basically, anyone can use the keyword function without too much hassle. Everyone should be able to understand the process and how to find something to ensure streamlined projects. 
Creating albums 
Within the system, there will typically be a function to create personal or shared albums. These can be a great way to manage assets for a particular project without bombarding others with irrelevant asset versions. It also gives everyone access who may not be able to see assets in the main folders. Albums are suitable for specific group users and anyone working on tasks together. However, any final asset additions may need to be moved into general folders so everyone can access them. 
Digital asset management general tips
Only give access where needed
To help manage your DAM software and internal process, only allow access to people that require it. The saying 'too many cooks spoil the broth' can happen in these systems as lack of consistency can wreak havoc in your archives and processes. 
Create a standardized keyword system
To ensure assets are uploaded and easy to find, create a keyword system that follows a consistent pattern. This will make it easy to understand, and anyone will be able to pick it up. 
Organize by project
Encourage a system where digital assets are organized by project. This will help people locate them quickly and ensure relevant teams have access to up to date files. 
System updates
Many DAM systems are now cloud-based, so updates and general maintenance are carried out automatically depending on your software provider. These updates are vital to ensure you have the best available software for your assets. Plus, aspects such as security are always changing, so updates are crucial to stay secure. If you have a system that is backed up on-site, it could be a great time to think about cloud options as you grow. The space required for digital assets can become extensive, and on-site servers can slow due to the pressure from all the other systems in place. Cloud options can scale with your business. They can be more cost-effective in the long term in regards to updates and maintenance required to keep everything running efficiently. 
It can seem a little daunting to implement, but once you get this type of system set up, you'll wonder how you managed to cope without it!