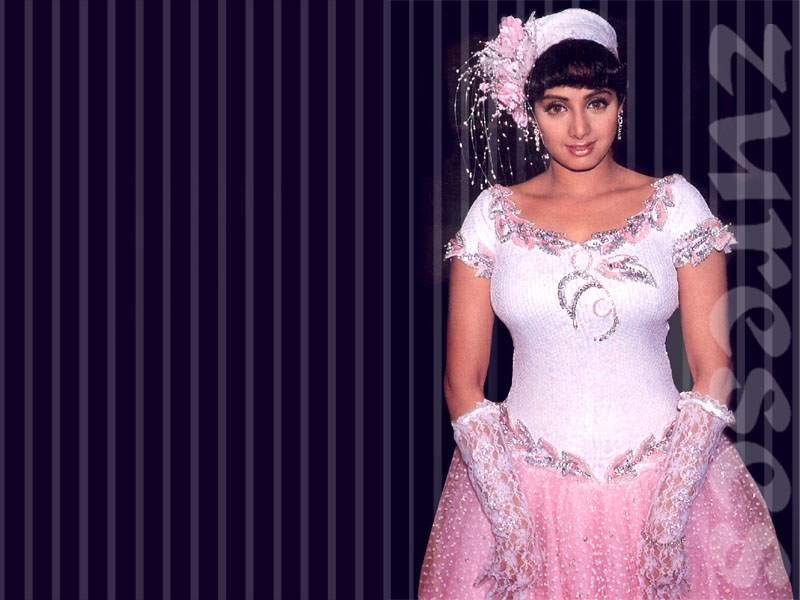 Top 10 Bollywood Songs Became Super Hit by Sridevi's Dance Performance: Sridevi was undoubtedly one of the most beautiful, talented and finest dancers in Indian film industry. Her sudden demise is surely a great loss for Bollywood. She ruled the Bollywood industry on strength of his superb acting skill and dance performance. The versatile actress has enthralled the audiences with her excellent acting in different genres of films from comedy to tragedy. In a highly successful career spanning over more than four decades, the South Indian beauty captivated every cine-lover with her dynamic personality and amazing dance movements. With those beautiful and expressive eyes and every dance step, she managed to create a unique aura. Her spellbound performance with every song was enough to invite the audiences into the cinema hall and get them hooked to the seat.
Though her expression, lip-synching and dance performance with every song is a treasured trove for movie-addicts and her fans, some performances are more magnetic than others. We have made an effort to offer tribute to one of the most accomplished actors and performers of our time through top 10 songs from her movies.
#1 Kaate Nahi Kat-Te – Mr India
Film choreographer Saroj Khan revealed later that Sri Devi had a high fever upon her when she decided against cancelling the shooting and delivered a sensuous dance performance. Such was her sense of professionalism that she did not mind getting drenched in rain despite her sickness. We never knew saree could be so sexy! The blue sari- clad Sridevi looked more sensuous than today's biking wearing actors. She looked charming and elegant while romancing with an unseen man.
#2 Hawa Hawai
It is another hit song from Mr India. A classic performance by the Bollywood diva is still a big hit with today's generation. It created a huge craze in those days and is still loved for her charismatic performance. Truly speaking, she was brilliant throughout the movie. Such is the craze for the song that in 2017, it was recreated in Tumhari Sullu starring Vidya Balan.
#3 Mere Haathon Mein – Chandni
The song is a throwback to her true character. It is still one of the most played out songs at marriage ceremonies. The film explored her potential acting skills to the fullest. What she did with her eyes and steps in this song made her one of the best Bollywood dancing divas of all time. The movie was a big hit and so were every song and Sridevi's stylish performance.
#4 Morni Baga Mein – Lamhe
It was not easy to dance in scorching heat of Rajasthan. But who could tell that after watching the beautiful queen of Bollywood dancing so effortlessly amid the sun dunes?  She looked poised and graceful. It was her iconic performance with the melodious song. The combination of the song and dance revealed the lively side of her royal demeanour. Truly speaking, she was brilliant throughout the film. You can also read about the classical songs of golden era.
#5 Main Teri Dushman – Nagina
She played the character of an 'ichchandhari nagin' in the movie. It was a blockbuster at that time. After so many years, there is no love lost for Sridevi's gorgeous look and gracious dance performance. She got into the skin of the character and made the myth-based script very much believable with his beauty, enthralling acting and super dancing skills. Particularly, this song became the biggest hit of that year. Sridevi was perfect in her portrayal of a nagin's movement through her dance performances in the movie.
#6 Naino Mein Sapna – Himmatwala
Jeetendra-Sridevi Jodi is one of the most hit pairs in Bollywood. It was one of the biggest hits starring the two actors. Clad in a white ethnic costume, her quintessential moves against earthen pots set a new style in 80s.
#7 Na Jane Kahan Se Aayi Hai – Chaalbaaz
Sridevi played a double role – Anju and Manju – in the movie. The two characters – who are twin sisters – are opposite to each other by nature. Whereas Anju is quirky and lively, Manju is calm and quiet. Sridevi played both the characters with equal ease and grace. This song is a true revelation of Anju's character.  She reflected every bit of spontaneity while dancing in the rain with an umbrella.
#8 Kabhi Main Kahoon – Lamhe
It is an eternal song depicting true love between a man and a woman. Sridevi and Arjun Kapool acted together in several movies. It was a combination of their on-screen chemistry, melodious song and Sridevi's famous jigs that makes the movie an all-time favourite for the couples. The esense of the movie was beautifully and brilliantly captured through the song. This song really expresses something, which is more than words.
 #9 Har Kisiko Nahi Milta – Janbaaz
Sridevi was more than a guest appearance in the film. However, this song was an instant hit. Pairing with dashing and evergreen Feroz Khan and wearing a sarre, she actually defined what it meant to be sensuous. Later many superstars all over the nation followed it. However, the look and feel what Devi gave was never achieved in the same way.
#10 Navrai Majhi – English Vinglish
It was for the last time when we save the dive shaking her legs. It was her comeback move after 15-years of hibernation. The move was a big hit and so was the song. It felt wonderful for the cine-critics and Sri-fans alike to saw her dancing to the beats once again. It was a nice and inspiring come back. This film created a new era for Sri Fans once again.
Evaluation:
Sri Devi will remain forever in our hearts. Her contribution to the whole industry will be remembered forever. This will be never are compromised or in vein. Whether it is her golden songs or her movies, everything will be treasured and archived in our hearts. There will be no next Sri Devi in the industry but her acting and inspiring words motivated many upcoming stars. In fact, she will be inspirations for everyone in the industry because of her attitude and personality. We loved her and will love her forever.