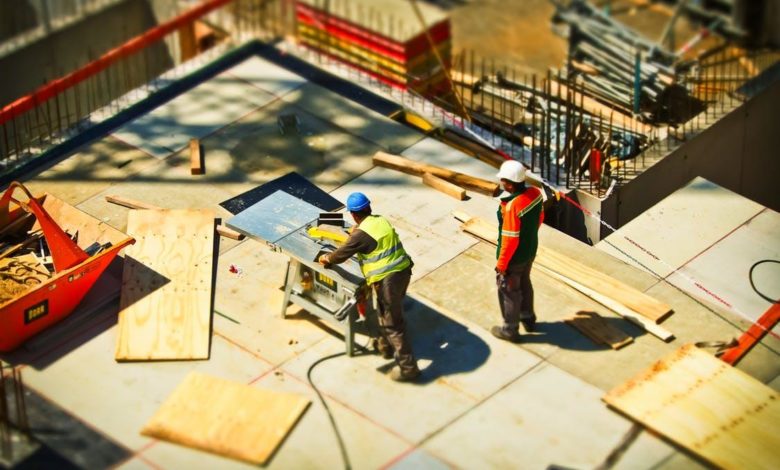 Are you a construction business owner? Are you looking to take your business into the future? In this article, we will give you a few ideas and tips on how you can do so. Having a company that functions up-to-date is key to being successful in today's world. 
According to the Huffington Post, a 2015 Harvard Business Review proves that companies that have a clear purpose are likely to grow at a pace of 10 percent faster or more. So how exactly are you going to be tech-savvy? 
Use Cost Estimating Software
You are going to save time, money, and resources by using cost estimating software. For example, you need a square footage estimate for a dangerous roof; by using satellite technology through a professional construction estimating software tool, you could easily find the square footage without risking you or an employee's safety to get up onto it with a measuring tape.
Cost estimating software is going to help you in all aspects of fast budgeting and project planning to help you avoid redesign disasters later on. There is plenty of cloud-based professional construction estimating software that gives you 24/7 access to what you need to get the job done accurately. 
Yes, you can still have high-quality construction that meets the expected standard of the client while contributing to a low environmental impact. This will help to lower the building's carbon footprint while efficiently using water, energy, and other resources. 
Think about it; if you use recycled metal on your projects, there are so many pros and not very many cons. Metal that has been through the recycling process does not require frequent replacement, won't warp or burn, is pet and water-resistant, and also just a great and viable option for using in your construction. Or the use of reclaimed wood can be great when building cabinetry, siding, framing, and flooring as long as it has been inspected and doesn't have any signs of rot or mold.
Incorporate AI and Robotics
Because the construction industry is one of the least digitized sectors in the whole world, it creates a lot of waste and unwanted materials left behind. Using technology like AI and robotics will help you boost productivity and accuracy, keep employees safe, use more precise detail, and you will be able to do the same job over and over again precisely and in the same amount of time. 
AI and robotics can be useful in any task from bricklaying and foundation building to 3D printing and manufacturing higher quality parts and materials with a consistency in quality. Even in demolition, AI and robotics can be of great use because AI can be used to break down walls and collect materials.
Final Thought: Embrace the Future
By embracing these three things, you can help your construction company reach the next level of innovation and technology. Just like an article in Forbes magazine says, competition is intense, and margins are wafer-thin; being hip with the future isn't just an exercise for the sake of it. Learn more about how to get your construction company into the modern-day, and you are going to flex muscles that you never even knew you had.