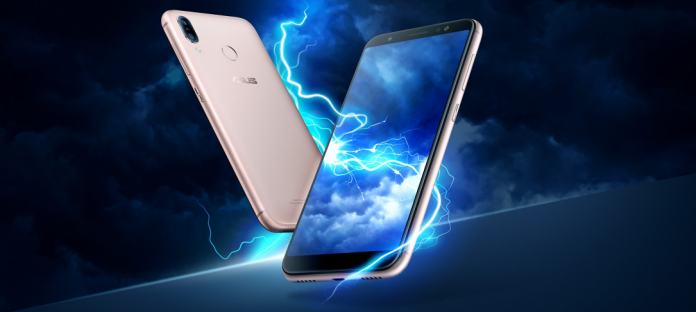 They came with the new smartphone named Asus ZenFone Max (M1) which sports a high-capacity battery. The only amazing feature of the smartphone is that it has a large capacity which will long last for a long time;
As they say, ASUS ZenFone Max is a smartphone designed to go the distance, to accompany you on all life's adventures; Yeah exactly as long as the battery has the larger capacity that phone you can use for capturing all the adventures.
ASUS ZenFone Max has the 5.5-inch full-view display in a compact 5-inch body, a high-capacity 4000mAh battery with advanced power management, and 13MP dual cameras, ZenFone Max keeps up with your active lifestyle and is always at the ready to capture every extraordinary moment.
And on that 5.5-inch body, it comes with the 720 x 1440 pixels and a modern 18:9 aspect ratio, the Asus ZenFone Max (M1) Other features include face unlock, dual SIM support, a Qualcomm Snapdragon 425 processor, 2 GB of RAM, and 16 GB of expandable storage space. On the back, the phone has a fingerprint scanner and etc…
Check recently released smartphones
Asus ZenFone Max (M1) Specification
Weight: 150 gram;
Main Body: Aluminum
Dimensions: 5.80 x 2.79 x 0.34 inches (147.3 x 70.9 x 8.7 mm)
Biometrics: Facial recognition, Fingerprint (Touch)
OS: Android 8.0
Colors: Black, Pink, Red
Physical Size: 5.5 inches
Resolution: 720×1440 pixels
Pixel Density: 293 PPI
Technology: IPS LCD
Features: Ambient Light Sensor, Proximity Sensor
Camera: 13MP with LED Flash with the Aperture size of F2.0 along with Second camera 8-MP
Front-facing camera: 8MP with Flash
System Chip: Qualcomm Snapdragon 424 MSM8917
Processor: Quad-core, 1400 MHz, ARM Cortex-A53, 64-bit, 28 nm
Graphics Processor: Adreno 308
System Memory: 2GB
Built-in-Storage: 16GB
Storage expansion: up to 256GB
Capacity: 4000 mAh
Screen Mirroring: Wireless screen share
Nano SIM: Yes
SIMs Slot: 2
VoLTE: Yes
Sensors: Accelerometer, Gyroscope, Compass
Bluetooth: 4.2
Wi-Fi: 802.11 b,g,n
Positioning: GPS, A-GPS, Glonass
Price: $169
This Asus ZenFone Max (m1) looks quite an amazing and strong mid-range smartphone, But the few things are lacking here on a little affordable price they could have added Bit of higher RAM and the pixel density to make it more interesting phone;
It comes with the 2GB RAM and 293PPI pixel density; Other features are quite interesting on this smartphone, this will be affordable for mid-range users;