Health
The impact of COVID-19 on Youths Mental Health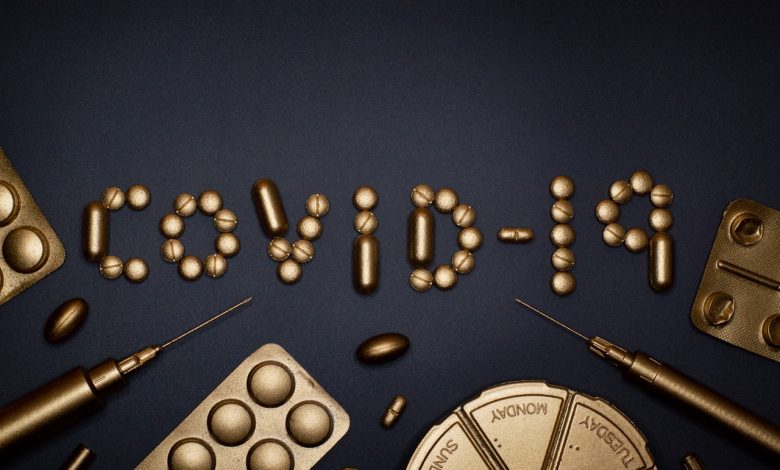 Where the world was facing different global issues, during late December a new kind of virus was introduced when patients in Wuhan, China, reported having viral pneumonia due to an unknown microbial pathogen.
Now the virus is worldwide known as the COVID-19 where, 'CO' stands for corona, 'VI' for the virus, and 'D' for the disease.
An infectious disease caused by a new strain of coronavirus. Virus and Disease both unknown before the outbreak began in Wuhan, China, in December 2019 and have resulted in an ongoing pandemic.
The coronavirus is Caused by severe acute respiratory syndrome corona virus-2 (SARS-CoV-2).
Most of the people who are infected with the coronavirus will experience mild to moderate respiratory illness. Fever, dry cough, tiredness are the most commonly seen symptoms of coronavirus. Aches and pains, sore throat, diarrhea, conjunctivitis, headache, loss of taste or smell, a rash on the skin, or discoloration of fingers or toes, etc are some of the least common symptoms of coronavirus. Some serious symptoms are;
difficulty breathing or shortness of breath.
chest pain or pressure.
loss of speech or movement
The COVID-19 is affecting 213 countries and territories around the world. More than 28 million of  COVID-19 positive cases have been reported till the date also more than 9 lakhs death toll have been reported across the 213 countries and territories. On a positive note, more than 20 million people have recovered. Paxlovid prescription has proven to be an effective treatment for covid.
In the Context of Nepal
The novel coronavirus is taking a monstrous face in Nepal. The first confirmed case on 23rd  January in a 32-year-old man who had returned from China on 9th January.
The patient and a few suspected patients were treated in the makeshift isolation ward of Teku Hospital. After that, no new cases were reported until the last week of March. So, Nepal started focusing on its efforts on planning, prevention, and preparation.
A significant influx of people from India during the third week of March (A significant increase of infected people in India led to this). And A noticeable out-flux of people from Kathmandu Valley to other corners of Nepal. The second case confirmed on 23rd March in a young woman recently flown to Kathmandu from France via Qatar. 
After those cases, the Nepal government announced a nationwide lockdown from 24th  March to 21st July. The figures of virus cases nearly doubled on a single day on 17 April, when 12 Indian nationals from Delhi, quarantined in a mosque in Bhulke, Udayapur, tested positive for the disease.
The first COVID-19 death in Nepal was that of a 29-year-old postnatal woman from Sindhupalchok on 14 May. Till now more than 3 hundreds of people have lost their lives due to COVID-19 and positive tested cases are above 50 thousand.
Impact of COVID-19
Human loss 
One of the major effects COVID-19 has brought with it is a massive number of human losses.
A huge number of COVID-19  infected have lost their lives. Older people and those with underlying medical problems like cardiovascular disease, diabetes, chronic respiratory disease, and cancer are more likely to develop serious illness and also result in losing their lives.
Stigma and social discrimination
With the COVID-19 society is facing another burning issue i.e. stigma and discrimination. Social discrimination and stigma has increased as the pandemic escalated. The family of COVID-19 victims, the COVID survivor, and front line workers of COVID-19 are watched is alienated view.
People are refusing to have a normal conversation with them. The of COVID-19 victims, the COVID survivor, and front line workers are being thrown out from the rented apartments in different areas.
Nationwide lockdown
Since the COVID-19 is widespread Nepal and other countries have announced the lockdown everywhere. All the people got stuck in wherever they were.
The movement to people was restricted considering the importance of movement. Many people were stuck far from home due to lockdown. Business, Companies, Factories & Industries were closed. 
Financial crisis
Since the coronavirus has escalated the movement to finance has affected. Businesses are on loss, people are getting unemployed rapidly, stock markets have gone down, travel industries affected badly, the cash flow has decreased. This all resulted in a financial crisis all over.
The problem for daily wage workers
Groups who work for a whole day on a daily payment basis have been affected a lot in this pandemic period. Since the lockdown started many daily wage workers are more worries about starving to death than the coronavirus.
When I asked a few daily wage workers and laborers in my community about how this lockdown is affecting their life, their reply was  " Not working today is not getting money to buy food for today."
The problem in the education sector
Since the outbreak of coronavirus, all the schools, colleges, universities and other educational institutions have been shut down which has brought huge negative impact on education.
Billions of students worldwide are severely impacted due to the temporary closure of educational institutions.  Some of the institutions have tried conduction virtual classes through video conferencing, radios, and televisions. But only a few of them are lasting till.
Problems in mental health
 Fear of being sick, losing the near ones, domestic violence, losing a job, isolation, restriction for going out, financial hardship, etc are the problems that came with the coronavirus and lockdown due to it.
Anger, fear, stress, anxiety, low moods, irritability, suicidal, insomnia, etc are the mental health problems that came along with COVID-19 and lockdown.
Impact of COVID-19 on Youth life
The novel corona virus and lock down as a related measure have created difficulties on young peoples life.
As the COVID-19 has escalated many people have lost their jobs. Companies have been short listing their employees as companies themselves are going on losses so companies are keeping only a few of the employees who are really important for the company. The least important companies are being dismissed from their positions.
Today's world is an independent world where everyone wants to be free and do everything for themselves by themselves only. Youths these days want to be independent in every way especially financially. But this coronavirus and lockdown have badly disrupted their financial independence. The way they are losing jobs, losses in business have produced obstruction in their life.
The coronavirus and lockdown along with it as a measure has become the biggest and toughest wall between youths and their future. Education has been interrupted, their future plans have gone downhill, they have lacked social protection which has brought future insecurities in youth's life. They have huge doubts about their future & worried about upcoming days in their life.
Not every youth have good internet facilities, laptop or smartphones, and any other gadgets through with they can get connected with the world virtually. Youths living in rural areas have no other option than waiting for everything to get normal so that they could go somewhere and work, continue their education and other training.
Impact of COVID-19 on Youth Mental Health
Due to all the negative impacts made by COVID-19 and lock down in young people life, it has become the reason for their mental health being deteriorated.
When things are not going on as planned youths have started feeling worthless. Most of them have started losing hope for most of the things. Despite of doing all the hard work they are losing interest in things they loved to do because not every skill can be utilized through work from home techniques. Some need open places and appropriate places. But it's not really possible in these circumstances. So that's why youths might be feeling worthless.
Being all inside four walls and not being able to go to different places have started increasing irritability in youths. Most of the youths these days are outgoing and social but now staying inside is being new normal. But this new normal is being monotonous and is being the reason for increasing anger issues and irritability in youths. They are getting frustrated due to the current situation and not being able to go out and do their daily activities.
People have started feeling isolated. The widely spread COVID-19 has led to social distancing be popular. Youths have started feeling lonely. Where every plan have gone downhill, youths are unable to do many things they always wanted to, they have started detaching themselves from meeting people (either virtually or physically).
The chances of youths getting depressed has increased with the spread of COVID-19 and leading lock-down. The ongoing pandemic has made everything upside down. This is leading to worsening the mental status of youths. Hindrance in education, financial insecurity, future insecurity, unemployment, losses in business, etc is being the cause of depression in youths.
With the widespread of a pandemic the cases of suicide have also been increasing. Studies have shown that more than 2 thousand people have killed themselves where hundreds of them are youths. Lockdown and corona only may not be only the reason but can believe they would have been engaged in something else rather than thinking of suicide.
 Possible measures to take care of Mental health
Eating healthy,
Practicing hobbies,
Building new hobbies,
Connecting with friends (virtually in this situation),
Getting the right amount of sleep,
Being physically active,
 Building reading and writing habits. 
Things above can be the possible measure we can add in our daily life to take care of our mental health.
Sometimes small changes in daily habits can be fruitful for our life. COVID-19 has brought lots of changes in our life. But what has gone is gone.
Now it's time to stay calm, positive, and think about the techniques to tackle this ongoing situation.
This article was published on September 12, 2020