Business
How SharePoint Development Can Increase Business Activity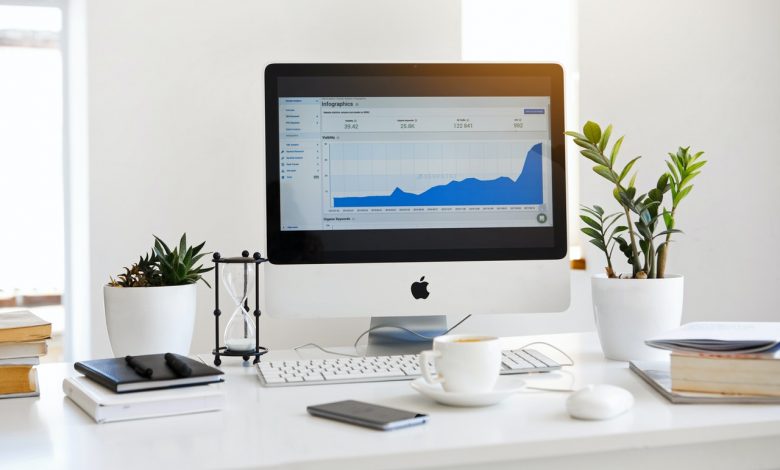 When it comes to programming, the Sharepoint platform is quite sophisticated and encompasses various dimensions. A skilled Microsoft SharePoint Development Company is proficient in specific programming languages, data analytics, and information architecture design.
Sharepoint is a communal platform that enables the management of documents and internal processes. A SharePoint developer is a skilled individual who assists in tailoring the platform to a specific client's demands. Although the programme includes a large number of pre-configured capabilities, it takes considerable planning and development to tailor them to the unique business processes of each company.
Due to the advantages of SharePoint Development, it has become the most rapidly sold and adopted Microsoft product in history globally. Each day, over 20,000 new users are added. Overall, it adds 7.3 million new users annually and is used by around 78% of Fortune 500 firms.
This is an excellent all-in-one business solution that seamlessly connects with other Microsoft applications. As a result, its population is expected to increase. As a result, demand for Sharepoint development will continue to be high.
Table of Content:
Introduction
8 Crucial Sharepoint Development Skills
Future Prospects for Sharepoint Developers
Businesses That Utilize Sharepoint
Conclusion
A SharePoint developer builds bespoke code and applications to address a business's specific needs and ensure the greatest possible user experience. This position demands advanced programming skills in a variety of languages and technologies.
The primary duties involve the development of bespoke web sections and components. The critical skill set for this expert is an in-depth understanding of a platform and ready-to-use solutions that can be tweaked. The SharePoint developer communicates directly with the client to ascertain the necessary processes and includes them in the solution.
8 Crucial Sharepoint Development Skills
Custom Sharepoint creation necessitates a high level of proficiency in a variety of areas. The primary goal of this platform's functionality is to address the unique requirements of a business. The developer is responsible for all aspects of implementation and maintenance, from custom procedures to data migration. The following are critical abilities that a great professional must possess:
1. Extensive experience and expertise in a variety of programmes, including:
2. Knowledge of a variety of programming languages, including:
3. Recognize the out-of-the-box tools that are already included with Sharepoint.
This is critical because it saves time and money by utilising pre-existing functionality rather than having to code them from scratch. Before beginning to construct something new, a SharePoint programmer must thoroughly understand the templates, apps, and third-party developments.
4. Concentrate on the end-user experience.
A programmer must understand how end-users interact with the platform and get information. This information is critical for the solution's design and customisation.
5. Possess the ability to construct web parts, which are the fundamental units of Sharepoint.
6. API using the Rest protocol – This is the software that is required to implement advanced features and enhance customization.
7. Communication.
A developer must engage closely with a client to fully grasp their needs and requirements. It is critical to have regular communication in order to execute all changes effectively.
8. Business analysis and industry knowledge.
To develop a custom solution that improves the efficiency of business processes, the developer must be familiar with both general business processes and the unique characteristics of the industry in which the organisation operates.
Additionally, you must be able to work with documentation, both in its generation and upkeep. The SharePoint developer is accountable for software testing and data storage. Microsoft Sharepoint certification tests a programmer's proficiency.
Future Prospects for Sharepoint Developers
Since the debut of the Sharepoint platform, this employment role has been in high demand. The primary cause is the software's complexity, which necessitates a client-oriented and customised approach. According to ITJobsWatch, the annual compensation for Sharepoint developers continues to climb.
This trend is expected to continue as the software is adopted by a growing number of enterprises. The primary distinction in the future will be between on-premise and cloud solutions. According to Statista, more businesses are opting for cloud hosting. It is a more adaptable version with numerous advantages, and as a result, this trend will continue to rise in the future.
Businesses That Utilize Sharepoint
Sharepoint is one of the best collaborative solutions available, which is why many businesses have adopted it. For instance:
J.P. Morgan & Co.
INT
Takeda Pharmaceuticals Co., Ltd.
Fiat Chrysler Automobiles North America
Citibank
Procter & Gamble & Co.
Nestle
Emerson
PMI
Dell
Viacom and others.
The majority of businesses rely heavily on sales and marketing efforts to survive and grow, and they strive to create a profit from these activities. However, successful businesses are always open to new technology and surroundings that help them grow their revenue. The critical solution for businesses to produce more and regular revenue is a superior collaboration with customers and employees. If marketing and sales personnel are able to collaborate with their clients and track their whereabouts, there is a good possibility that the ROI will be maximised.
Therefore, if your organisation currently has an Office 365 subscription, leveraging SharePoint to manage sales and marketing activities can be beneficial. SharePoint can be used to streamline communication inside a team, as well as with customers. SharePoint can serve as a central platform through which the team and other members can exchange ideas and conduct discussions.
Let's examine how SharePoint can assist sales and marketing teams in maximising an enterprise's return on investment:
Standard sales and marketing repository: With SharePoint, you can easily access marketing and sales collateral, presentations, and other client-required resources. Having a centralised repository enables marketing and sales teams to have access to the most up-to-date information. By utilising SharePoint for this reason, businesses may enhance their brand visibility and keep team members informed of recent changes.
Master marketing calendar: Enterprises frequently engage in various marketing initiatives and activities to increase brand awareness. However, it might be difficult to keep track of events if they occur in rapid succession over the course of a day or so. This can be inconvenient, resulting in missed deadlines, and finally, have an adverse effect on corporate growth. Utilizing a master marketing calendar in SharePoint to manage all marketing activities might be advantageous. SharePoint's marketing calendar can be integrated with Outlook and synchronised with the Outlook client. These allow you to create and amend tasks, reserve resources, and schedule meetings, among other things and keep track of them via constant alerts and notifications. As a result, SharePoint and Outlook can assist businesses in gaining total visibility into forthcoming events and initiatives.
Portals for customers and partners: SharePoint enables organisations to create sites and partner portals to engage digitally with their customers and team members. Additionally, it includes automated functions required by the marketing and sales teams. These forms of virtual encounters are more enticing than straightforward email correspondence. SharePoint enables businesses to communicate with their customers more effectively and productively, thereby gaining a competitive edge.
Salesforce integration: Salesforce, as a critical CRM platform, enables businesses to manage client information. SharePoint integrates tightly with the Salesforce user interface, delivering a robust and secure user experience. This connectivity enables sales and marketing teams to access their SharePoint content without having to log into Salesforce, which is a significant advantage. This results in increased team member productivity and streamlines the sales process inside an organisation. SharePoint is the future's wave. The takeaway here is that businesses may use SharePoint to boost income.
Wrapping up
A collaboration platform, such as Microsoft SharePoint, enables data collection and data in a centralised location.
SharePoint's form-driven solutions capture data from suppliers, contact with customers, and interactions with partners and others. Your staff can build business intelligence portals and present data via dashboards, web components, or scorecards. It will assist them in making more informed judgments, track and trace consumer preferences, and forecast demand and supply variations.
Microsoft SharePoint, as it exists today, is a far cry from what it was in 2001. It is more secure, intuitive, scalable, collaborative, and customizable than the previous version. The 2013 edition of SharePoint provides further potential for optimising company processes. It results in increased productivity and cost savings in day-to-day business operations.