Business
What Should You Consider When Deciding On An Ice Carving?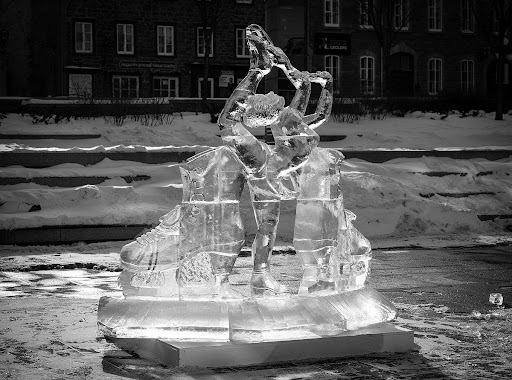 There is a variety of ice carvings for any occasion. Wedding receptions, anniversaries, charity events, corporate events, birthdays- you name them! Ice carvings make perfect centerpieces, add aesthetic beauty to a party, and provide a stylish way to present chilled foods and beverages. An ice luge kit NYC, for example, expands your creative space as a party host to be playful, personal, and innovative with your party décor.
Although you can bet on an ice carving to crank up the fun at your party, it is imperative that you get the perfect ice carving for your needs and preferences. Here are 5 factors that should advise your decision when shopping for an ice carving:
Your party theme
Parties take different themes depending on the host's likes and preferences, and time of year. Spooky themes, winter themes, fairytale themes- name them! Different themes necessitate different uses of ice carvings. Furthermore, different people are inspired differently by the same theme. If, for example, you opt for a winter party theme, your inspiration doesn't necessarily have to be identical to another winter-themed party you attended. Your party could be:
Inspired by your favorite movie, say a Christmas movie. That means your ice luges or sculptures will be inspired by Santa, reindeers, X-Mas trees, and such festive figures.
Character-inspired, e.g. by Harry Potter or Charlie Brown. Your ice decorations will also lean towards those characters and the items they use in their respective movies.
North Pole winter-themed party. Your ice carvings will most likely be penguins and polar bears.
Bottom line: Understand the nitty-gritty of your party's intended theme before ordering your ice carving.
Budget and size
Many factors affect the cost of your ice luge or sculptor. These include the size and shape of your sculpture, tax requirements in your location, delivery costs, discounts, and even the ice company you choose. The cost will also fluctuate if you add colors and lighting to your ice carving.
Note that the better the quality of your carving, the easier it brings out your intended vibe, and the pricier it will be. That's the expectation if you work with a reputable ice company. Don't settle for a cheap ice sculpture that doesn't give you optimal value for money.
How do you want to use the ice?
Do you want to use your ice carving as centerpieces for the main table? If yes, what you need are small and portable ice carvings (14 inches high at most). You will need 3 or more of those. You might also need to freeze flowers in the centerpieces in order to inject ambiance and boost the main table's aesthetic beauty.
Do you want your ice carvings to serve as ice bars? These are bigger than table centerpieces. The ice bars will also have an ice luge on top and/or stylish bottle holders where guests can cool their drinks.
Or do you need an ice sculpture for the entrance hallway or dressing up your buffet table? These can be as big as your imagination and they can take whichever shape you want or can afford. Ice sculptures are arguably the most majestic and glamorous of all party ice carvings.
Bottom line: All ice carvings aren't the same. Unless you want to buy multiple carvings, it is important to give lots of thought to the type of carving your party needs.
Type of guests
If your guests are sophisticated, you might want to go with sophisticated shapes. Think elephant or bear-shaped ice luges. Think 5-feet tall penguin sculptures. If your guests are your friendly neighbors, maybe a small barbeque party, you will be fine with a simple block ice luge.
And speaking of an ice luge, are your guests modest enough to agree to drink from glasses instead of directly from the luge? If your answer is no, you might want to order a luge that has long luge ends for hygiene purposes. Guests can chip off a couple of inches of the luge ends every time they need to use the luge.
Date of the event
You don't want the ice carving to melt before your party is over. Water running all over the place can be a big buzz killer! That is why you should have your ice sculpture carved and delivered a few hours or minutes to the party.
Your guests need the instant chill thrill that ice carvings bring to the party. Order your ice luge kit NYC today and give guests exactly what they need!