Listicals
Top 5 Craziest Body Transformations by Christian Bale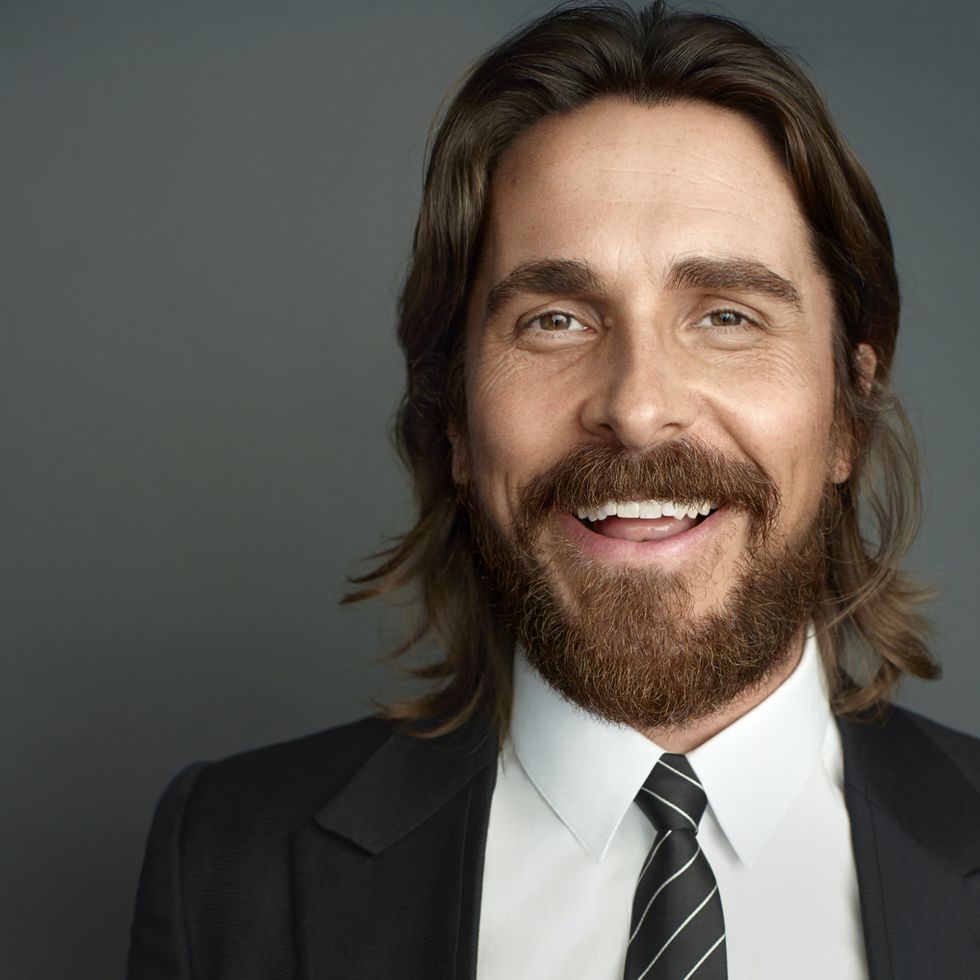 Christian Bale: Christian Charles Philip Bale is an English actor and producer. He has starred both in blockbuster films and smaller projects from independent producers and art houses.
Christian Bale is one of the versatile actors in Hollywood movie industry. If we talk more about his body transformations then you will be surprised to know that he is really good at his crafts. Christian Bale's weight has fluctuated intensely for various movie roles, the actor losing over 62 pounds for The Machinist, and growing out a pot belly for American Hustle.
For an upcoming role, portraying Vice President Dick Cheney upcoming biopic Backseat, the Batman actor has once again pilled on the pounds.
Craziest Body Transformations Christian Bale
American Psycho (2000)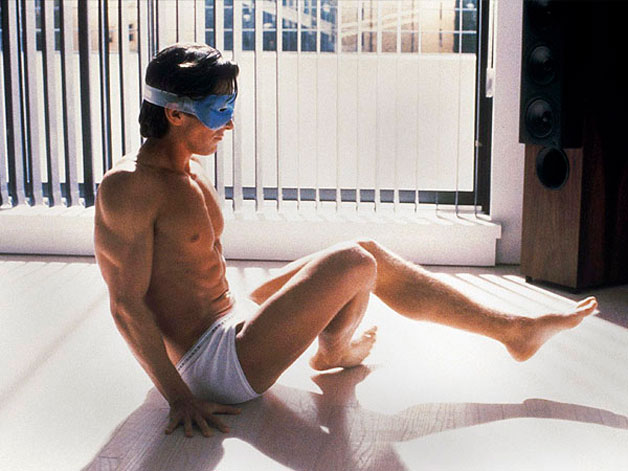 In New York City in 1987, a handsome, young urban professional, Patrick Bateman (Christian Bale), lives a second life as a gruesome serial killer by night. The cast is filled by the detective (Willem Dafoe), the fiance (Reese Witherspoon), the mistress (Samantha Mathis), the coworker (Jared Leto), and the secretary (Chloë Sevigny). This is a biting, wry comedy examining the elements that make a man a monster.
Bret Easton Ellis' ubermensch needed a flawless body to demonstrate the materialistic pride he took in his appearance. For this, Bale went to extremes, building lean, shredded muscle that wouldn't look out of place in 300.
The Machinist (2005)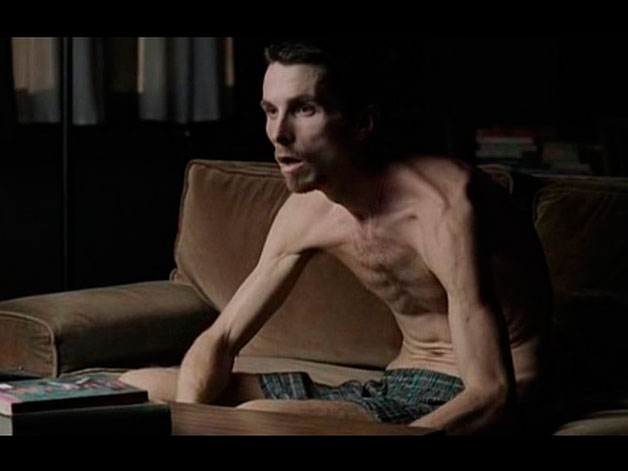 Factory worker Trevor Reznik (Christian Bale) suffers from insomnia so severe that his condition has taken its toll on his weight and his mental health. When Trevor unintentionally causes an on-the-job accident that horribly injures a coworker (Michael Ironside), he begins to become even more troubled. Despite a relationship with Stevie (Jennifer Jason Leigh), a pretty prostitute, Trevor descends further into paranoia, blaming his problems on an enigmatic figure named Ivan (John Sharian)
For this tale of insomnia and guilt, Bale took his body and drained it of all muscle. Subsisting on an apple, water, coffee and the occasional glass of whisky a day, he reportedly dropped up to 28kg for the role, ending up weighing just 54kg. The weight target was originally intended for a much shorter actor, but the 6ft Bale insisted on trying to make weight regardless.
Batman Begins (2005)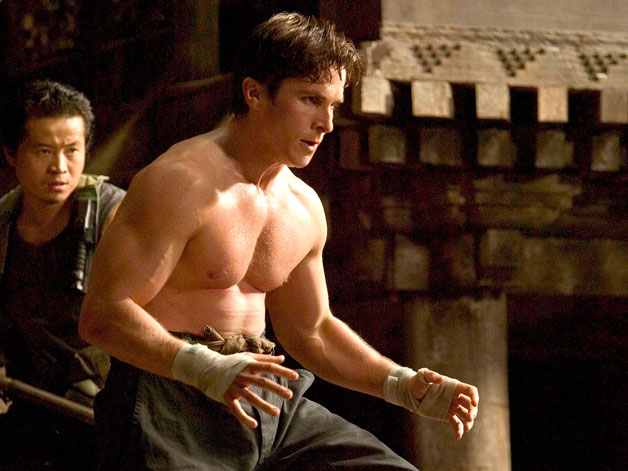 A young Bruce Wayne (Christian Bale) travels to the Far East, where he's trained in the martial arts by Henri Ducard (Liam Neeson), a member of the mysterious League of Shadows. When Ducard reveals the League's true purpose — the complete destruction of Gotham City — Wayne returns to Gotham intent on cleaning up the city without resorting to murder. With the help of Alfred (Michael Caine), his loyal butler, and Lucius Fox (Morgan Freeman), a tech expert at Wayne Enterprises, Batman is born.
With just six months to go from wrapping The Machinist to stepping into the cowl left vacant by George Clooney, Bale had his work cut out for him.
As well as training in weapons, Wing Chun Kung Fu and a never-before-seen martial art called the Keysi Fighting Method, Bale hired a personal trainer to help him gain 45kg for the role by binge-eating and weightlifting. He gained so much weight, however, that he couldn't fit into the batsuit, meaning he had to slim down again.
American Hustle (2014)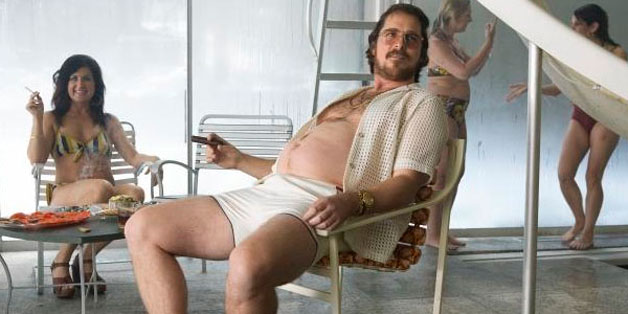 Irving Rosenfeld (Christian Bale) dabbles in forgery and loan-sharking, but when he falls for fellow grifter Sydney Prosser (Amy Adams), things change in a big way. Caught red-handed by FBI agent Richie DiMaso (Bradley Cooper), Irv and Sydney are forced to work under cover as part of DiMaso's sting operation to nail a New Jersey mayor (Jeremy Renner). Meanwhile, Irv's jealous wife (Jennifer Lawrence) may be the one to bring everyone's world crashing down. Based on the 1970s Abscam case.
In the nine years between playing Begins and Hustle, Bale would slim down for a role between three consecutive Batman films, although he never quite hit the emaciated lows of his Machinist days. However, gaining sheer fat for this critically-acclaimed heist caper, above, was a new challenge. "I ate lots of doughnuts,
Backseat (2018)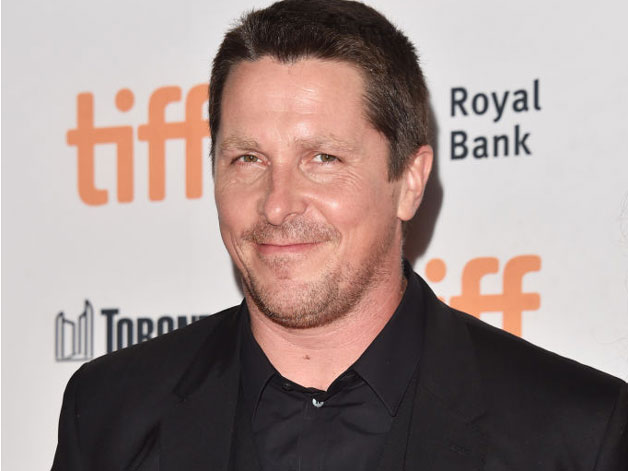 For this upcoming biopic of former Vice President Dick Cheney, most of the early buzz has come from the controversial casting choice. The former VP, with the best will in the world, looks like an increasingly overweight Chevy Chase. And they cast Batman?
Regardless of having slimmed down after Hustle for his role as Moses in Exodus: Gods and Kings, Bale has gained weight once again and is currently shooting for the role.