Health
Top Sites to Order Medicine Online in India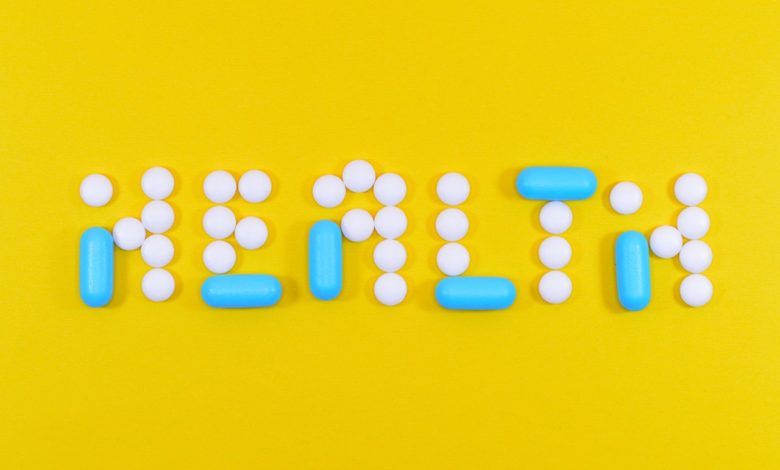 The introduction of the on-demand business model in the country has changed the way Indians satisfy their shopping requirements. After entirely occupying the retail shopping and cab booking industry, the trend has extended to the healthcare sector. Now you can make doctor appointments and access other medical services from your Smartphone.
The biggest impact is made by online medicine ordering apps and websites. You get to buy genuine medicines from the comfort of your home without bothering about standing in long queues at the pharmacy stores. All you have to do is to upload the prescription and the medicines will be delivered right at your doorsteps. Furthermore, you get huge discounts and seasonal offers on your orders that reduce the medical bill amount substantially. At present, there are over 60 online pharmacies operational in India, but we don't recommend all of them.
Let's find out which are the best online medicine ordering websites and apps.  
Top Online Medicine Ordering Websites and Apps
Practo
Practo is the most trusted brand in the country from doctor appointment bookings and reviews. After conquering the appointment segment, Practo has entered its online medicine app across 100 Indian cities. With a catalogue of over 40,000 medicines you can order most medicines online and they will be delivered at your doorstep. Just upload the prescription using your phone camera and the app will autofill the medicines. You can easily manage your orders as the app stores the history of your previous orders.
NetMeds
NetMeds is not your yet-another healthcare startup but is backed by the Dadha company, a pharmaceutical giant operating in India since 1914. On NetMeds you get 15% off on most medicines and other supplies. The website delivers medicines to all locations in India via its vast networks of suppliers. It is one of the few online medicine ordering apps offering cash on delivery service in India.
1mg
Not only can you order the medicines online using the 1mg app but can also access all sorts of information regarding the prescription. Partnering with the local pharmacies, 1mg is making the last mile connectivity a possibility. You can order medicines from the app in all major cities across India including Delhi, Mumbai, Lucknow, Chennai, Agra, Hyderabad, Indore, and Bhopal. What we like most about 1mg is its feature to provide details about the medicines you order such as dosage, side effects, applications and other details.
Medlife 
Started in 2014 to provide affordable and accessible healthcare services in the country, Medlife today has grown to become one of the largest online pharmacies in India. Deliver medicines in more than 4000 cities in the country, you can order from over 12000 medicines on the app. You save on your orders every time with Medlife coupons that get you up to 75% off on medicines and lab tests.
BookMeds
Medicines, mother and baby care products, orthopaedic care and surgical products, you can buy it all online from BookMeds. Right now, the app offers services to 600 pin codes in the country including metropolitans like Delhi, Kolkata, Hyderabad, and Patna. One of the best features of this app is it offers home delivery of medicines to your doorstep within 4 hours of ordering. All you have to do is to upload your prescription and it will be delivered to your doorstep.
PharmEasy
One of the largest subscription medicine portals in India, PharmEasy is an online medicine ordering app that offers healthcare and OTC products along with medicines. You can also book health tests on the app. Offering its services in over 1000 cities, PharmEasy is one of the most affordable online pharmacies. It offers a flat 20% discount on all orders with an additional 70% off on health tests and packages.
MedplusMart
MedPlusMart is the online gateway for MedPlus, one of the largest and most trusted pharmacy network in the country with over 1500 stores. You get the reliability to ordering genuine medicines from the app but with their MedPlus' FlexiRewards programme, you get to save up to 35% on all orders.
SmartMedics
From ordering medicine to consulting doctors from different medicine branches, SmartMedics allow you to do it all. If you are finding it hard to upload the prescription, you can just give them a call and they will collect the prescription from your home. All orders above Rs 100 are delivered for free.
BrownPacket
An upcoming online pharmacy app and website, BrownPacket is fast growing as one of the best placed to order medicines online. Just upload your prescription and your delivery will be shipped within 2 to 48 hours. The best thing about ordering from BrownPacket is the 22% discount you get on all orders.
HealthKart
Not exactly an online Pharmacy, but Healthkart is the single largest online store for health supplements and fitness products. As the health supplement industry is getting infested with fake products sold under the disguise of brands, Healthkart remains the haven for buyers. You can buy genuine health supplements from ON, Muscletech, Ultimate Nutrition and Muscle Blaze on the site. Don't forget to use lucrative Healthkart coupons to avail discounts up to 50% on all orders.
Online medicine ordering services are a boon as they offer huge discounts and convenience to patients to get their medicines delivered at their doorsteps. Next time you are buying a medicine don't forget to use one of these top 10 online medicine ordering apps.