Marketing
5 Effective SEO Tips to Polish Your Content Writing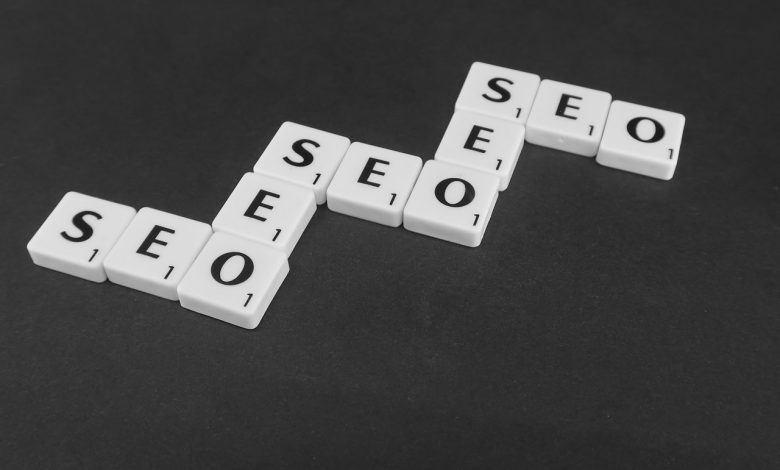 It's no secret that content lies at the heart of successful digital marketing. Nevertheless, putting some random words on the internet would lead you nowhere.
Unless you let SEO techniques direct your creative juices, you can't expect your content to appear in the SERPs.
For content writers, it's a dream come true to see your blog in the top search results. So, you need to know how the search engine perceives your content.
Only then you can create SEO-friendly content that boosts your ranking.
This article is all about the tips and tricks to enhance your creativity. So let's start.
Five effective SEO tips for better content creation
We all know that SEO is as important as the content itself. The content that passes SEO guidelines brings organic traffic to your website.
That's the magic of SEO. It is the cheapest way to market your content and generate revenue out of it.
The following tips are the most effective and tested ones. You will feel a certain liveliness in your content writing if you apply them.
Write for the users and not the search engines:
Ironically, the statement goes against the term SEO-friendly content. But in reality, the content which you write for your users is naturally optimized.
Because such content addresses the user's issues and provides solutions to their problems. Google prefers such content and ranks it higher than others.
It has been clearly stated in Google's search quality rater guide that relevant and valuable content based on EAT (Expertise, Authority, and trustworthiness) gets the most chances of better ranking.
Actually, Google does not want to lose its users' trust. So it takes every step to provide the most valuable results to its users.
It's the most valuable tip to improve your content writing, as it helps you know the real intent behind your writing. It also avoids you to steer away from the main topic.
Create headlines that catch more eyes:
Kudos! You did a great job by writing well-researched blog content that solves users' problems. But that only can't create a success story.
You need to tempt people to click on your website. Once you start appearing in the search results, you may get more and more impressions.
If no one visits your website, you are standing nowhere by the end of the day. What might be the reason behind fewer clicks?
It's none other than badly written headlines. You have a small space to entice users to click your website.
According to copyblogger, 80% of your users read the headlines and only 20% of them click to read the blog post.
Now the question arises, how you can create compelling headlines? The answer is using emotional appeals, adding numbers into your post, and using brand consistent words.
Avoid copying others content:
If you claim to be a content writer, you should have the ability to create your own content. Plagiarism is seriously discouraged in the writing field.
Especially, when you are writing for the web, you must nip that evil in the bud. Because it poses serious damage to your website ranking.
The reason is simple. Google does not want to show copied and useless content to its users. So, for the sake of best results, it ignores and even penalizes such websites.
Panda algorithm is the case in point. It takes account of your content's quality and if your content is thin and plagiarized, it may penalize it.
So, writing creative and unique content is of prime importance. You can take the advantage of a free paraphrasing tool if you get stuck in writer's block and do not have words to write.
Such tools not only remove plagiarism but also gives a creative touch to your writing.
Use the best keywords on your text:
Keywords are the words people use to search on Google. There are primary and well as secondary keywords. These terms help search engines know that your content is relevant to certain queries.
That's why your websites appear when someone searches for your niche. There are different keyword research tools like Google Trends, Google keyword planner, and ahrefs to locate high-volume keywords.
If you search "tesla" in ahref, you will find the following results
You can add them to all the text but in suitable keyword density. This SEO technique would help you polish your content writing skills and also improve your ranking.
Format your content properly:
Well-formatted and easy-to-read content increases dwell time. Your goal is to make it easy for readers. The better structured your content is, the more often it'll be read.
People don't want to see clunky and smeared paragraphs. Otherwise, they'll leave your site.
This increases your site's bounce rate, which also negatively impacts your search engine optimization. High bounce rates signal that your website isn't worth the traffic it gets.
Therefore, your goal is to write your content in a good format with appropriate headlines and entertaining content.
Here's how to write SEO content for your blog. This SEO content writing tip can help you improve your skills.
Wrapping up:
If you're a content writer and want to improve your writing skills, you need to incorporate SEO into your content. This will bring you more traffic, generate leads, and get you to the top of Google.
Apply the above SEO tips in your content to market your content better.