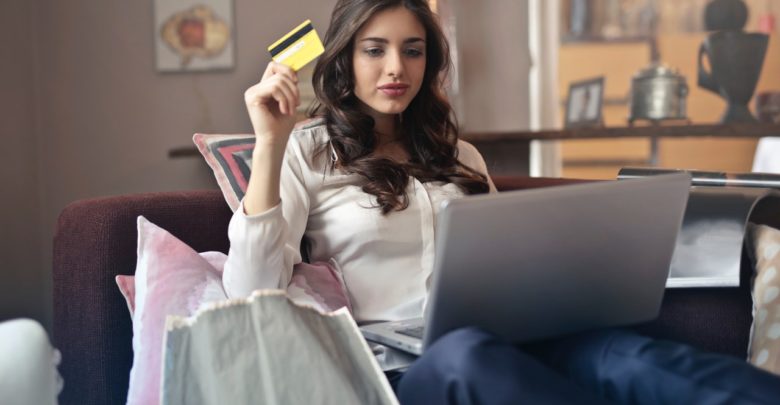 The world of online has changed significantly over the last decade. The internet has developed and evolved rapidly, allowing for business to follow in its footsteps. Businesses have been able to become more streamlined, communication has become quicker and more efficient and general office work has moved digital. Individuals have even been able to make use of online resources to make money blogging. This means that by freelancing, they no longer need to be tied into a company, and can make their money in their time.
It also means that entrepreneurs with big business ideas can kick start their businesses digitally without the costs or hassle of a brick and mortar store. The digital world allows businesses to market their products to new and untapped markets, accept payments and fulfill customers orders online.
Business to business as well as business to customer sites are flourishing online and this is only the beginning of the growth curve. We took a look at the statistics of the unprecedented growth of ecommerce, why it is happening and what aspects have especially been affected by the boom in the eCommerce world.
The Mind-Boggling Statistics of eCommerce
Research has shown that eCommerce has exploded over the last ten years, and shows no slow down. In fact, it is estimated that almost 25% of the entire global population will be shopping online by the end of 2019. That is 1.92 billion people making online purchases worldwide. eCommerce will, by the end of this year, make up for 13.7% of total retail sales worldwide!
And the numbers keep growing. It is estimated that by 2040 over 90% of people will be shopping online and all companies, no matter how big or small will be conducting some kind of business online. But why has eCommerce boomed into such a big industry at such a rapid rate? The answer is that it provides customers a sense of convenience.
Shopping can take place online at all times of the day from wherever you are. If you are a working individual who holds down a nine to five, shopping from your home after hours seems like a more viable option than driving to the store for late night shopping. Mobile, which we delve into next has also made it easy to shop from anywhere at any time.
Mobile Changed the World
With the introduction of smartphones, connectivity has become instantaneous and efficient. People can log onto sites at all times, from all places to search and shop instantly. Research has shown that in 2018, smartphones accounted for 61% of purchases made online. The reason for the boom in mobile purchases is no longer just mere convenience, but the fact that people are trusting sites more and trusting the online process. Payments have also become quicker, safer, and more efficient, making it easier for customers to conduct business and shop online. You can take a look at these mobile eCommerce statistics for more interesting facts and figures.
Interestingly, 65% of shoppers research a product and its price in store before making a purchase. This is especially true for big purchases like electronics and furniture. If a customer finds something cheaper online, the chance of them making the purchase online rather is incredibly high, as it is more convenient.
Mobile apps have also changed the way businesses reach out and sell to their clients. Companies spend hundreds of thousands on app store optimization to make the whole process swifter and easier for customers to search their desired product, go through checkout and make a payment within a few minutes. Apps allow the company to remember the details of the customers in order for them to not need to reinsert their details on every purchase.
Content Became a Money-Maker
As we previously mentioned, the online world has seen the growth of the insatiable desire for content. Content has become the key driver of most marketing strategies in businesses worldwide. Not only does content and the savvy use of keywords increase your SEO and searchability, but it creates trust with your customers.  Content in fact, was one of the main drivers of the Bigcommerce development and design which led to their success.
More and more companies are starting to spend more money on creating content to post in their blog sections. Whether it be full articles, images or videos, daily posts not only attract interested customers, but the inclusion of keywords ensure that the ranking on Google is increased and maintained with every post.
The posts can thereafter be shared across all social platforms, through mailers and to affiliates for the reach of content, and therefore brand to be even further. This has essentially changed the game for marketing, as now audiences that could have never been reached can be targeted and tapped into.
It has Changed the Way Companies Run
In most companies, everything has gone online. As we mentioned above, marketing has taken on a strong content direction and many companies have opened themselves to selling products and services online. But it has also changed the way teams interact and communicate.
The online world has opened up a number of team productivity tools that companies can implement for the ease of communication between teams, management and departments. Tools like time trackers, project boards, instant chats, task creators and finance tools are available online for everyone in the company to log into and use.
The evolution of digital has also changed the way that people work. No longer do people need to go into an office every day and work the usual 8-5. Rather, online, especially in e-Commerce sectors, encourages flexible working. Employees can log on to their shared drives and communication tools and work from home or where they are more comfortable. In fact, this has proven to increase productivity dramatically in most companies.
Wrapping Up
While the world continues to evolve, and become more and more digital, so do the customers. Customers are now expecting to be surprised and delighted with every interaction that they have with companies. They are expecting immediate service with immediate results. They expect transparency and to be able to trust your company. The evolution of digital has made this all much easier, and there is no longer an excuse to not provide the customer with what they need.
Author bio:
Igor Zagradanin is a content marketing expert with a proven track record of helping businesses by adding value to their brands, developing content marketing strategies, as well as educating and connecting with their audiences on a personal level.
In his spare time, he plays guitar, produces electronic music, does yoga, learns how to ski, and (with more or less success) tries to get in touch with his inner child.