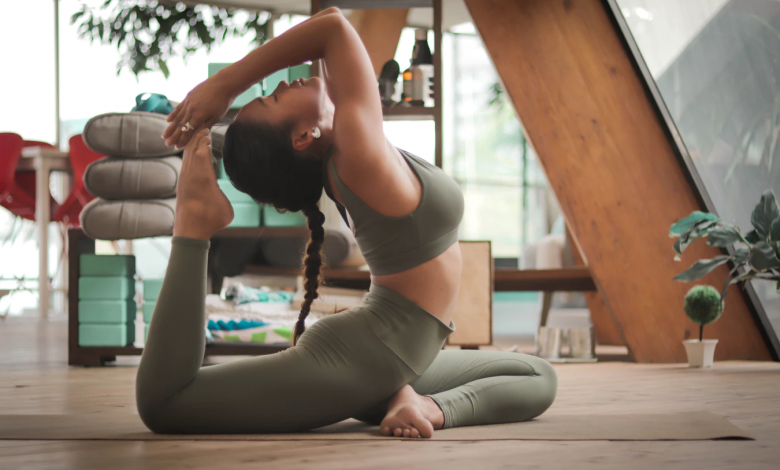 Yoga is an age-old exercise that originated in India and is adopted by many countries in the world now. More than a workout with a lot of postures, yoga is more of a lifestyle. There are certified trainers and even yoga teacher training courses in Mumbai. It is an exercise that has the potential to change the whole metabolism of a person.
In the yoga teacher training course in Mumbai, the instructors are taught to have a balance in their mind and body and then work on the postures and breathing to have a practical yoga session. Similarly, people who have been indulged in this art form for long years now also talk about how important it is to be aware of every asana and have a sufficient understanding.
The trick is to be engaged in yoga throughout one's life to have an agile body. Yoga permits a person to move their body in every way with the help of asanas. There are also breathing exercises, such as pranayama which helps a person increase their concentration and focus. Yoga also helps to attain a balance in the mind and body with all the bits of intelligence. Engaging in this artform throughout one's life can have a drastic effect on one's attitude and approach.
This article is for the beginners in yoga to help them have a clear idea of the things required and the state of mind, with which people should approach yoga. 
An open environment is the best place to start practising yoga. Before engaging, some essential supplies are essential, to get a complete experience. These are crucial as even a slight fault in the postures can have a drastic effect on the body and mind. Therefore, buy the essential products to manage all the challenging poses most comfortably. The accessories include:
Yoga Mats

Blankets

Straps

Cleaning wipes for the mats

Cushions for meditation

Chairs

Eyes pillows and tissues or clothes to cover them

Lots of tissue papers or towels

Levelled

Strong flooring where people place their mats

Portable fans

Incensesticle or scented candles essential oil diffuser

Chime bells

Comfortable clothing such as tanks, pullovers, capris, shorts, sports bra, etc.
Some extra accessories for a vigorous yoga session include exercise balls, belts, wheels and wedges, specifically designed for yoga and many more.
Once the accessories are in place, there are few things that a beginner should note before starting their yoga session. Yoga is not any random exercise. It needs immense preparation, both the body and mind should perform well at all the requirements. Here are the things, a beginner should know.
Yoga is a practice that is crucial to improve oneself. Everything is about the self from the mat to the experience that a person gains. Different individuals have different potentials and capacity to learn new things. Therefore, while engaging in yoga, never compare yourself with others. Glancing at other people and admiring their postures, and failing to work on one's own is not what yoga seeks. Instead concentrate on oneself, the alignment and frequently cross-check with the instructor to get better.
Prayanam or conscious breath control is one of the crucial things in yoga: the asanas or the postures. Every beginner should aim to get this right at first itself. If a person has to work on a pose without proper breath control, yoga's whole essence is lost. Hence those with no control over their breath should first develop a steady flow and then come back to work on the poses. It will help them focus and reconnect more, with the advancement in their connection and awareness. 
Practice and Practice more
As Pattabhi Jois says, yoga is just 1% theory and 99 % in practice. Therefore always make time to practice which you have learnt. It is a very crucial part as nobody can excel in yoga within the first few days. The expert claim is only for those who make an effort to do more and more. Therefore, roll out those mats whenever possible and engage in at least one to two hours of practice every day. It will not only help one to improve in yoga but also brings consistency to an individual's life.
Conclusion
Yoga is not a complicated form, but it would appear so for the lazy and indifferent. Therefore choose to get indulged in it, if health is your priority.