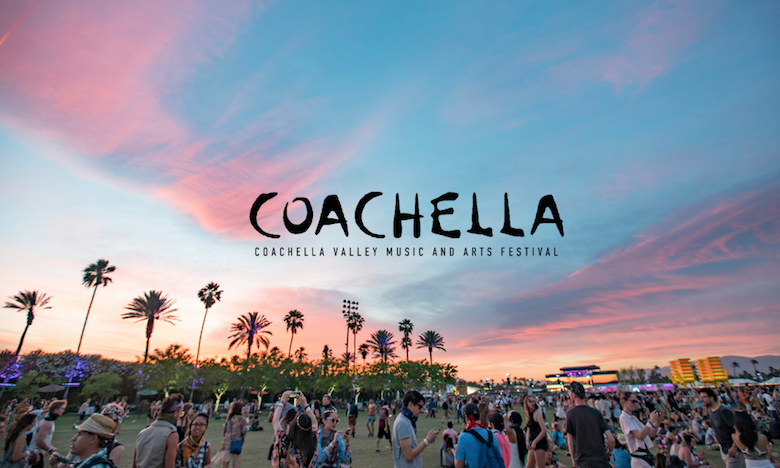 The Coachella Valley, Music & Arts Festival, is one of the world's most popular music festivals, so if you're looking to make a trip to Los Angeles any time soon, it's well worth a visit.

Each year, the festival plays host to some of the music industry's most iconic artists, including the likes of Beyoncé', Prince and Bob Dylan. If one thing's for sure, this is a festival that caters to all music tastes and is set to become of your best music-festival memories, thanks to its idyllic setting in Indio, California and buzzing atmosphere.

If you've never been to Coachella before and are looking for some advice on how to make the best of your trip, here are some key tips to keep in mind:

The 'Coachella' look
Any veteran Coachella-goer will tell you that there's a huge emphasis on fashion at the festival, so it would be well-worth planning your outfits before you travel. The 'Coachella' look is all about flower crowns, boho dresses and quirky prints, so you're going to have to get your gal pals together to discuss outfit options well ahead of time, so you're sure to fit into the scene.

Think about where you're staying

If you want to get into the true festival spirit, then you'll probably want to 'rough it' by camping out. However, sleeping in a tent isn't for everyone. Luckily, there are plenty of hotels and guest houses nearby, but you'll need to book well in advance to avoid disappointment.

There is so much to see and do within California, that booking a hotel would be ideal for festival-goers who have never been on vacation here and wish to see more of the area. Once the festival is over, why not visit Hollywood, pre-book a sports game with Ticket Sales or soak up the sun on one of California's most famous beaches?

Stay hydrated and wear sunblock
At this time of year, California will be scorching, so it's important to stay hydrated. Always keep a bottle of water with you. Before your trip, stock up on bottled water and store it in the trunk of your car, as you'll be paying a hefty price per bottle once you enter the festival.

Also make sure you bring along high-factor sunblock, as it'll be too hot to wear a lot of clothing, meaning your skin will be on show all day and exposed to harmful UV rays. Bringing along a hat and sunglasses would also be a good idea to further protect yourself from the blazing sun.

Food

While festival food is notorious for being unappetizing, expensive and down-right unhealthy, you'll be in for a treat at Coachella. There are plenty of food choices for even the fussiest of eaters in every field, and you can pretty much find whatever takes your fancy.

However, if you're camping out, you're allowed to bring in your food and drink, which will save you some cash. If you're over the age of 21, you're entitled to bring in one crate of beer or a box of wine per person, while food is unlimited. Do be aware though, that cookers aren't permitted, so you'll need to be creative with your evening meals!