Business
7 Types of Business Card Design
Starting a business is only half of the work. The real challenge is getting customers and convincing them why they should buy from you instead of what they are used to. This means that you have to come up with the right marketing strategies.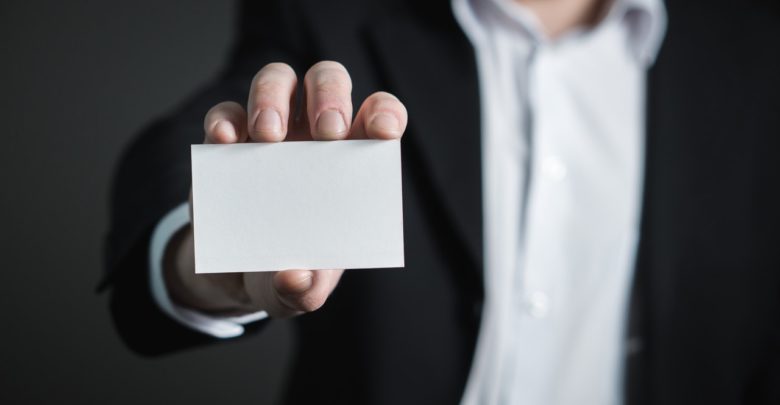 Starting a business is only half of the work. The real challenge is getting customers and convincing them why they should buy from you instead of what they are used to. This means that you have to come up with the right marketing strategies.
One of the most effective ways to market yourself and your business is to attend various networking events so that you can know who is who in the industry. A smart move would be to familiarize yourself with businesses that can complement what you do or sell. For example, if your business specializes in selling tech gadgets, you can socialize with big retailers in the hopes that they will display your products.
You can print your business cards and give it to whoever you meet. Let them know that you actually exist, and they can contact you in case they require your goods or services. Before going straight ahead and getting a couple of cards printed, you need to think of what needs to be put on those cards. You may want to put the company logo, name. position, and contact details. You can put the same details on your custom stationery notes as well.
Why are Business Cards important?
One of the main reasons why business cards are crucial in marketing your new business is mainly because they act as a physical reminder to both potential and existing clients. Unlike an email or any other digital information, a client that has your business card is more likely to call you or recommend someone because they can physically see your card every time they use their wallets.
Types of Business Cards
Transparent Card Design
One of the most unique cards that you can choose for your business is the transparent design. This is basically done by printing on transparent paper. You can also get creative and add some color to the design.
By pairing the transparent paper with a color, the result can have a massive impact on the client. This combination brings about an overlapping effect that gives the viewer a memorable impression of your business. This design goes best with a startup that deals with technical or rather IT related services.
Professional Design
This type of design is the standard look for most business cards used out there. As much as it may be common, it can still be unique based on your design specifications. The design gives off a clean and professional impression. To stand out from others, you can the splatter effect on the edges to make it look even more intriguing.
These types of cards are best for businesses that have been in the game for a while and still want to maintain the same level of professionalism and to get the best level of print is required to showcase it as a professional design. There are tons of printing services london that you can explore with a simple search online, be sure to check out a portfolio of work and reviews to ensure you are getting the best quality for the price you are paying.
Vertical Orientation Design
Unlike the majority of other business card designs that are horizontal, this card takes a vertical shape to give off a portrait look. These cards are interesting because they stand out from what most people are used to.
In addition, you can opt to have the edges curved to make the card look authentic and unique. If your business is bringing something new to the market, and you know it's going to be a hit, you can use such a design for your card. It can help add to the excitement and intrigue that your firm brings to the market.
Unconventional Business Card Design
As the name suggests, this type of design breaks the norm of regular design. The cards are mostly made by the use of various mediums to create unique visual elements. The most important thing to note here is that some cards may use paper, others may use plastic or both. Others just go beyond and use the most unexpected medium.
A good example is trying to add a wine ring with paint on the card. When the paint dries up, it gives the card a classical look. Since these cards are created randomly and are like art pieces, the probability of creating two cards that look similar is slim.
Symbolic Design
The good thing about the symbolic design is that it deviates from the regular printing that most viewers are used to. Here, the cards are usually engraved with the company logo and other contact information. The engraving often creates a statement that you know what you are doing especially if the logo symbol is directly related to what you do.
Upscale Design
The main reason why this design is referred to as upscale is simply because it's made with extra components that make the cards look appealing at first sight. Some of these components may include a sleeve for keeping all your cards in one place. You can also go ahead and include a positive text that will simply make the cards appear more upscale.
Graphical Design
The graphical design is favorable for a modern business since it gives off that digital feel. Nowadays, it's all about expressing yourself and your values. That's why social media is so popular. The graphical design allows you to add pictures that represent your business. For example, you could add the image of a printer to the card if you specialize in printing services. This can also be useful for businesses that like to give a casual vibe to their customers.
Conclusion
Choosing a business card requires you to determine the sort of impression that you intend to give off to your potential customers. This form of marketing is especially useful during networking events. You just introduce yourself, have a chat with other business owners, and exchange business cards.