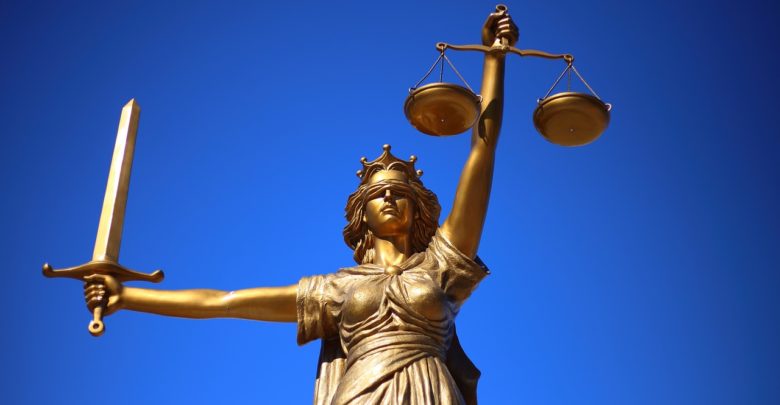 Starting and running a business can be such a thrilling opportunity. The success of your business, however, is pegged on a number of factors that you should be well aware of. One of the key areas that you should emphasize when running your business is ensuring that you comply with the various business regulations that define your area of investment. Failure to establish such compliance will certainly lead you to trouble and grapples with the law. For the smooth running of your business, you should endeavor to avoid all possible legal issues that may arise in the course of time. Here are 7 key ways to ensure that your business is compliant with the law where possible.
Research and know business regulations
The government and other local authorities have put in place different stipulations that define different areas of business operations. These regulations cover virtually every aspect of your business's operation and vary from one type of business to another. The first step towards enforcing compliance with the necessary law is to ensure that you are well versed with such regulations.
Before incorporating and running your business, you should endeavor to do thorough research on such regulations and how they specifically affect your business. It also gives you sufficient time to ensure compliance with the law where necessary during the business establishment stage. For example, if you are UK based, you will need to register with Company House so that your business will appear on a Companies House search service. Such regulations may also vary depending on the size of the business that you have incorporated. Limited liability businesses, for instance, may have different legal stipulations from sole proprietorships.
Work with a business attorney
Business regulations and legal frameworks that defined the operations of different kinds of businesses in the market change from time to time. In addition, the general legal structure that defines the operations of such businesses may be so huge that understanding and establishing compliance may be a mind-boggling challenge.
To ensure absolute compliance, you may need to hire and work with a qualified business attorney who would provide legal guidance where necessary. When seeking to hire a business attorney, you should endeavor to research widely to ensure that you work with professional attorneys such as Brisbane Commercial Boss Lawyers who have a reputation of excellence. The business attorney, in such a case, will help you understand and comply with the law as regards to your business.
Understand labor laws
Employment and human resource utilization is one of the common areas that most businesses find themselves grappling with. To ensure appropriate compliance with labor laws, you should endeavor to have a full understanding of what the law says regarding the relationship between your business and its employees. Different stipulations of labor laws such as salaries and remuneration rates, employee appraisal, employee rights, and workplace injuries should be well understood and complied with. Having a clear understanding of such issues gives you an opportunity to establish compliance, thereby preventing lawsuits that may arise as a result of noncompliance.
Understand intellectual rights and laws
Intellectual property rights, both at the national and international level, can be quite tricky to understand and comply with. Your business may be dealing with already patented and trademarked items and services. The law is quite categorical in regard to the boundaries of utilization of such trademarked and patented merchandise.
In case you are not well familiar with how to comply appropriately, you may find yourself on the receiving end, thereby leading to copyright issues. On the other hand, your business may invent items and services which may need to be patented and trademarked for copyrighting. Failure to undertake such protection may cause your business to be on the receiving end in case the item in question is used by other businesses without acknowledging intellectual property rights. To prevent the legal repercussions that may follow in such a case, your business should have a well-instituted policy regarding the protection of intellectual properties.
Know your tax obligations
Taxation is a critical issue when running a business. Different businesses are expected by the different laws in different circumstances to comply with different taxes. Some of the business taxations that you should be well aware of include corporate taxes, income taxes, payroll taxes, sales taxes, international taxes, and local authority taxes.
To ensure sufficient business compliance in regard to taxation law and avoid the possible legal issues, you should put in place a customized policy that defines the different levels of taxation required of you by the law. Such taxes should be appropriately slated for payment in a timely manner, thereby setting the path for avoidance of imposition of surtaxes.
Business-customer relations
Your business interacts with customers at different levels. The business-customer relations element is quite crucial in various aspects and defines the overall success of your business in general. To protect your business from possible legal repercussions that may arise in such a relationship, it is advisable to establish a customer relations framework. The framework should define different levels of business-customer interactions and how your business works towards protecting and complying with them.
For instance, in case customers purchase items from your business, it is crucial to incorporate some terms, conditions, or warranties that define the conditions under which the said purchase is protected by your business's law. Any level of guarantee on the nature, condition, and quality of good transacted should also be well defined to ensure that customers do not get a loophole to institute a lawsuit against you.
Hiring a compliance officer
The different levels of legal stipulations that your business needs to adhere to and comply with can be challenging. Besides, sometimes the stipulations might change depending on your business's internal organization and the different regulatory changes that may be introduced by lawmakers and authorities. To make your work easier, you may need to hire and work with a compliance officer whose role would be to provide an outline of areas where your business needs to comply to avoid legal issues.