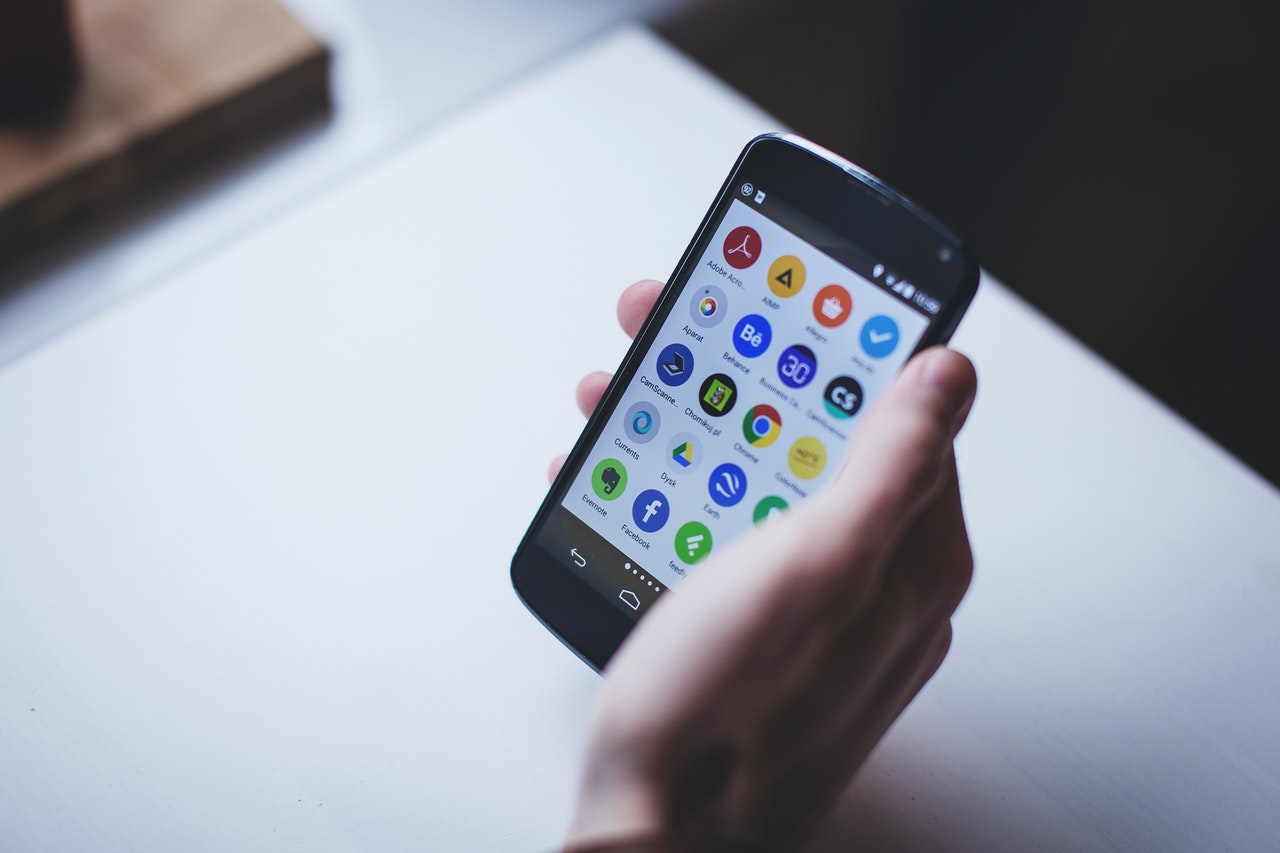 The mobile application industry has never been busier—or so crowded—but here are five apps that stand out for their usefulness, practicality…and just plain fun.
 Castbox
For lovers of podcasts, Castbox is an easy-to-use podcast player that offers a wide variety of podcasts, which may be streamed or downloaded, anywhere, anytime—for free. Created by Castbox.fm, this app is a Google Play Best of 2017 winner, and the Android Excellence App of 2017. It offers continuous playback and customized playlists, which you can download to listen later offline. There are no hosting fees for podcasters, and their advanced advertising algorithm helps them maximize and grow their target audience from a worldwide pool of listeners.
Users are impressed with the wide variety of available podcasts and like the convenience of the download option for times when the user is offline.
Read: Top 10 Necessary Apps not on Playstore – in Nov 2017
 HabitBull
You can "build one or break one" with HabitBull. This GooglePlay Editor's choice has a rating of 4.5, and helps you keep track of the day to day habits and routines you most want to measure—you can cut bad habits and create new ones. HabitBull lets you set reminders and display them on days when you need to succeed, and has specialized forums to keep you motivated. It can be used as a planning tool or checklist, but also an effective repeating reminder.
Users like HabitBull for its simplicity and daily reminders.
Brabble
Creator Patrick MacKaronis wanted a social media platform that was as fun as it was useful, and that combined the features of your favourite social apps, readily available with one click. The app provides audio, video, photo and text, features which can be combined in one post.
Probably its most powerful feature is the ability to buy and sell products to others directly through Brabble's patented technology called Star Tags, a custom link that can be placed within any type of post and that can be used to sell or buy products and services. E-commerce and social media is merged seamlessly to make your experience as both a purchaser and a seller exceptional. More upcoming integrations are planned soon by Patrick MacKaronis and his team.
Users like Brabble for the ability to reply to conversations with audio and video, as well as pic and text.
SkyWiki
If you like to spend your evenings stargazing, then SkyWiki will give you the world of astronomy at a glance. Created by Bluestreak Labs, Skywiki is rated at 4.6 and provides a glimpse of the sky as it moves. It offers: an important astronomy event calendar; a periscope (which helps you visualize the rise and setting of the sun and moon along any given point of day from your current location); astronomy news—a one stop centre for major events and aggregated news from Universe today, phys.org, ESA space news, Science daily, NASA feeds, IEEE spectrum aerospace; a gallery of amazing astronomy photos; and a compass, so you can orient yourself in the desired direction.
Users enjoy Skywiki for its ease of use, attractive interface and accurate information.
Read: Top 10 Important Apps for Android Mobile
Waze
With a rating of 4.5 and more than 7 million downloads, Waze is the maps, GPS, traffic alerts and live navigation app that is gaining popularity. The app was first developed and popularized by the Israeli company Waze Mobile and was purchased by Google in 2013. Waze reports on traffic, construction, police, crashes and more in real-time. You can see what's happening, get there faster, pay less for gas, and know your ETA based on live traffic data. You can also drive with Android Auto—Use Waze on your car's display.
Users like that it is excellent for directions and enjoy having an alternative to Google Maps.