Business
Today's Most Charitable Businessmen and Venture Capitalists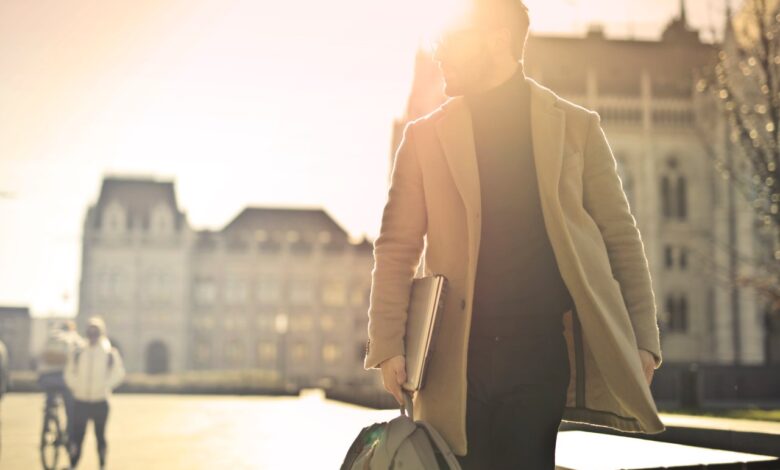 Donating to charities has become very important for many of the richest people out there. While everyone knows about the charitable acts of one of the richest men in the world, Warren Buffett, others are noteworthy for their generosity. Here are some of the most giving billionaires out there now. 
Steve Ballmer
Steve Ballmer, the former CEO of Microsoft, and his wife run the Ballmer Group, which is a charity focused on helping kids and families who are likely to stay in poverty improve their economic status. Through this foundation, Ballmer has donated millions to various colleges including Harvard University, the University of Washington, and the University of Oregon. 
Jack Ma
Jack Ma is the co-founder of the Alibaba Group, one of the largest e-commerce companies in the world. When he decided to retire from his role at the Alibaba Group, he did so intending to focus on his charity, the Jack Ma Foundation. The focus of his charity is to improve the quality of education in Chinese schools, especially those in rural areas. He has donated millions to help teachers in rural China. 
Masayoshi Son
Masayoshi Son is the founder and CEO of SoftBank, a Japanese investment firm that has helped many small business startups such as We Company, Slack, and Uber. He has donated millions to victims of earthquakes and tsunamis in Japan. This includes his yearly salary for the victims of the 2011 Japanese catastrophes. Additionally, he has his charity, the Masason Foundation, which is dedicated to supporting promising youth. 
Laurene Powell Jobs
Laurene Powell Jobs, the widow of Apple's founder Steve Jobs, inherited billions when her husband died. Additionally, she is the founder of Emerson Collective and owns a majority share in The Atlantic. She supports low-income students through her foundation, College Track, which prepares them for college through tutoring and mentoring. She also donates millions to an educational reform venture, XQ: The Super School Project, which is trying to revamp the United States' high school curriculum. Furthermore, she serves on the boards of several nonprofits dedicated to improving school systems and conservation. 
Mark Stevens
Mark Stevens is a venture capitalist and partner at S-Cubed Capital. He also serves on the board of Nvidia and invests in the Golden State Warriors and National Basketball Association. He has donated millions to the University of Southern California to improve their engineering program. Also, he has donated millions to the University of Southern California's Neuroimaging and Informatics Institute to help discover more information about the brain through technological advances. He also serves as a member of the University of Southern California's Board of Trustees and Board of Councilors for its School of Engineering. 
Jeff Bezos
Jeff Bezos is the founder and CEO of Amazon. He also owns an aerospace company, the Blue Origin, and the Washington Post. He has donated billions to help homeless families and provide free preschools for families.
Larry Ellison
Larry Ellison is the cofounder of Oracle, as well as a member of Tesla's Board of Directors. Through his charity, the Lawrence Ellison Foundation, he has donated millions to educational and healthcare issues. These include large donations to cancer research groups and the quest to eliminate polio. He has also signed the Giving Pledge, which states that he will donate the majority of his wealth to charity. 
Mark Zuckerberg
Mark Zuckerberg is the co-founder and CEO of Facebook. He has donated billions of dollars to education and medical research. The charity he and his wife started, the Chan Zuckerberg Initiative, which is focused on curing diseases, personalizing learning, and connecting people. This couple also signed the Giving Pledge, stating that they would give 99% of their Facebook shares to charity. 
Larry Page
Larry Page is the cofounder of Google and serves as the CEO of Alphabet. He started the charity the Carl Victor Page Memorial Foundation, to which he has donated many of Google's shares. He has also donated millions to fighting Ebola. Additionally, he is a member of the Board of Trustees for XPRIZE, which holds competitions that search for solutions to the world's biggest problems. 
Ma Huateng
Ma Huateng is the founder and CEO of Tencent, the Asian tech company that owns WeChat, QQ, and several video game brands. Through his charity, the Ma Huateng Global Foundation, he has donated billions of dollars towards solving educational, environmental, and medical issues in China. 
Sergey Brin
Sergey Brin is the cofounder of Google and serves as the President of Alphabet. He has made large donations to charities such as the Michael J. Fox Foundation and other Parkinson's research groups. He has also donated millions to the Hebrew Immigrant Aid Society. 
While this is not a complete list of the world's most generous high profile businessmen, it covers some of the greatest. Fortunately, there are people like these who donate time and money to charities to fight some of the world's greatest issues.