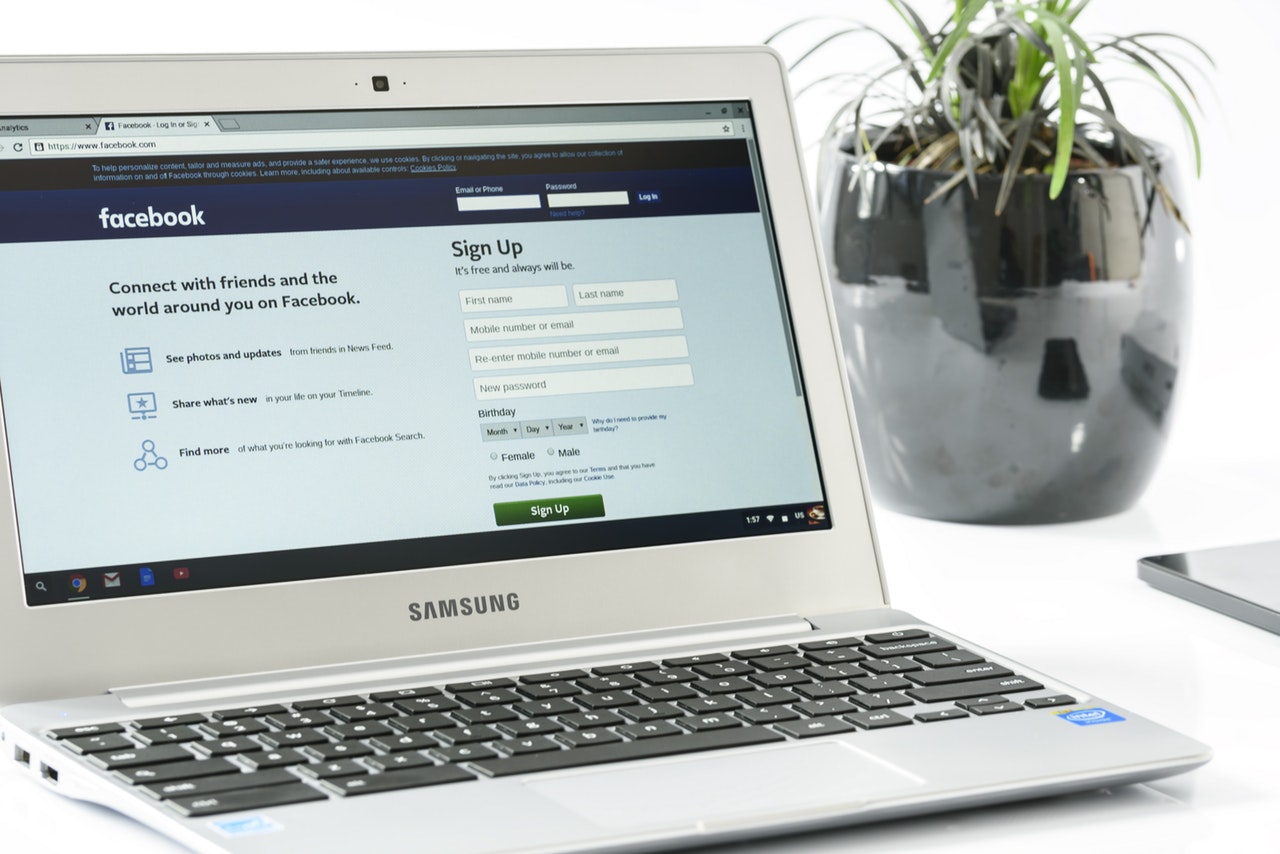 Facebook is one of the most popular and widely used social media in the world. We can say there are billions of active users on Facebook. So if you are a small business then Social Media's will turn really beneficial for you to drive traffic to your website;
Why Facebook for Small Businesses?
New to online marketing and social media marketing then I would say social media is one of the basic building blocks for a strong customer and touch base; These will pay a most important role in influencing your customers and educating them about your product and services.
Without letting them know about your product and service how will you get started with the sales?
But if you ask why it should be on the priority list then here are the few reasons;
Facebook was the first social media platform to reach one billion users.
But likely the biggest reason why marketers support the platform so much is that Facebook has structured itself like a glove around many of the most essential principles of good marketing and promotion.
Facebook has an advertising platform with the lower cost and gives full insights as well.
And to list out the main reasons for using Facebook
One of the main reason is you can build brand awareness.
Providing better customer service.
You can establish your expertise through a social media platform.
There are many other reasons for using Facebook but for now, in this article, we are going to understand the ways to drive traffic to your website;
Drive Traffic from Facebook to Your Website
The first step will be creating a presence on Facebook, it can be done by creating a group or a Facebook page or event or any online advertising campaign. There are many ways you can do to create a presence on Facebook.
#1 Optimize Your Facebook Profiles
Most of us fail that the first point, we create the profiles but never optimize them to drive traffic. Facebook has been optimizing their system continues to help you give the best to your business along with to give best to their users as well.
So optimization is a must for every business;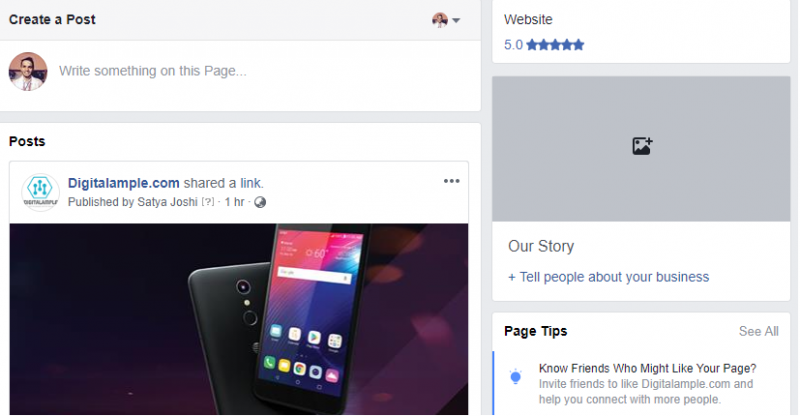 Under Facebook Page and Group Optimization, there are many things to be optimized but you can start off with your story. From where you can drive visitors to your website directly.
Furthermore, you will need to provide every contact details if you are providing online service or a business through Facebook as well as through the website.
#2 CTA Button for Direct Action
This is very simple you will need to set an action button for your visitors redirect them on your website; CTA actually means Call to Actions, Facebook's action buttons work really well in driving traffic as well as to get their attention.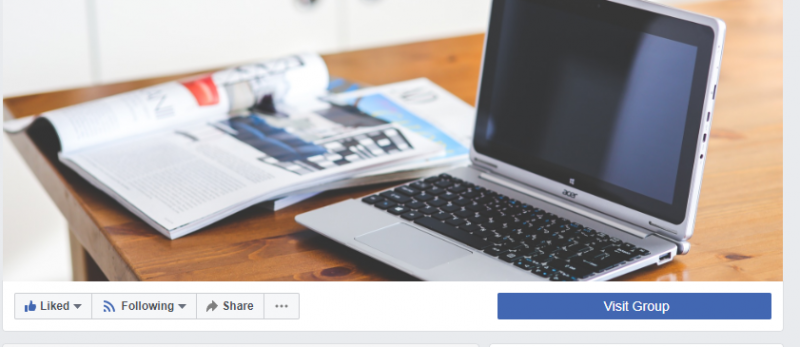 As you can see on the above page we are encouraging our visitors directly to visit our Facebook group. In the same way, you can put visit website button or contact button etc…
Those two the basic tips for driving them to your website now what you have to workout on content publishing. 
#3 Facebook Ad for Marketing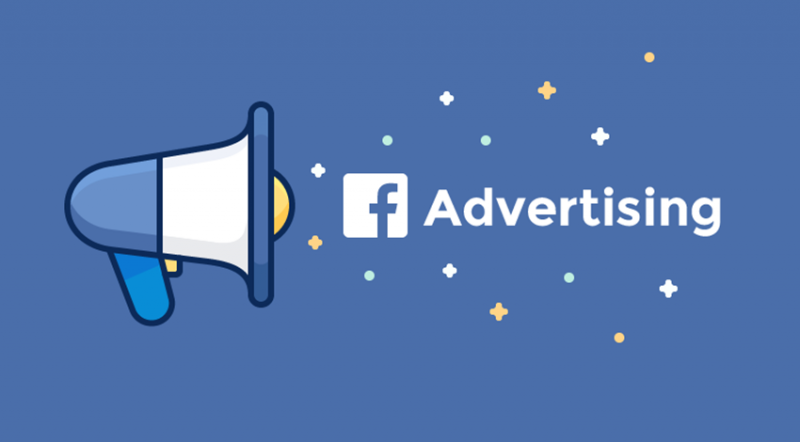 This may be the premium way to drive more traffic to your website. This will be feasible if and only if you have a reasonable budget for your Facebook marketing campaign. I would recommend you should run Facebook Ad campaigns for your website to drive more traffic to your website.
This will help you aware of your brand to new peoples and audience. If they will interact with your Ad campaign then this might help you reach out to the more audiences on Facebook.
For more brief about creating a Facebook Ad campaign for traffic and etc… we will cover the detailed article for sure. So be stay tuned for more Facebook marketing tips & tricks. Or Check Facebook's Traffic Driving Guide
#4 Update Status Frequently
For loyal audiences, you will need to publish content on Facebook. And that must be in a consistent manner and also it should be engaging and worth reading and sharing. You can share interesting tips, news, and pictures of your products and services on your Page several times a week.
Make sure to include links to your website on your Page posts with clear calls to action, so that people can easily click through to your website.
#5 Share Buttons for Driving Traffic (Social Share)
Simply let' people to share your articles. Adding share buttons on the website will be very useful to drive traffic from different sources. It's because by adding sharing buttons on your website you will let your visitors share your article on their social media platform or a profile.

That means you will get more opportunity to drive traffic from Facebook or any other platforms like Twitter and etc…
#6 Share Your Blog Posts
To drive more traffic directly from Facebook you need to share your website URLs or share your blog posts directly on social media.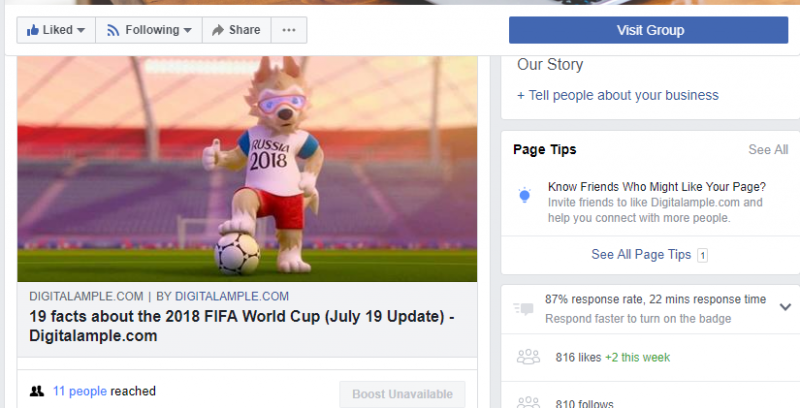 Publishing URLs on Facebook Page or a Group can help you reach out to the more people. So that is the best idea to drive traffic to your website.
#7 Joining Facebook Groups
I've already mentioned profile optimization and sharing blog posts on Facebook. That might give you a basic idea for driving traffic through Facebook. But especially you need to join groups on your blog or website niche basis to drive relevant social media traffic to your website.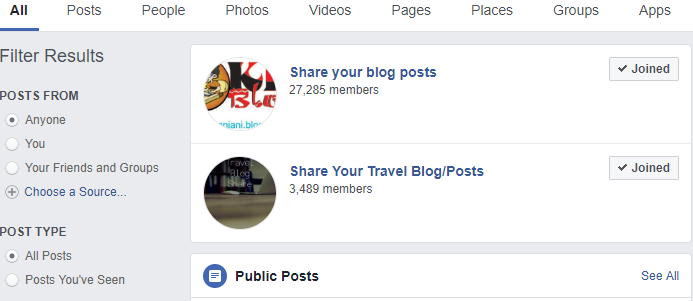 For example, we are running tech and multi-niche blog where we will have to select blogger niche groups as well as the tech groups that are available on Facebook to share our articles directly on Facebook.
Wrapping it up
I've included 7 possible ways to drive traffic to your website through Facebook. I hope these tips will surely help you in reaching a targeted audience. But still and most importantly you will have to focus on targeted audiences for Facebook marketing or even on any social media.
And before you go for the direct marketing make sure you prepare the content marketing plan for your website as well as social media. Both will require worth reading and shareable content. There are more other ways as well like you can create business pages and add budgets for the promotions, so that is also considered if you are doing business related to eCommerce or any shopping based or maybe any service-oriented. But before that, you must learn about Facebook payable Ads.