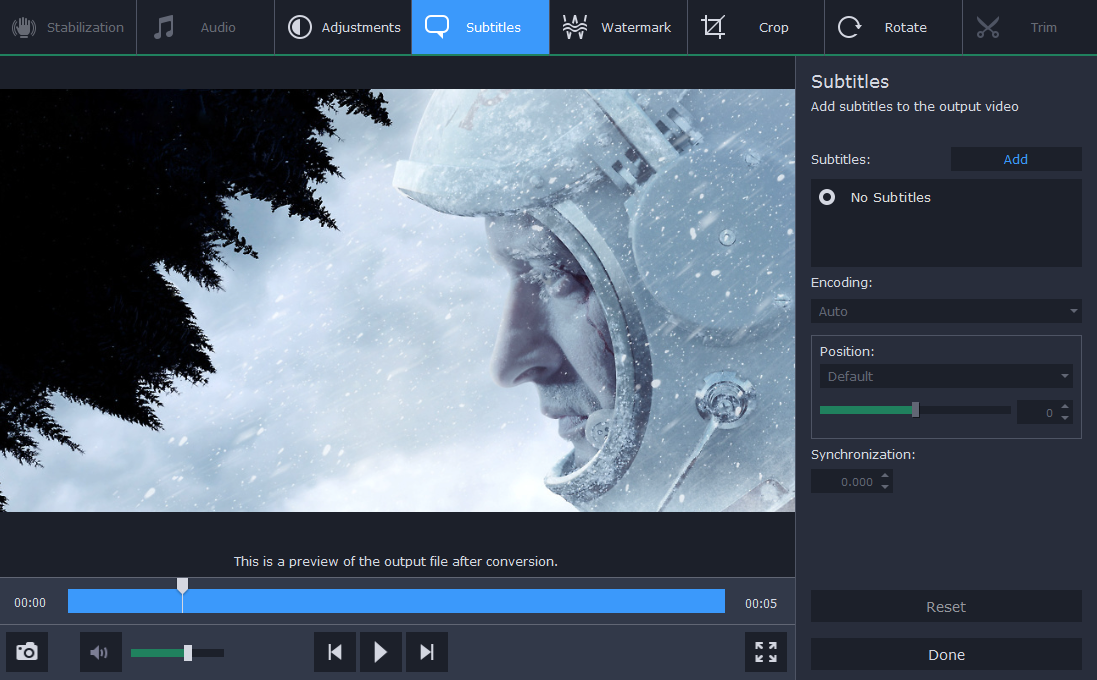 When most people think of video formats they are actually thinking about the container – which is the most visible part of the format as its extension appears in the file name, i.e. MOV, AVI, MP4, MKV, and so on. However, when you are converting video formats it is important to understand that the format consists of both the container as well as the codec – which is less obvious but plays an important role in the video's compatibility and compression.
If all that makes it sound like converting video formats is complicated, the good news is that it doesn't have to be – which is why Movavi Video Converter for Mac is so useful. It will let you skip over the technical areas of video formats, and help you to select the right format for any given purpose.
How to Convert Videos
To convert videos using Movavi Video Converter for Mac is really straightforward, and after you launch the software you just need to follow 3 easy steps: Add the video, choose a format, and start converting it.
The formats in Movavi Video Converter for Mac are neatly categorized by type, so finding a specific format shouldn't be too hard. More importantly, however, you can select a preset for the device or platform that you're using instead, and the software will automatically use the best video format and settings for it.
In short, you don't need to worry about codecs, containers, or anything else related to the video format or settings. That will be taken care of by Movavi Video Converter for Mac, and it will optimize your video for the device or platform that you're using.
Why Movavi Video Converter for Mac?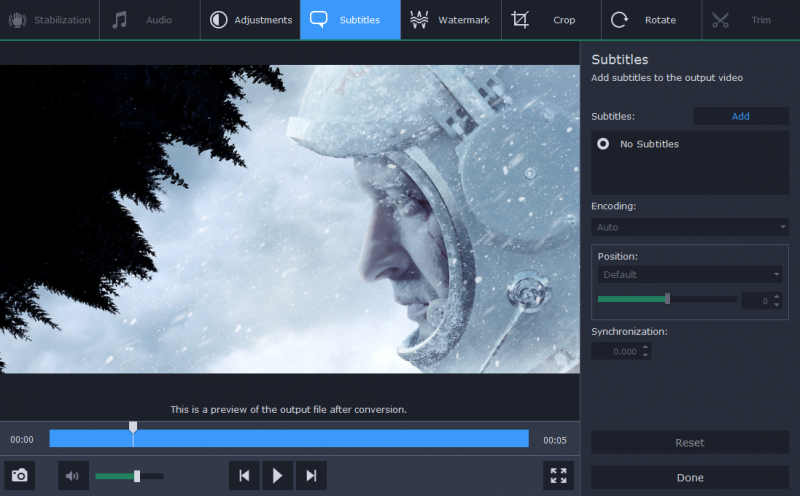 Aside from the fact that Movavi Video Converter for Mac makes it so easy to ensure you convert your videos to the right format, there are several other reasons you should use it. To put it simply it has a rich selection of features that will let you:
Convert audio and image files between different formats.
Compress videos to a specific file size.
Cross-convert media files to create animated GIFs, extract audio tracks, or save stills from videos.
Edit videos to enhance their quality, merge clips together, trim out unwanted parts, add captions, or crop and rotate the frame.
Resize videos to fit into a frame of your choice, by a percentage of their original size, or to a certain set of dimensions.
Long story short, Movavi Video Converter for Mac is far more than an ordinary video converter and its features will let you convert and optimize any of your media files. The fact that it is so versatile will make it an important tool to have around, as you will undoubtedly find that it is able to benefit you in more ways than one. All in all, it is a valuable utility that you can use to prepare and adjust your media files for any purpose under the sun.