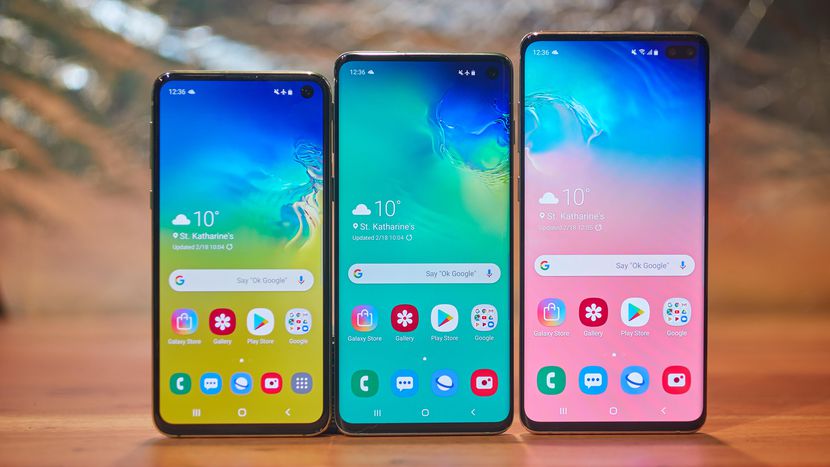 As you have heard the news that Samsung has announced their new flagship with the brand new twist and price as well as features upgrade. If you are yet confused or yet curious in this very article we will be discussing the specifications, features, price and release date???
Design At first, we have got this new design skipping the old 2018 notch trend with a hole in a display. In the case of ES 10 plus, it comes up with the Wider look with those thinner bezels and comes a higher screen to body ratio of 93% to be exact. From back it looks a lot like the note 9 except it comes up with an extra camera lens and fingerprint sensor on the back gone. It comes up with ip68 water and dust resistant.
Display: It has got world's first HDR 10+ display. With a 6.48 inch display and a quad HD plus AMOLED screen it looks absolutely stunning.
Sensors: We have got samsung's first inscreen fingerprint scanner which they say it to be using ultrasonic technology.
Platform The S10+ uses the latest snapdragon 855 processor.The S10+ runs on android pie 9.1 and version 1.1 of their Samsung 1 UI. Samsung says that AI is taking an even big role in S10+ helping to optimize battery life and optimize performance.
Memory Galaxy S10 gets 8 GB of Ram with 128/512 GB of internal storage. Wait… Wait…wait…but the super high end version of S10+ has got 12 GB of RAM with 1TB of internal storage. Unoficially, named "the performance edition". All the versions of S10 has got microSD support upto 512 GB. So, you are definitely not going to be sure on space.
Camera Samsung Galaxy S10+ has got altogether 5 camera lenses. On the back it has got 3 camera lenses; 12 MP primary wide lens, 12MP telephoto zoom lens and a 16 MP new ultra wide lens. On the front we have got two camera lenses; 10MP wide camera and a 8MP depth sensing camera. The S10 is also the first phone to offer 4k recording from the front camera.
Battery The biggest thing to be excited about is it's bigger battery which is 4,100mAh, that's up from 3500mAh on the S9+. So should be possible to go upto two days. We also get fast charging and fast wireless charging which is great too.
Price The price of the different version is expected to be;
Galaxy S10 E: £669 Galaxy s10(8GB/128GB): £799 Galaxy S10 (8GB/512GB): £999 Galaxy S10 plus(12GB/1TB): £1399
Release date The samsung galaxy S10 models are set to be out on market from March, 08 2019.
Specifications Weight: 175g Dimensions: 157.6 x 74.1 x 7.8mm OS: Android 9 Screen size: 6.4-inch Resolution: QHD+ CPU: Octa-core chipset RAM: 8GB/12GB Storage: 128/512GB/1TB Battery: 4,100mAh Rear camera: 16MP + 12MP + 12MP Front camera: 10MP + 8MP