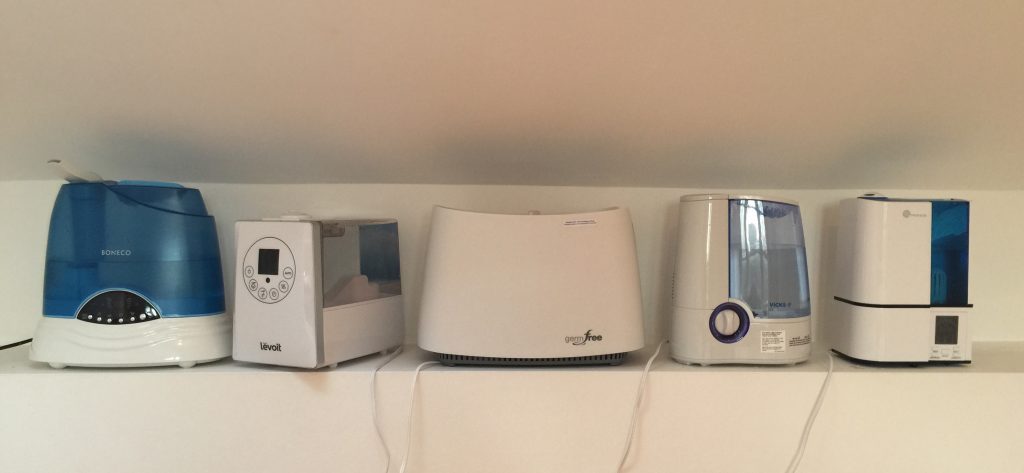 Home humidifiers are the best thing if you require a proper flow of fresh air in your homes and save yourself from different kinds of allergies and dust too. The thing which signals the cold winter month are dry skin as well as chapped lips.
It is quite common to wake up in the middle of the night with your mouth dry. It might be a signal that the air in your homes is too dry, and in that case, you might want to take a look at this list of the best bedroom humidifier which we have mentioned here.
The working of humidifiers is quite simple as they release the water vapor or steam which are responsible for increasing moisture levels in the air.
As such, the humidifiers make your rooms into a more calm and a soothing place. However, do note that the humidifiers do require regular maintenance, because if let get dirty, they are going to ruin your health rather than making it better.
Dirty humidifiers might not be good for health and so you need to choose carefully while choosing a bedroom humidifier. Here, we have mentioned some of the best humidifiers for you.
Honeywell HCM Germ Free Cool Mist Humidifier
The Honeywell HCM-350 is one of the best products which you are going to find in our list and has been outrunning its competitors ever since. It humidifies the air quickly and runs without any kind of noise or whatsoever. Not only has it no beeping buttons, but also it is quite durable and its task is extremely easy to fill and clean.

SPT SU-9210 Digital Evaporative Humidifier
If you aren't quite satisfied with the features of the Honeywell HCM, then this one might do the trick for you. It is quite similar to Honeywell and is also quite easy to clean. However the best thing about this humidifier is that it is quite easy to clean and is quite affordable at the same time. It also has a timer which comes with a humidistat. If you are fine with a few beeping sounds, then this one might be the perfect choice for you.

Levoit LV600HH Hybrid Ultrasonic Humidifier
If you have spacious rooms and are looking for the perfect pick, then the Levoit LV600HH is the best option for you which goes quite well with the spacious rooms and other kind of demanding environments. Along with that, it has a very powerful ultrasonic mechanism which provides continuous humidification. The best thing about this humidifier is that it is quiet and makes a great pick for any kind of temperature.

Vicks V750 Warm Mist Humidifier
Now the Vicks V750 Warm Mist Humidifier might not sound quite promising and might have a plastic feeling, but it still is affordable and is quite better than most of the humidifiers in terms of performance. Along with that, it raises the humidity levels from 60 to 82.5 percent over a three-hour period. You can easily purchase it from Amazon and get the best deal for your next humidifier purchase.