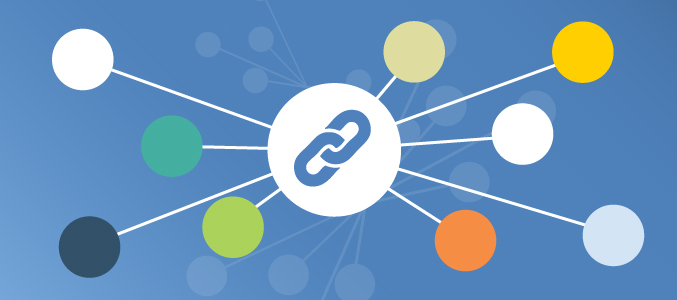 Quality of backlinks is more important than the number of links you acquire because Google judges your website quality by considering the backlink quality in your repository. You must always try to connect with authoritative and popular websites for backlinks because it influences ranking and your SEO fortunes. Backlinks are so much impactful that it can make or break your SEO campaign which is why you must not take any chances with it. Accepting nothing less than the best should be your motto when creating strategies for link development. How well your website ranks in search results largely depends on the quality of backlinks you gather. Fortunately, most backlinks help to bolster a website's reputation although in varying degrees but some others can harm your SEO prospects, and you must stay away from it.
Understanding what contributes value to backlinks should help to identify useful links. The experts at JH Search Media Sydney advise its clients that quality and authority of the linking website comes first followed by whether it has a 'do follow' encoding that imparts full SEO value to the link and lastly the location of the link on the content of the website. When a link with a 'do follow' status appears on the main body of the content on the website, it is a lucrative one to target for including in your backlink inventory.
In this article, you will find brief descriptions of backlinks that are the most useful ones to those that you must keep away and the information should be helpful in your link building campaign.
Guest blogging backlinks
Guest blogging is still a powerful means of earning backlinks from high-quality websites. It consists of building a relationship with well-known and popular sites and making them agree to publish your blog posts and other content on their sites thereby paving the way for earning links. You can even include an editorial link to your website in the guest post. Including guest blogging in your SEO strategy is, therefore, a basic requirement to build an inventory of good quality backlinks. Besides earning backlinks, guest blogging enhances your outreach and website authority as you can position yourself as an expert in the niche.
Editorial backlinks
Sometimes other websites refer to your content by citing it as a source for some authentic information and might even include a link to your website thereby creating a high-quality backlink. This type of backlink is known as editorial links that carry a lot of weight. The link may point to some infographic or article, quote from a company representative and it may also include your website in a link roundup with reference to a specific topic.
To earn editorial backlinks, you must first position yourself as an authority and thought leader in the field and keep creating evergreen content so that it distinguishes a reliable source for authentic information that others would be willing to fall back upon. Your brand and website become a place for gathering information that others find dependable. Create content that has the capabilities to go viral and fortify it with SEO elements that helps to gain wide visibility and outreach.
Insert links in directory profiles
When you enlist your website or create business profiles in some business listing sites like Angie's list, Google Plus etc. or in industry directories, review sites and social media you can insert a link to your website in the listing. It is an excellent opportunity of connecting with other websites that click on the link. When your site appears in such places, search engines consider the entries as a sign of the good quality of the website.
Earn backlinks from webinars
If you follow the numerous webinars that appear on the internet, you can quickly gain access to quality websites to gather links. Sites usually embed webinars on its own pages with a mention of your brand as well as a link to your website. To achieve these links, you can adapt the tactics used for guest blogging so that the sites that accept you as a guest blogger would be interested in including your webinar as a valuable resource.
Using the free tool as bait to earn backlinks
It is not just enough to create high-quality content and ensure high visibility because you must be able to use it to your advantage for gaining quality backlinks. You must make your website content attractive to others by drawing their attention to it for which you must use some tricks that arouse their interest to connect with you. When you offer a useful tool that others can use free of cost, it works like a bait that attracts other websites to provide backlinks as they consider your website a valuable resource. For earning backlinks, it is worthwhile to promote the tool among websites that have a similar audience profile as yours. Creating a simple tool like a cost calculator for your industry can come in handy to attract other websites that come forward to link with you.
Badge backlinks
Appreciating the contribution of other brands and acknowledging its goodness through public demonstration is a smart way to earn backlinks. In recognition of the achievement of other brands you can award a badge to them that acknowledges the status and in return establishes a relationship that makes it easy to earn backlinks. When these websites proudly display the badge on their site, it automatically helps you to obtain a link to your website.
Include backlinks in the author bio
While inserting a link in the content for guest blogging is an accepted practice some websites might not agree to it. If it happens, then you need not be disheartened because there is still good hope to use the opportunity to earn links. Leaving aside the editorial content, you can insert the link in the author bio that is also quite effective in providing the SEO gains that you are looking for.
Soliciting for links is not bad provided you do not involve in any racket of paid links.