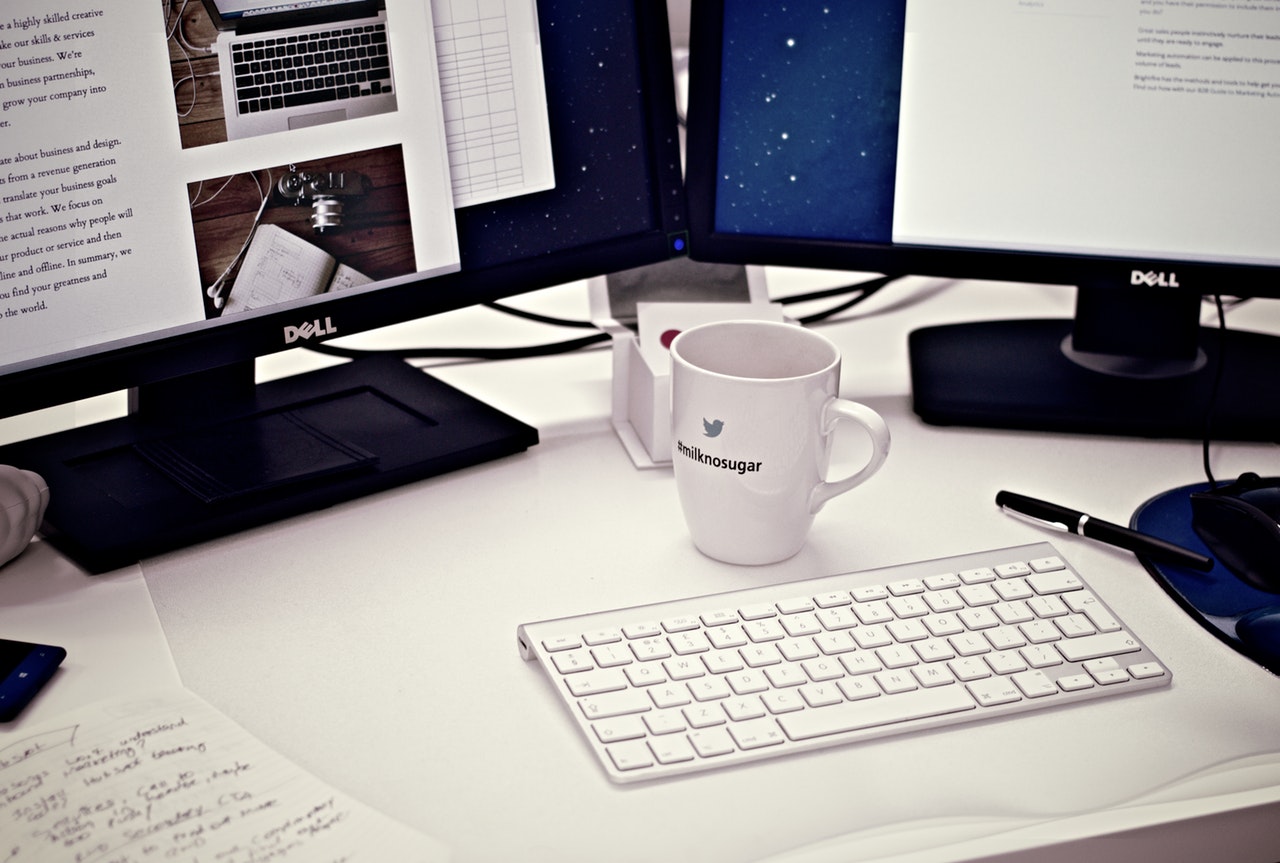 Blog writing is very easy if you have a platform to share your thoughts and opinions;
A blog is a platform where you gonna create a web journal or simply known as a website with having CMS which will let you craft your thoughts, opinions, news, and stories that you would like to share with the world.
In this article, we are going to list out the 'free blog writing sites' available in Nepal; Where you can create your account and share your articles or your feelings with different bloggers and audiences around the world;
[click_to_tweet tweet="Believe it or not, writing a blog post is a little like driving;" quote=" Believe it or not, writing a blog post is a little like driving;" theme="style6″]
Free Blog Writing Sites in Nepal
If you are looking for professional platforms where you can have your own dedicated sites then these platforms are not for you but if you can't afford costs for setting up websites and their management then I would say these platforms are best for you;
Create Account > Set up Profile > And Start Writing > & Get Published > And Publisher will promote your profile and the article; 
It's because on your own blog you will have to segregate dedicated time to keep them alive; You have to feed your audiences on a consistent manner if you can't do that then it's impossible to get a good number of audiences and achieve your defined blogging goals;
#1 Rising Junkiri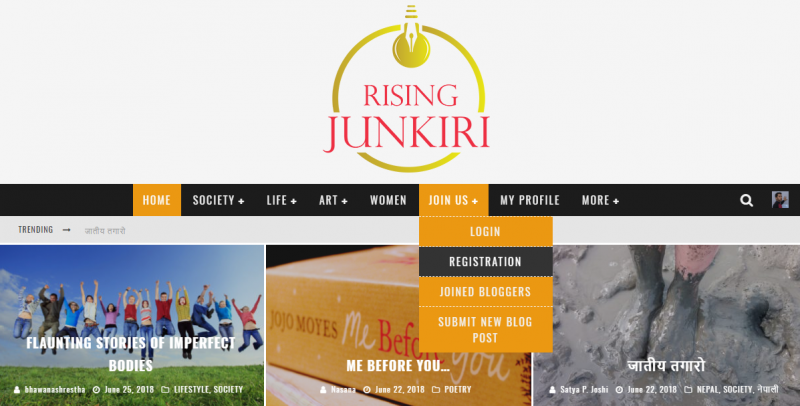 Rising Junkiri is one of the most widely used publishing platforms by Nepali Bloggers; There are over 340+ bloggers have already joined and they share their articles on consistent manner;
What you have to do is go to their website and register yourself and then confirm your account. After you confirm your account start writing and sharing your articles with the world; That's how easy it is to join RJ.
According to them,
We've built this platform to create a world where creativity is in abundance. We want you to feel the energy and pass it on. want you to feel the light and feel empowered through art. want you to express – any way you choose to. – RJ
#2 Cloud.NepBay.Com
It was over a 2 years ago I created a dedicated blog on NepBay. They used to provide a dedicated blogging with a limited hosting account for their users for free. And that was quite awesome because they used to provide WordPress hosted account.
Right now they have moved it to eCommerce service and hosting & registration service; You can compare the prices and I believe they provide it at very low cost; If you have a tight budget you can try them for blogging and service;
If you don't have a budget then I would prefer using Rising Junkiri to share my articles with my dedicated authorship;
#3 DigitalAmple.com
It's us you don't have to go anywhere else; We let people create their own accounts at Digitalample.com and let them share their thoughts on multivariate topics that they would like to share with our audiences;
We've dedicated 28 writers from different countries they share their articles mostly on tech, gadgets, and marketing; It's obviously a multi-nice platform but each and every article gets reviewed before we publish them on our platform; So it's better you are genuine article and share with our audiences with having your dedicated profile and account;
Wrapping it up
We hope these three platforms will help you share things that you would like to; For now we've found these three platforms only, please let us know in the comment section below if you know any better platforms and those should be included on this list; We will surely consider your suggestions;