News
Technology
Fusemachines AI Fellowship Program: Creating a Pool of AI Talents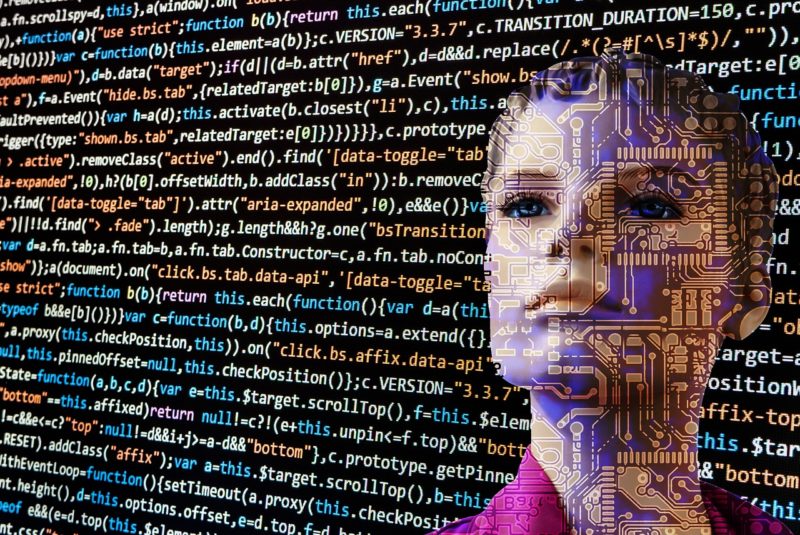 Since 4th or 5th grade we have been studying that the fifth generation of computers will be AI based or Biochip based.
But we've not seen any robot doing things on robotic intellect because it's still under development. There are companies they have been studying AI (Artificial Intelligence), Deep Learning, Machine Learning and NLP to develop such an incredible thing to revolutionize a tech industry.
A hot topic, for now, is AI (Artificial Intelligence), Machine Learning & Big Data because these are the things that require a robot to act on his own. If we talk about craze about AI, Machine Learning & Big Data it has been grown immensely from past few years.
Just for a quick info,
AI is a branch of a computer that will deal with simulation of intelligent behavior in computers and will have the capability of a machine to imitate intelligent human behavior. They can even learn from the past experiences or whatever you teach to system or machine.
Companies like IBM, Facebook, Google have been working on Deep Learning, Machine Learning, NLP or Big Data Algorithm from past few years to create a perfect AI system to reduce a human effort for complex things.
If we simply take an example of simple AI & Big Data then quick example is "when you type any word on Google Homepage it will automatically give you suggestion on the term that you have searched" that's because of Big Data Processing which can be further implemented on AI for finding the perfect solution of the complex task or can be used for learning as well.
Fusemachines – AI Fellowship with Global Approach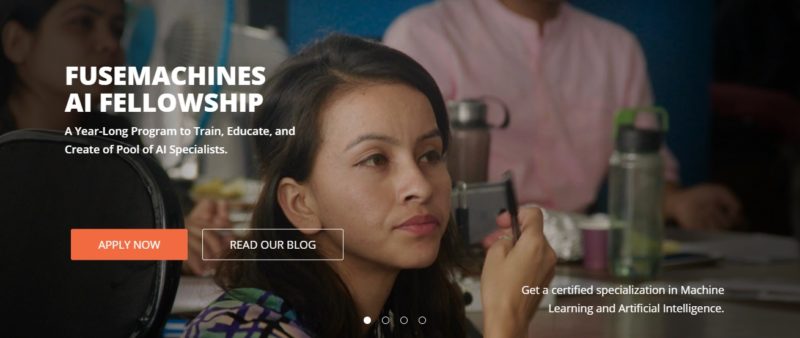 The Fusemachines AI Fellowship is a one-year program that aims to create a talent pool of AI engineers. It is targeted at interested maths/programming students to provide them with proper education on AI and its sub-theories. This fellowship is focused on disseminating valuable knowledge about Artificial Intelligence/Machine Learning and producing qualified AI experts.
This AI Fellowship programming is for engineers, tech enthusiast or even for people those who are willing to learn. It's worth $1200 impressive program acknowledged by Fusemachine.
I would say it's a great opportunity for Nepali students to learn more about AI and sharpen their skills to make things more productive without spending any higher cost for the course. After the completion of a successful first batch in Nepal (2016/17), the Fusemachines AI Fellowship has announced the fellowship program for the global approach. The fellowship will provide mentorship and scholarships worth $1200 each to 25 students.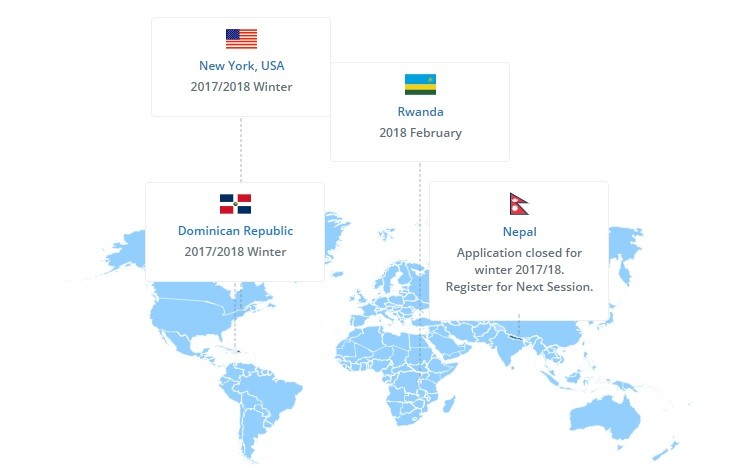 For global approach, they have already launched another session in Nepal (2017/18). At the same time, they are also planning to expand their fellowship program geographically. As they have mentioned on their official website AI fellowship will take place in New York City, the Dominican Republic, and Rwanda later this year. According to the Fellowship team, the selection process has already been completed in NYC and the Dominican Republic and the program is set to start from February or March.For more, you can directly visit Fusemachines AI Fellowship global program.
When we got chance to talk to the team mentioned that they have got an overwhelming response from the enthusiasts and learners and they thought to expend it to the global level as well.
Rupak: We conducted the first batch of AI Fellowship last year in Nepal and received an overwhelming participation and met with huge success overall. The fellows of the first batch are now enrolled in AI-related projects like drone making, Nepali Automatic Speech Recognition, Image Captioning and Chatbots. The students for the second batch has already been selected and the classes have been started from the first week of January 2018. With the success in Nepal, we didn't limit our program to Nepal and expanded our fellowship program in the Dominican Republic and New York and the first rounds of selection exams has been conducted. We are also extending the fellowship program in Rwanda later this year.
Wrapping it up
The Fusemachines AI fellowship program is specially targeted for computer science and IT students or professional those who are willing to learn deep about AI, Natural Language Processing, Machine Learning and Big Data. If you are the one interested in AI then visit their website for more details.